Rick Steves' Top Tips For Saving On Your Next Flight To Europe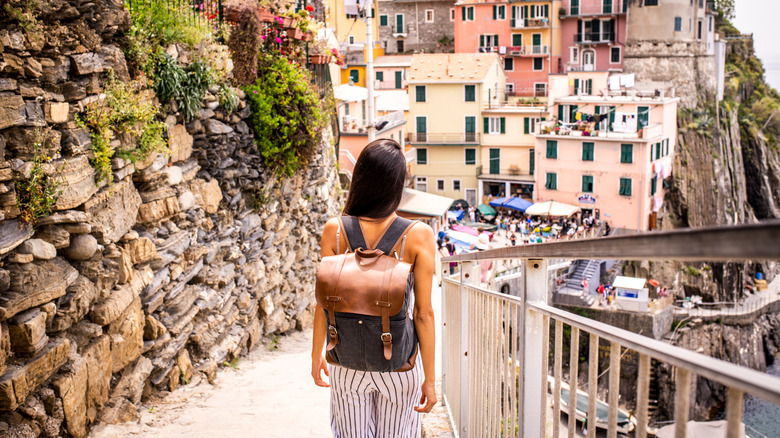 Mstudioimages/Getty Images
13 million — that's approximately the number of Americans who traveled to Europe in 2023 alone, according to data from the International Trade Administration. Surprisingly, the demand continues to surge despite the cost of European flights skyrocketing. In the summer of 2023, Hopper reported that the average cost of airfare to Europe, especially in the most popular cities like London, Paris, and Rome, totaled $1,200. However, the high price clearly didn't deter many travelers eager to embark on their European adventures.
Of course, not everyone can drop thousands on airfare alone. Good thing Rick Steves, an expert on all things European travel, has some nifty tips on how to whisk yourself to Europe without spending a considerable chunk of your budget on flights. For one, he advised jetting to southern and eastern European countries as costs are generally on the lower end of the spectrum. "Ireland, Britain, and Scandinavia are most expensive. Spain, Greece and Turkey are cheaper," he told Forbes. If you're not keen on visiting these places, don't fret. 
There are a few other ways to fly to the countries on your bucket list that your checking account would agree with. According to Steves, you can stand to save money by checking out airfare and hotel bundles, as well as exploring what he calls Europe's "second" cities.
Consider booking air and hotel bundles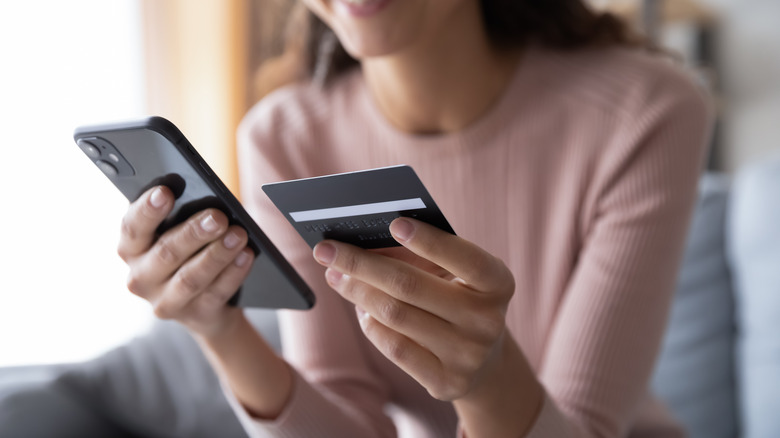 fizkes/Shutterstock
When searching for the best deals on flights, you may be more inclined to rely on flight comparison sites like Google Flights and Kayak. You've likely also signed up for flight alerts, so you can book immediately when they drop to a price within your budget. In addition to doing these things, Rick Steves recommends checking out deals that bundle airfare and accommodation, which some sites market as "getaway" packages. These are essentially two-for-one deals that let you purchase a flight and lodging in one fell swoop, not only saving you time from booking separately but also letting you enjoy lower prices. 
The main drawback, however, is ending up staying somewhere that Steves describes as "a soulless business hotel." But if you don't mind putting up with a run-of-the-mill room, a bundled offer can help you land a bargain. Other industry experts corroborated this, with travel consultant Tiffany Bynum telling USA Today that when you book a package, you won't be asked to pay for everything right away, giving you more time to save for your trip. 
"This means that with a low deposit, the traveler is able to secure both the air and hotel. As you know, when booked separately, the entire cost of the airfare is due upfront," she pointed out. What's more, you can also choose to add travel insurance to the package instead of buying from both the airline and the hotel. "This is a useful feature should the traveler need to cancel," she said.
Try flying to Europe's 'second' cities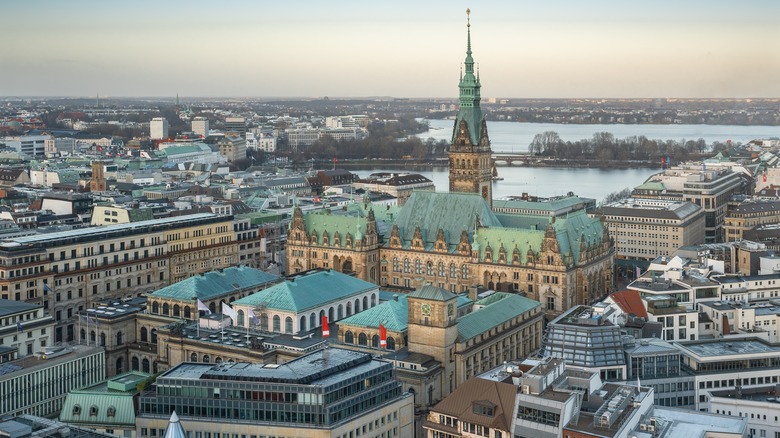 Diego Grandi/Shutterstock
While it's a must to visit the most sought-after European cities, you'll save more money if you fly to what Rick Steves refers to as "the Chicagos of Europe" or "second" cities instead. In an interview with CNN, he argued that skipping Paris for Marseille, bypassing Berlin for Hamburg, and sidestepping London for Liverpool gives you the chance to explore hidden gems while scoring significant savings along the way. 
"A lot of money and effort is being put into revitalizing these once-depressed, former Industrial Age powers, giving them a certain energy you don't find in their more well-known siblings," he explained. It only takes a quick Google Flights search to discover that flying to these so-called second cities actually costs less. For instance, a flight from New York to Berlin can set you back $830, but if you fly to Hamburg instead, you'll only be paying $752. 
The difference may be small, but savings are savings. You'll get to experience something different, and if you still insist on heading to the "main" city, it won't be that much of a hassle, either. According to Steves, you can make your trip to Europe more meaningful by opening yourself up to experiences that are deemed unconventional. Chances are, they'll be cheaper, too. "I find that the less I spend, the richer the experience I have," he noted.