London's Oyster Card: What Is It And Is It Worth It?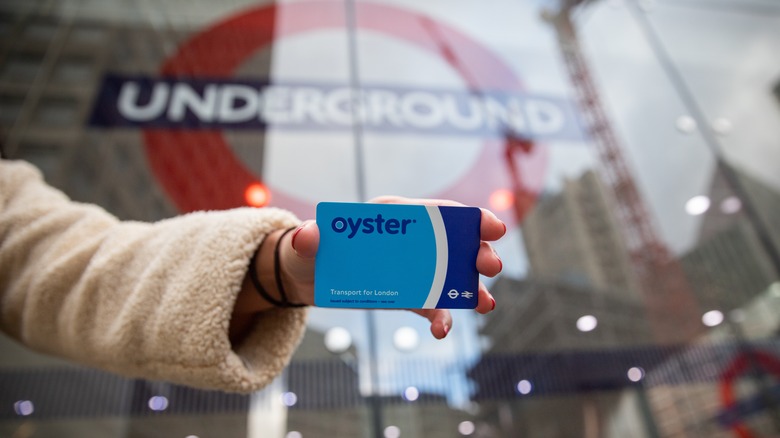 Media Lens King/Shutterstock
The city of London is an incredible destination for tourists of all ages and tastes. With its plethora of attractions, including museums, galleries, landmarks, parks, and markets, there is something to suit everyone's interests. For travelers looking for a classic city experience with modern flair, London has it all. As one of the world's largest cities, it offers an incredible variety of sights and activities, from the Tower of London and Buckingham Palace to The Shard and London Eye. With so many things to do, you might be worried about how you're going to see everything without spending too much or tiring out after all that walking around.
Luckily, London's city planners thought of this problem long before the city was as sprawling as it is today and built the London Underground back in 1863. The London Underground, also called the Tube by locals, is a subway system that crisscrosses all of London's boroughs and it's the quickest and most convenient way to get around. To access the Underground you'll want to grab an Oyster Card, an all-access pass to London's public transportation system.
How to get an Oyster Card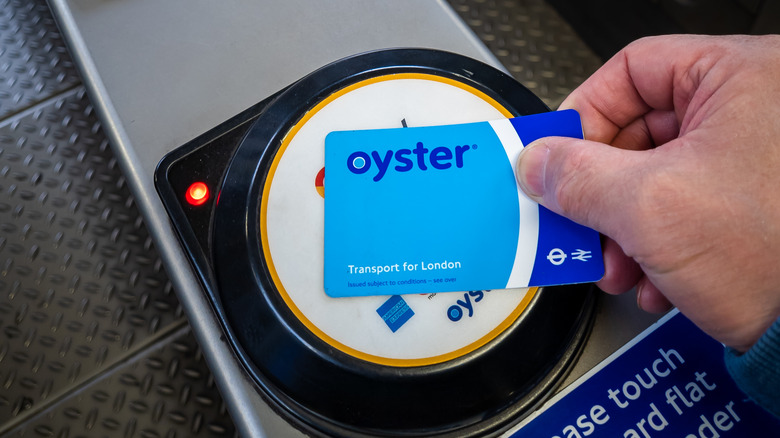 Yau Ming Low/Shutterstock
Even if you're not a local, it's easy to grab an Oyster Card for your trip to London. Visitors staying in the city for six or fewer days should get a Visitor's Oyster Card but it must be purchased before you arrive in London since you cannot buy it in the city. You can go online to make your purchase and select between a range of credits (from £15 up to £50) depending on how long you'll be in the city. Included in the price is a £5 non-refundable fee for the plastic card. Once you land in London you can start using it right away, even on your first journey into the city if you land at Heathrow or Gatwick airports.
Another way you can get a Visitor Oyster Card is through the London Pass, a city pass that provides visitors access to a number of sites and attractions for a set fee. When purchasing this pass you can add on the Visitor Oyster Card for an additional fee and using it doesn't automatically activate your London Pass!
Why the Oyster Card is worth it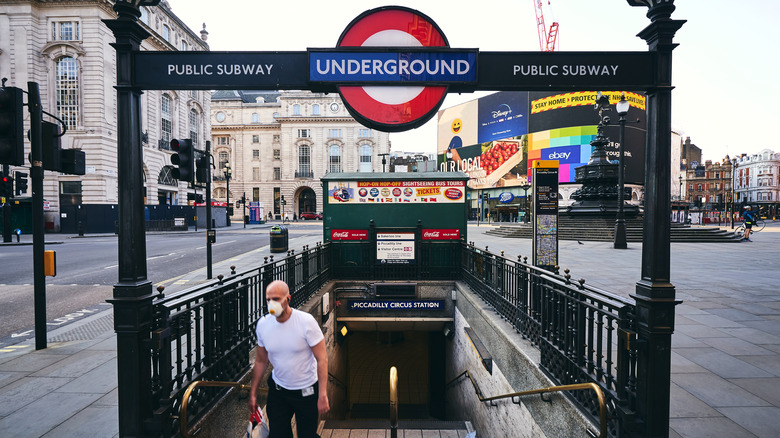 Matteo Roma/Shutterstock
If you're planning to stay in London for several days and want the quickest, most convenient, and budget-conscious way to get around, you absolutely need to get an Oyster Card. This is because daily paper tickets are much more expensive (not to mention easier to lose than a plastic card). Paper tickets for the Underground will cost you around £6.30 (around $7.50 as of this article's publication) for a single adult ticket traveling in Zones 1 & 2 whereas the cost with an Oyster Card is around £2.60 ($3.11). It's important to note that with an Oyster Card you will pay as you go but there is a daily cost cap on how much you will pay depending on the zone(s) you are traveling in. So if you only travel within Zones 1 & 2 you only pay £7.70 ($9.20) per day. This is a great savings for tourists since the majority will remain within these zones while doing their site-seeing.
Additionally, you can use your Oyster Card for a variety of other transportation options within the city. Visitor Oyster Card holders will also receive discounts on the IFS Cloud Cable Car and Thames Clipper River Bus services. You can also take advantage of a 10% discount on River Tours on Thames River and Circular Cruise services that operate from all the London Piers!