What Is A Botanical Garden, And Why Should You Visit One On Your Next Vacation?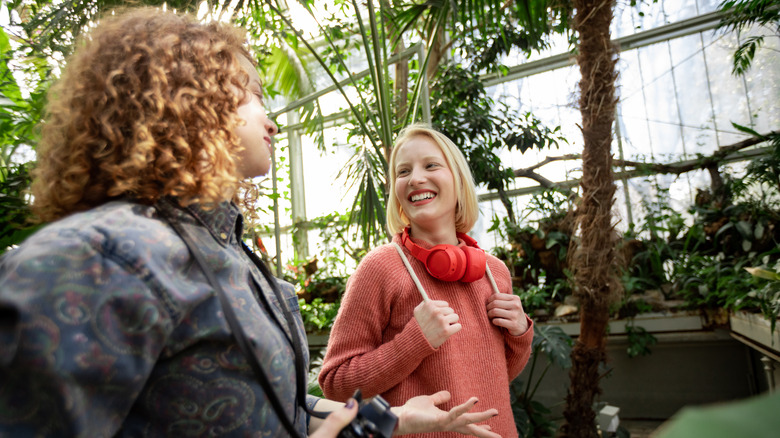 Ivan Pantic/Getty Images
Botanical gardens are tranquil oases often located within bustling cities or even spread across serene landscapes. These gardens offer a window into the world of plants, often showcasing the most captivating species that thrive in that location and providing individuals an escape from the fast-paced world we live in.
But what exactly is a botanical garden? Essentially, they are a living museum — a curated collection of diverse plant species that are carefully cultivated for scientific, educational, and cultural purposes. When done well, they can impart knowledge to us about the natural world while captivating the senses. Simply put, botanical gardens aren't just something aesthetically pleasing to look at. They can also provide insights into the local or regional history, environment, and culture of a place or community. Sometimes, they can even tell you more about your destination than any other attraction in the city.
But what are some other reasons you should make time for botanical gardens, and which ones should go on your bucket list?
This is why you need to visit botanical gardens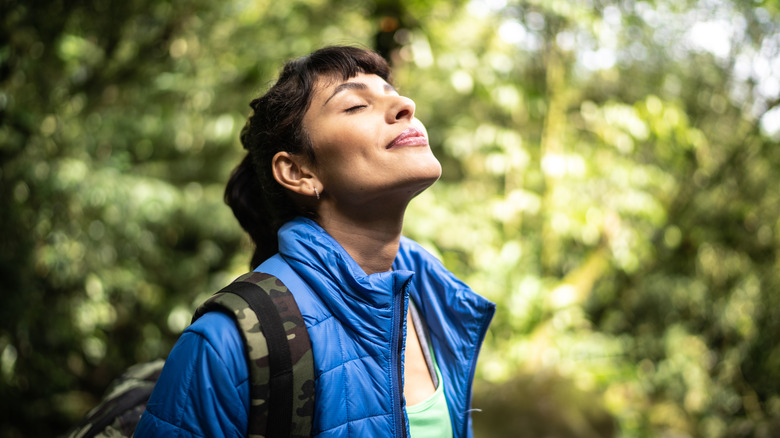 Fg Trade/Getty Images
Vacation is supposed to be relaxing and fun, but sometimes, we get caught up in wanting to do so much that we forget to slow down, enjoy ourselves, and really immerse ourselves in the moment. When it comes to botanical gardens, the saying, "Stop and smell the roses," really comes to life. When you visit a botanical garden, you can immerse yourself in a calm environment and reconnect with nature, even if you're in the middle of a huge city. While some people feel energized by the chaos of city life, this escape might just be the break you need to recharge, destress, and slow down for an afternoon.
On top of that, when you enter a botanical garden, you're not only admiring the vibrant blooms and lush greenery but also uncovering the environmental essence of where you are. These gardens showcase native plants unique to their respective locales and ecosystems. By strolling through these meticulously designed landscapes, you gain insight into the intricate relationships of the plants found in your chosen travel destination, and you can also become more aware of the roles those plants play in local cultural diversity, according to a 2017 study published in Plant Diversity.
Best botanical gardens to visit around the world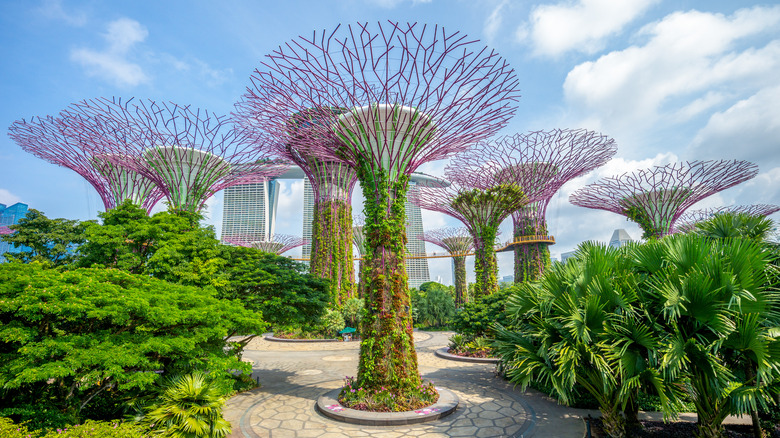 Richie Chan/Shutterstock
As you plan your next vacation, consider making time to visit a botanical garden. Almost every major city around the world has one. However, there are some botanical gardens that alone are worth a visit to that destination.
Two such places are the Singapore Botanic Gardens and Gardens by the Bay in Singapore. These are two distinct places, but both are equally incredible to visit. The Singapore Botanic Gardens marks Singapore's very first UNESCO World Heritage site and is also the first and only tropical botanic garden on UNESCO's list! Alternatively, Gardens by the Bay is a kind of nature theme park that showcases the world's most stunning plants, art, architecture, and engineering, all inspired by the natural world around us.
Located in Cape Town, South Africa, the Kirstenbosch National Botanical Garden offers a majestic view of Table Mountain and a vast collection of South African flora, totaling over 7,000 species. There are over 1,300 acres of gardens to explore, so a guided tour will help you see the best of the best in the park. You absolutely can't miss a walk along the Centenary Tree Canopy Walkway, also referred to as the "bloomslang" –  a 400-foot walkway that snakes above the tree canopy, giving you unadulterated views of the park and surrounding landscapes.