The US State That Has The Most Diners In The Country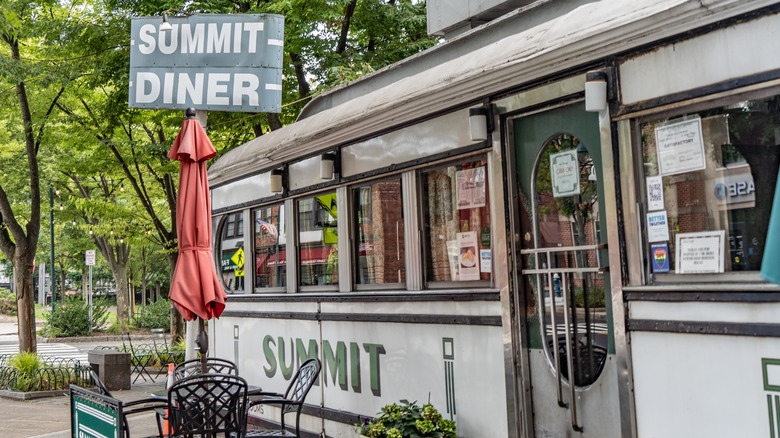 Amy Lutz/Shutterstock
Some images symbolize America to outsiders and Americans alike. The rodeo, fall football games attended by whole towns, Route 66, and diners. Diners, often with their iconic chrome finishes and neon lights blinking 24/7, have long been a recognizable symbol of America. 
Rooted in the late 19th century, the forefather of the diner was a horse-drawn lunch wagon serving meals to night workers. It was the O.G. food truck. Over time, diners evolved into stationary restaurants recognizable by their railroad car-inspired design and became a symbol of Americana. 
There is much debate about who created the diners we know today. Philip H. Duprey from Massachusetts is a candidate; so are Patrick Tierney of New York and Jerry O'Mahony of New Jersey. The men founded companies that exported diners all over the country. O'Mahony and his fellow New Jerseyans were particularly successful in exporting diners, and by the 1950s, there were over 6,000 New Jersey-built diners spread across the U.S. While diners dot highways and urban corners across the nation, there is one state that holds the crown for the highest number of diners. You guessed it: It's O'Mahony's home state of New Jersey.
New Jersey reigns supreme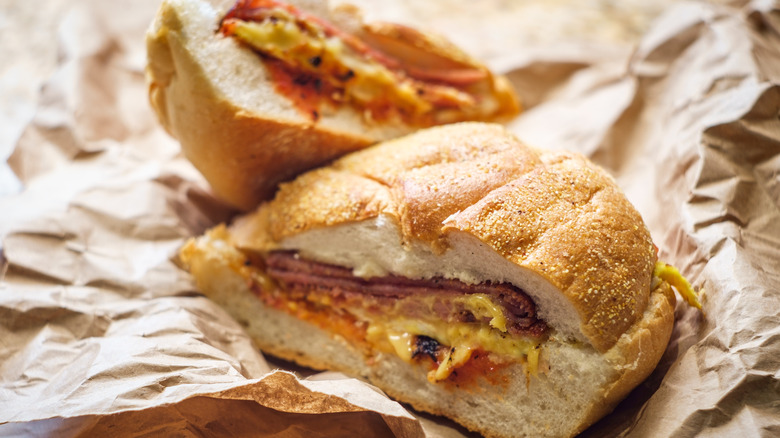 Ezume Images/Shutterstock
New Jersey is known as the diner capital of the world. The state is home to over 500 diners, no mean feat given that New Jersey is the fifth smallest state in the U.S. There are several reasons New Jersey became such a diner hotspot. It had an excellent road network early on, meaning that hungry people passed through often and needed a place to stop and grab a bite. The state also had a large working-class population who needed good, affordable meals around the clock. 
What truly sets New Jersey diners apart is their unique culinary offerings. The Taylor ham (or pork roll), egg, and cheese sandwich is a breakfast staple and was actually designated as the New Jersey State Sandwich by the state legislature in 2016. Disco fries are also a classic menu item. As New Jersey's answer to Canada's poutine, these gravy-and-cheese-smothered fries were popular among clubbers in the 1980s and 90s as a late-night snack (hence the name, disco fries). 
Iconic diners of the Garden State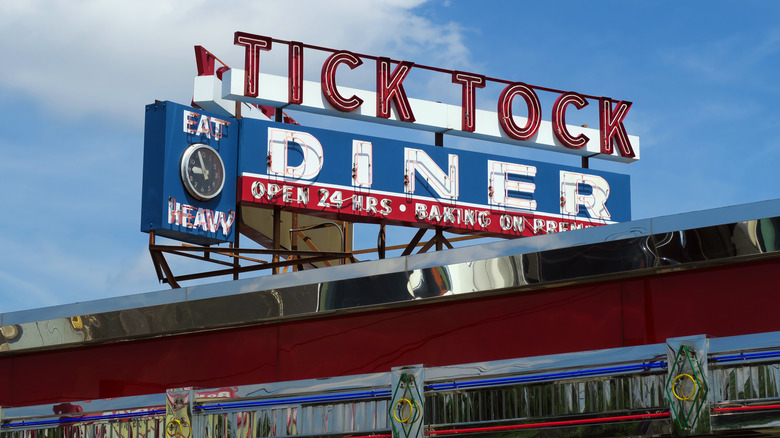 John Arehart/Shutterstock
Asking a New Jerseyan about the best diner in the state is akin to asking a New Yorker where to get the best pizza: 100 people, 100 different answers. However, New Jersey's extensive diner roster boasts some legendary names. One that literally calls itself "New Jersey's legendary diner" is the Tick Tock Diner in Clifton. The sea of neon makes it unmissable, and the menu includes all-day breakfast, disco fries, and creamy milkshakes. 
Another classic diner is Tops Diner in Harrison, which the Eater YouTube channel dubbed the busiest diner in New Jersey. It was established in 1942, and its wide-ranging menu has kept patrons coming back for generations; the chicken and waffles with house-made hot honey is a standout dish. 
Over on Reddit, users have their local favorites. In the r/newjersey forum, several users praise Somerset Diner in Somerset, one of the few diners still open 24 hours a day in the state. New Monmouth Diner in Middletown also gets a couple of shoutouts in the forum. Wherever you go in New Jersey, you won't be far from a diner ready to serve an extensive menu full of classics. Order up!