An Open-Jaw Flight Could Save You Time And Money (Here's How To Book One)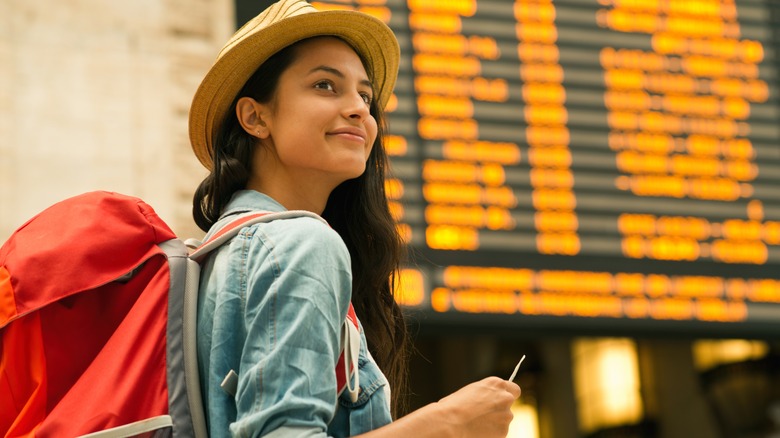 Mstudioimages/Getty Images
Open-jaw flights are itineraries that don't follow the traditional roundtrip loop of flying through the same arrival and departure airports. Open-jaw flights, which utilize various airports, are particularly appealing when traveling internationally or covering a large region domestically. In short, when visiting multiple destinations over one trip, you won't need to spend the money or time backtracking to the original airport.
You could also avoid this by booking two one-way flights, which may be an option in some circumstances, but you'll typically find that open-jaw itineraries are cheaper, especially when traveling to Europe or Asia. One-way tickets to these destinations can cost nearly as much as roundtrip airfare.
Since online travel agencies (OTAs) aggregate so many flights from various airlines, you can typically piece together a cost-effective flight itinerary with an open-jaw route. Along with allowing for more flexible travel planning, open-jaw flights can often save you time, money, or both in some cases. However, booking these flights takes a bit of know-how. 
How open-jaw flights work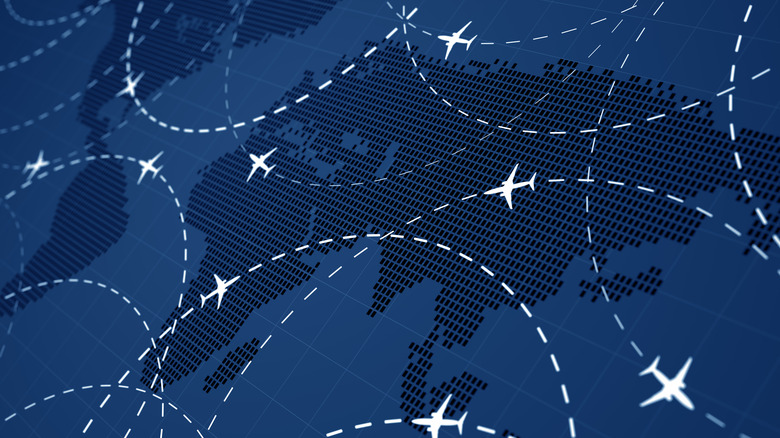 Vertigo3d/Getty Images
Before we get into how to book an open-jaw flight, we'll explore a few scenarios in which these types of flights may save you time and/or money. Let's say you're planning a trip to Zermatt, which means you'll fly into either Zurich or Geneva. After a little research, you find it's actually cheaper to fly into Zurich and fly out of Geneva than a roundtrip flight to Zurich. Great! Both train times are similar, so might as well save some money.
Or, let's say you want to visit Bordeaux after Zermatt. You could either take a roundtrip to Geneva with another roundtrip from Geneva to Bordeaux in between or, if you don't want to backtrack, take the train from Bordeaux to Paris for a last indulgent meal to bookend your European adventure. If those flight costs are comparable, then why not venture further instead of backtracking? This is the type of flexibility that open-jaw flights can offer.
You can also save money by planning an open-jaw itinerary with your initial departure airport. For example, a round-trip ticket from Raleigh-Durham to Paris is $1,200, while a comparable flight from New York City to Paris is $450. Instead of planning two roundtrip flights (RDU-JFK, JFK-CDG), you find an open-jaw flight of RDU-JFK-CDG-RDU for $800. Flying trans-Atlantic from JFK instead of RDU saved you $400. While this may seem a bit complicated, you can easily compare your options by utilizing the "multi-city" flight function when booking through OTAs. 
Create open-jaw flights with multi-city option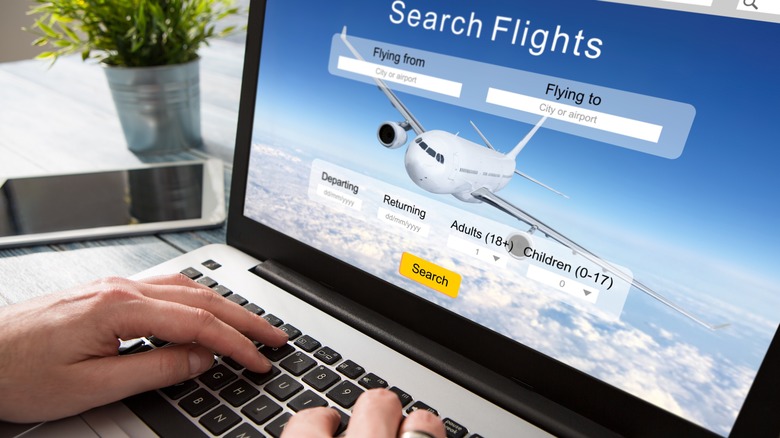 Scyther5/Getty Images
Along with roundtrip and one-way flight itineraries, many OTAs now also offer "multi-city" options. The only downside of this function is that you're typically unable to view an airfare calendar in this mode. If your dates are flexible, you'll need to view roundtrip tickets to gauge dates with the best flights. After all, your open-jaw flight will probably still involve portions of these roundtrip flight options.
Once you narrow your dates, simply go back to the multi-city option and plug in the applicable airports and dates. If necessary, you'll also have the option to add additional flights. Since you're unable to view comparable airfares, you may need to trial-and-error a few dates to compare prices within the multi-city view. Many OTAs also offer a "nearby airport" function, if you'd like to explore additional routes that may save you money.
While it may seem counterintuitive, open-jaw tickets are typically comparable in price to traditional roundtrip tickets. In some cases, they may even save you money. This is especially true if you consider the associated cost of a regional flight or ground transport to backtrack to the original airport. By exploring open-jaw itineraries, there's a good chance you'll find a way to travel further for less.