50 Underrated Tourist Destinations Around The World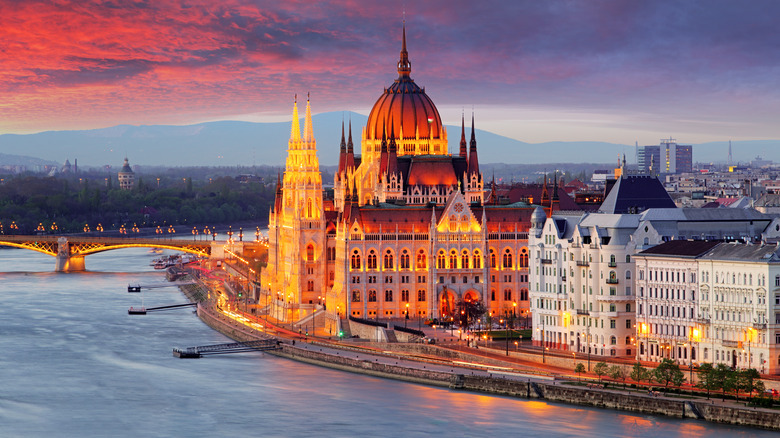 TTstudio/Shutterstock
From beautiful beaches to amazing mountain towns, there are some destinations everyone should see in a lifetime. But most of these vacation hotspots are packed with tourists hoping to experience the same adventure.
Maybe it's time to ditch the crowds and seek out an underrated vacation spot. While these locations might not be totally unknown to the frequent traveler, they might not get as much love or attention as popular stops like Miami, Paris or celebrity vacation hotspots like Aspen or Ibiza. Some are bustling cities and others are historic towns, but one common theme unites them: they are all underrated. 
Bayahibe, Dominican Republic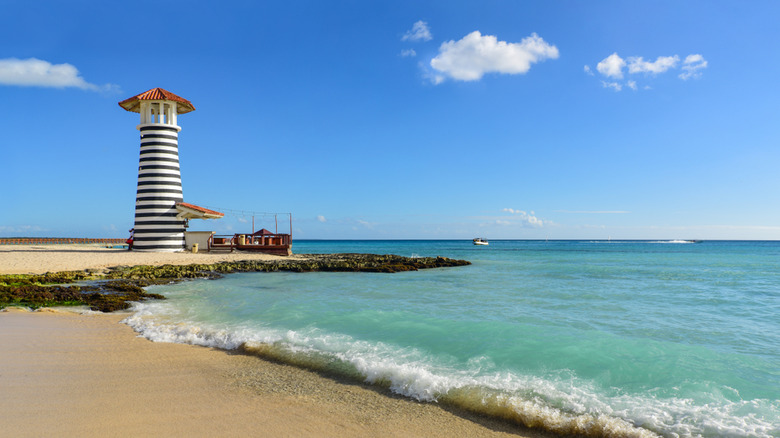 Anna Fevraleva/Shutterstock
Most travelers think of Punta Cana when considering a trip to the Dominican Republic, but Bayahibe offers local charm with more secluded beaches and some of the country's best places to scuba dive. When you want to take a break from water activities, Bayahibe has ranches where tourists can go horseback riding and a jungle river tour that lets tourists visit the locations of famous films like "Apocalypse Now" and "Jurassic Park."
Bozeman, Montana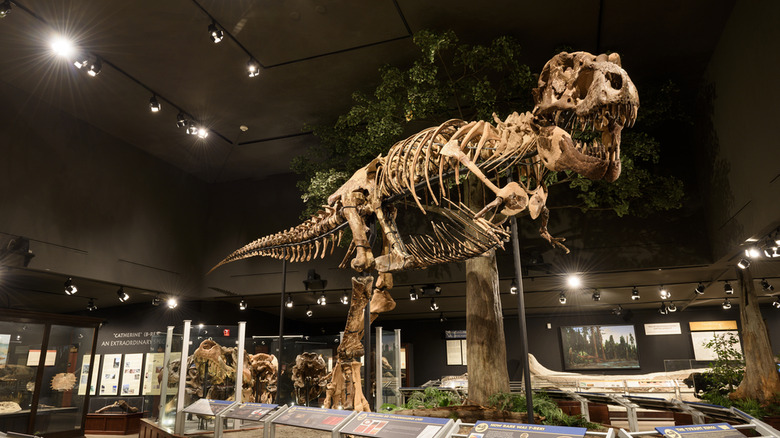 Hugh K Telleria/Shutterstock
Bozeman, Montana, is full of fun, with some of the best doughnuts in America and one of the most popular ski resorts, but it's also a cute, quaint destination with something for everyone. Dubbed the Gateway to Yellowstone, Bozeman's most iconic attraction is its Museum of the Rockies. The museum has an extensive collection of dinosaur fossils, including an entire T. rex skeleton.
Budapest, Hungary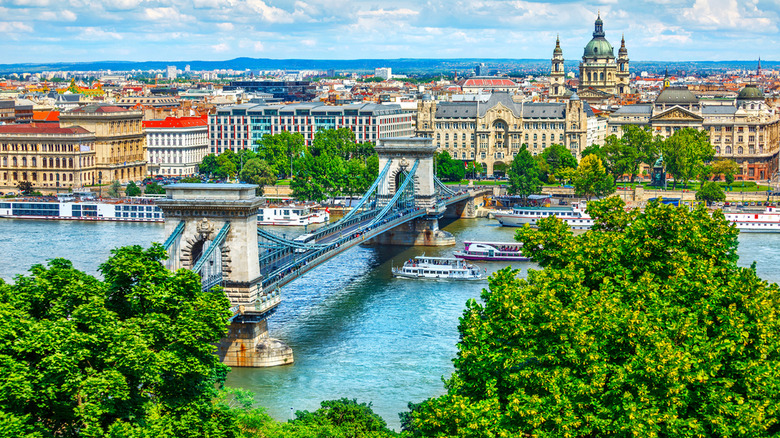 Yasonya/Shutterstock
Nicknamed the "Little Paris of Middle Europe," Budapest, Hungary, is rich with history, notable art, music traditions and more. The city is also home to numerous World Heritage Sites, like the Banks of Danube, Buda Castle Quarter and Andrássy Avenue. Under Andrássy Avenue sits the Millennium Underground Railway, one of Europe's oldest metro lines.
Cairns, Australia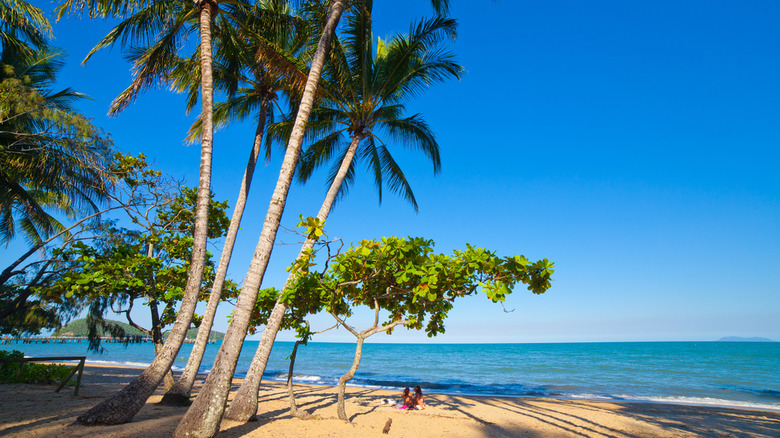 CoolR/Shutterstock
When you want to plan a trip to the "Land Down Under," don't go to Sydney, visit Cairns, Australia, instead. Waterfalls, rainforests and beaches all with a sunny backdrop make Cairns an idyllic destination where it's summer all the time. But possibly the best thing to see in Cairns is the Great Barrier Reef. Take a guided boat tour to explore the waters over the reef or, if you're feeling adventurous, go snorkeling.
Charlotte, North Carolina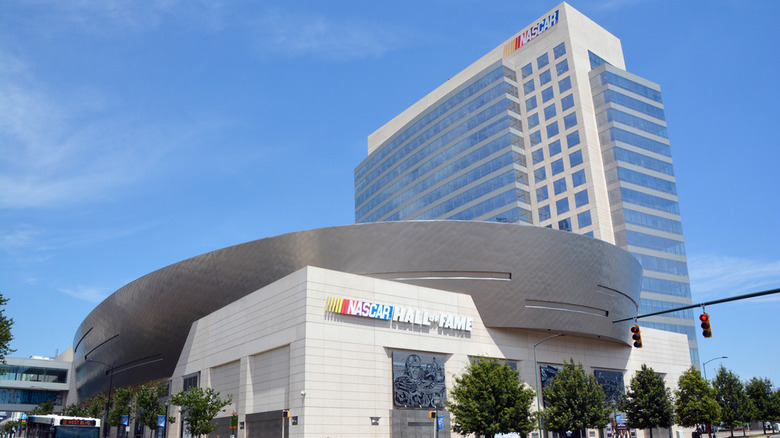 meunierd/Shutterstock
One word defines why Charlotte, North Carolina, is a destination worth the trip: NASCAR. More than 85% of NASCAR teams are located in the area, along with the NASCAR Hall of Fame. Time your trip right and you can see the Coca-Cola 600 race at the Charlotte Motor Speedway. And if race cars aren't your thing, try riding the world's tallest and fastest giga coaster — the 325-foot-tall Fury 325 at Carowinds amusement park — or visiting the U.S. National Whitewater Center, where you can participate in activities that range from outdoor yoga to mountain climbing.
Cleveland, Ohio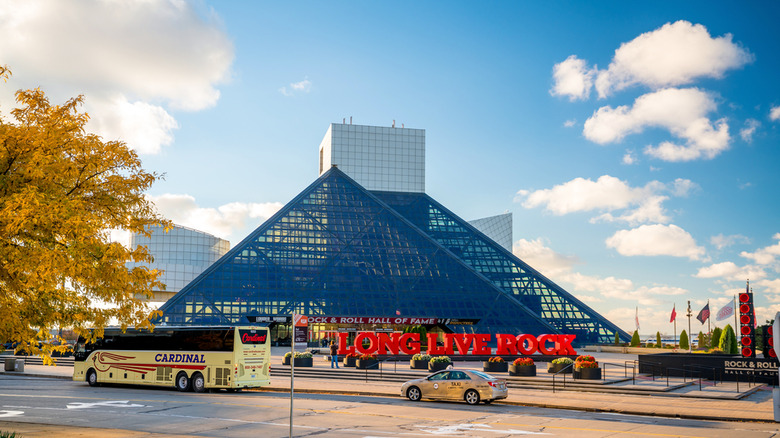 f11photo/Shutterstock
Chicago often tops the list of Midwestern cities to visit, but Cleveland is a seriously underrated destination that deserves just as much love. One of the best indoor places in America for fun — the Rock & Roll Hall of Fame — is a must-see for any music fan, and Cleveland has a host of other exciting things to do, including world-class museums, some of the best food in Ohio and exciting sports events from the Indians, Cavs and Browns.
Coeur d'Alene, Idaho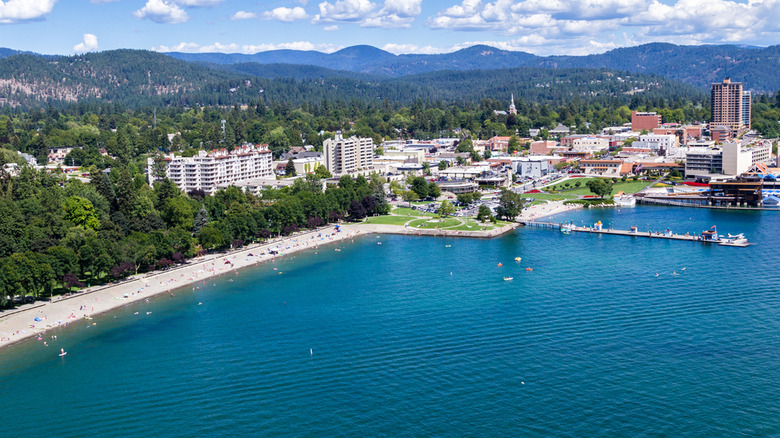 Wollertz/Shutterstock
Idaho was recently dubbed the "New North Hollywood" by TMZ thanks to visits from stars like Kim Kardashian, Harry Styles and Adam Levine. Celebs love to stay in Coeur d'Alene, one of the best coastal towns in America. Here, you can enjoy eating, relaxing and touring the city like your favorite stars.
Dakar, Senegal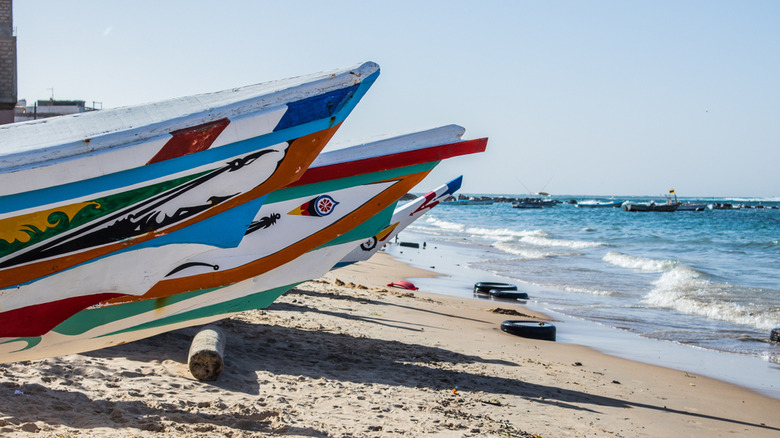 Anze Furlan/Shutterstock
Dakar, the capital of Senegal, combines rich history with vibrant modern culture. Visitors can relax or surf along the coast, dance the night away at Le Vogue, a nightclub, or shop at the famous Village des Arts, a complex where local artists create and sell their wares.
Darwin, Australia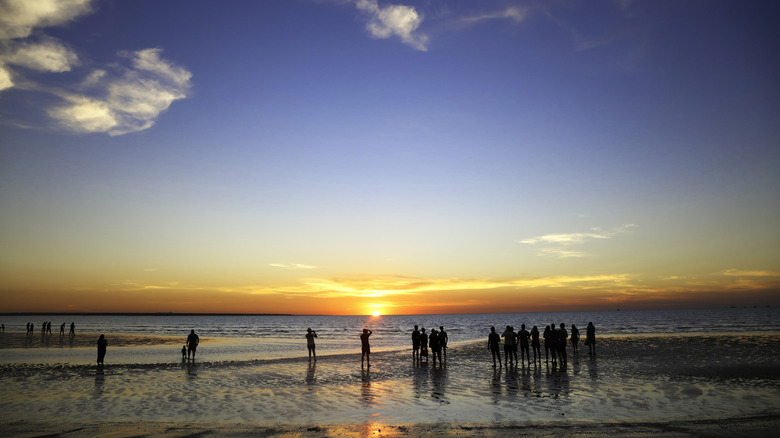 iStock.com/bloodstone 
Darwin, Australia, is a warm-weather destination with many fun adventures worth trying. When you're not enjoying great eats, swim with the crocodiles in Crocosaurus Cove's "Cage of Death" or go bushwalking or snorkeling at Berry Springs. And after you're done enjoying daring activities, take a relaxing walk through the Mindil Beach Sunset Market.
Dubrovnik, Croatia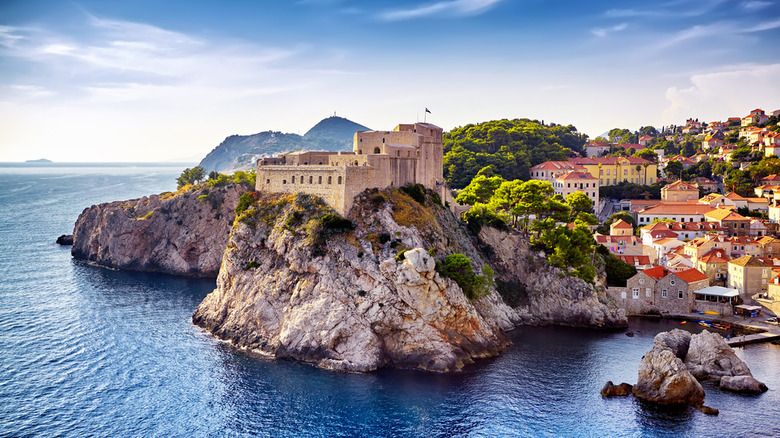 Ihor Pasternak/Shutterstock
Fantasy fans need to add Dubrovnik, Croatia, to their travel bucket list ASAP. This city may be best known as the main filming location for King's Landing in HBO's hit series "Game of Thrones." The city offers themed tours that take travelers on an adventure throughout the city to discover more about the city's history and the making of the show. You'll feel like you've been transported back in time.
Espíritu Santo, Mexico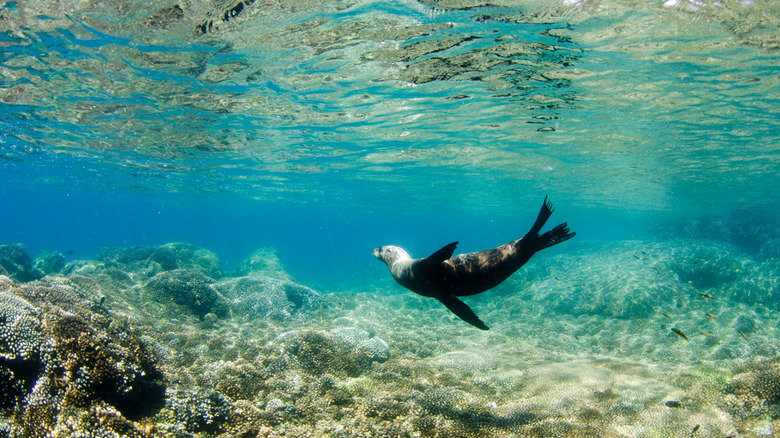 Leonardo Gonzalez/Shutterstock
If you want to lounge on a stunning remote island free of the noise of active beach-goers, Espíritu Santo in Mexico is the place to be. North of La Paz, Espíritu Santo has seven beaches and 11 hiking paths, so there's always a new adventure to embark on whether you want to explore the deep sea or stay dry. You'll also discover the natures of wonder at Espíritu Santo — the island has more than 30 registered species of reptiles, over 90 species of birds and several species of marine mammals.
Fairbanks, Alaska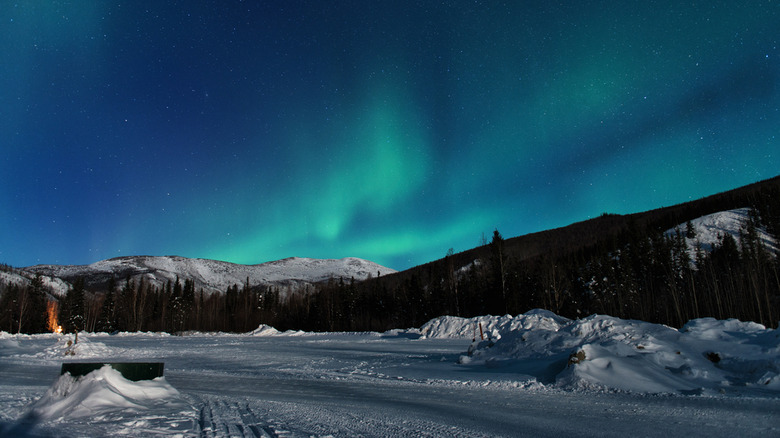 Hailin Chen/Shutterstock
Venturing to one of the coldest cities in the world might not sound like a dream vacation, but Fairbanks, Alaska, has something no other U.S. city has: a perfect view of the northern lights. Visit between late August and late April to see the beautiful phenomenon. If you want a different experience, go between mid-May and late July to marvel at 24/7 sunlight.
Faroe Islands, Denmark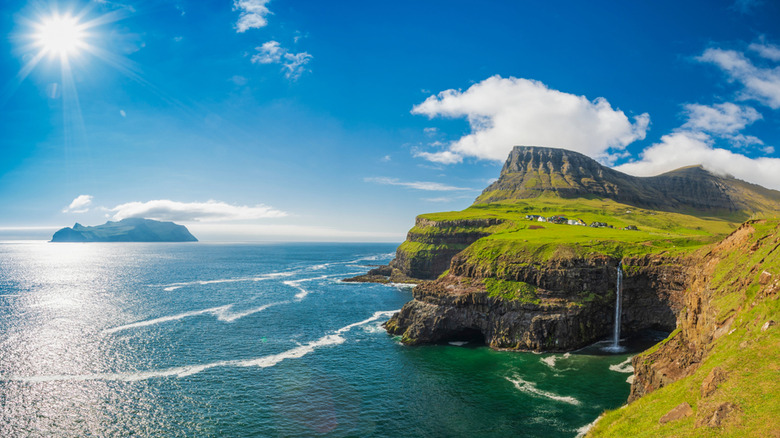 Dmitry Pistrov/Shutterstock
Nestled between Iceland and Norway, Denmark's Faroe Islands are a perfect getaway far from the noise. One of the top travel destinations of the year, this spot is made up of 18 volcanic islands, and sheep outnumber humans 70,000 to 50,000. While you're there, hike, drive, bike or take a horseback ride to explore the countryside and visit the stunning Mulafossur Waterfall.
Fernie, British Columbia, Canada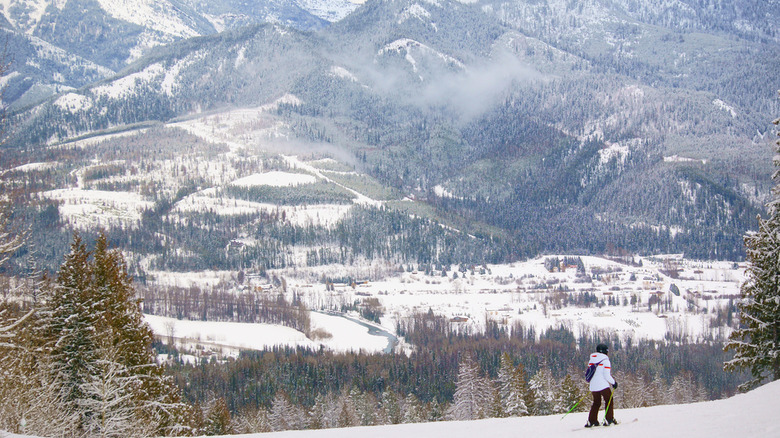 Timothy Yue/Shutterstock
If affordable ski vacations are your thing, then the Canadian town of Fernie is the place for you. This town in British Columbia is home to the Fernie Alpine Resort. When you're not dominating the slopes, explore the Beanpod, where you can watch antique chocolate machines make some of the best chocolate in town.
Gisborne, New Zealand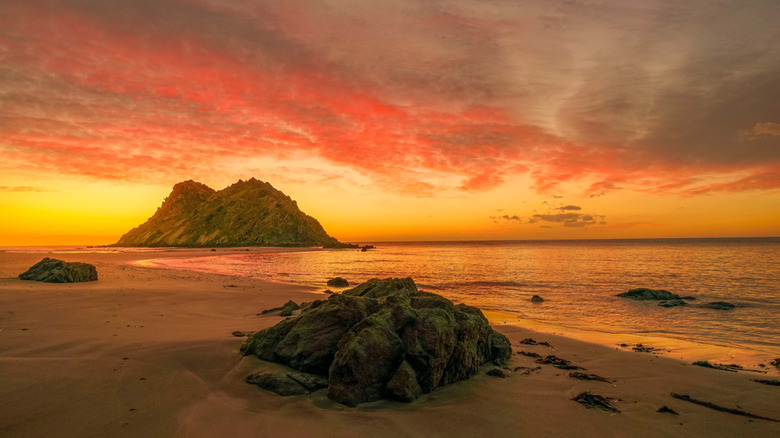 wonder image/Shutterstock
Here's a fun fact about Gisborne, New Zealand: it's the first city in the world to see the sun rise each morning. And forget Napa, Gisborne is the unofficial "Chardonnay Capital of New Zealand." Nature lovers will get a treat out of the Eastwoodhill Arboretum — it's home to exotic and native trees and shrubs. And if you're feeling adventurous, embark on a Waikereru Horse Riding Adventure. You'll be treated to a personalized ride through the beautiful New Zealand countryside.
Glacier National Park, Montana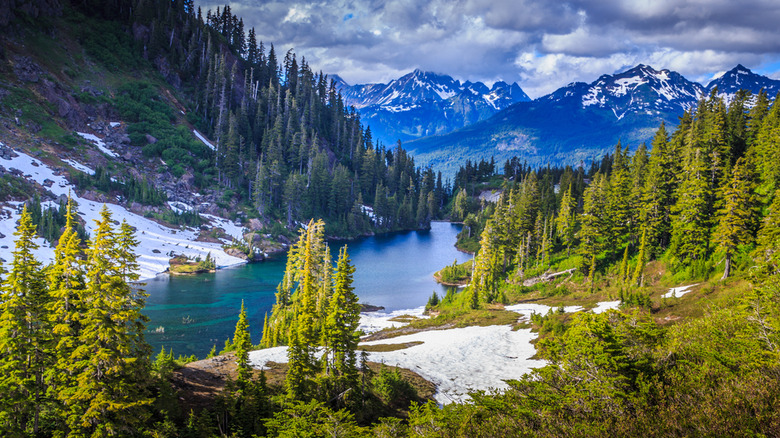 Vaclav Sebek/Shutterstock
Less visited than Yellowstone, Yosemite or the Grand Canyon, Glacier National Park is one of the top natural wonders in America. Outdoor enthusiast or not,  Glacier National Park will awe you as you observe the wildlife, waterfalls, glaciers, mountains and lakes spread across its 1 million acres.
Haleakala National Park, Hawaii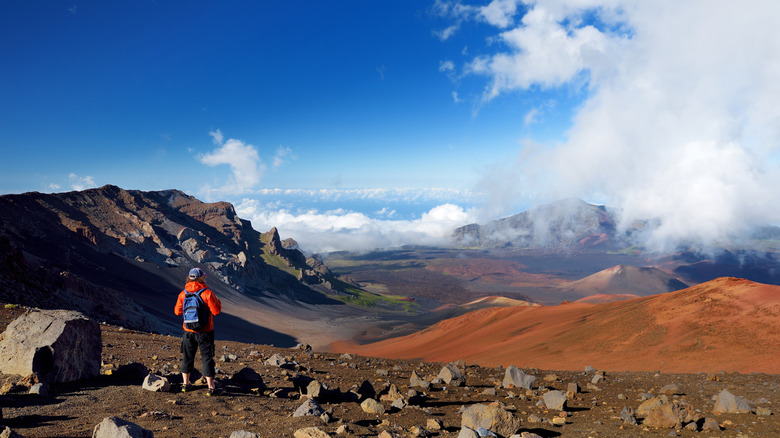 iStock.com/MNStudio
One of the most overlooked national parks in America, Haleakala National Park in Hawaii should be on your list of places to visit for one reason: the sunrises. It's one of the most spectacular sunrise spots in the world. The demand to witness the sunrises at the Haleakala National Park is so high that tourists are often prompted to make sunrise viewing reservations. It's worth the early alarm clock and the pre-planning to see the sun rise over the crater walls and onto the Maui mountain peaks.
Havana, Cuba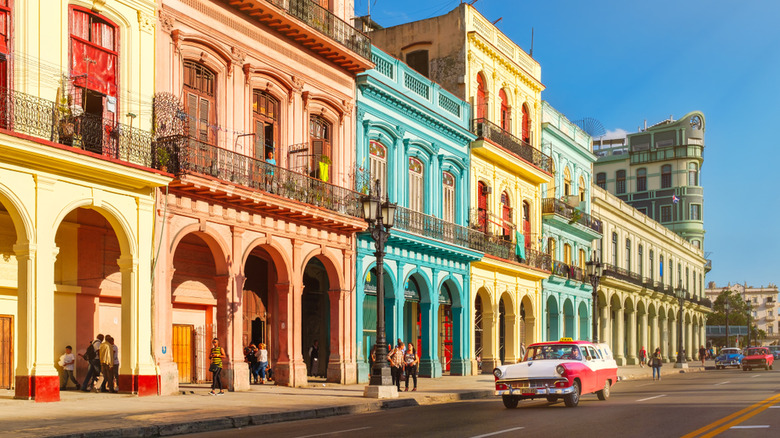 Kamira/Shutterstock
While vacationing in Havana, you'll be treated to delicious Cuban food, tranquil beaches and charming historic quarters all year long. Havana is famous for its Spanish colonial architecture and vividly painted buildings, so every site is one worth marveling at. The best time to visit Havana is between December and May. You'll be treated to warm weather and sunny skies.
Hollywood, Florida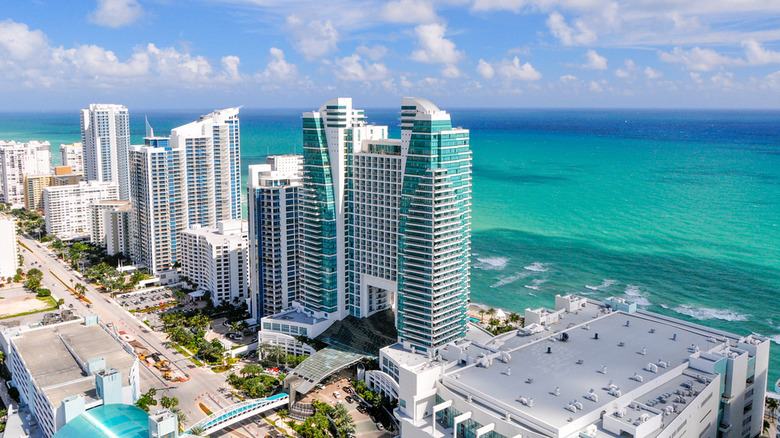 Richard Cavalleri/Shutterstock
There are plenty of things to do in Florida that aren't Disney World or the beach. Nestled between Miami and Fort Lauderdale is Hollywood, Florida — a city with beautiful oceanfront views and a thriving art scene. Tour the 2.5-mile Hollywood Beach Boardwalk or the Downtown Hollywood Mural Project, which features more than 20 murals across buildings.
Java, Indonesia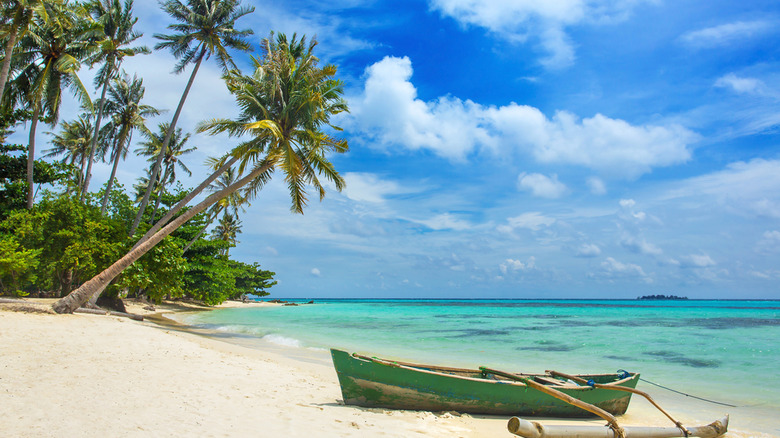 Mazur Travel/Shutterstock
When tourists flock to Indonesia, it's usually to visit Bali — just one look at the tropical destination will make you forget how cold you are. But if you want the fun of Bali without the headache of vacationers and spring breakers, visit the lesser-known island, Java, instead. Visit Karimunjawa if you want to relax on a tropical beach, snorkel or surf the waves like a pro.
Kathmandu, Nepal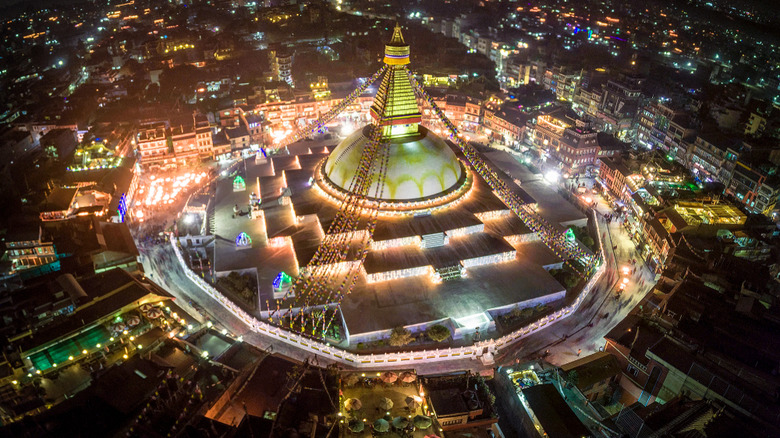 MaxxjaNe/Shutterstock
In Kathmandu, the capital of Nepal, the past and the present meld together for an experience like no other. Centuries-old Hindu and Buddhist religious sites will make you feel like you've stepped into the pages of a history book, while remarkable restaurants that blend traditional recipes with new flavors will make you wonder how you've ever lived without the cuisine. When the food has settled and you feel adventurous, go ballooning above the Kathmandu Valley or bungee jumping off an almost 500-foot suspension bridge nestled within the mountains.
Koh Yao Yai, Thailand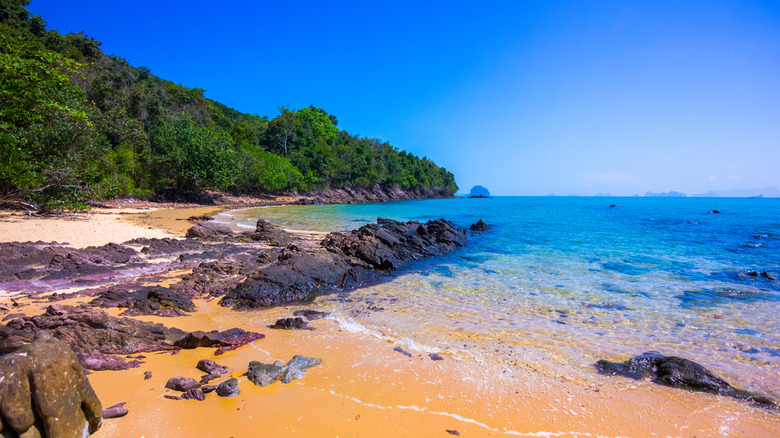 kriangsak unsorn/Shutterstock
Koh Yao Yai, Thailand, is a dream for anyone wanting to trade in the noise of heavy crowds for a bit of paradise. And when you want to sip in style on the island, Koh Yao Yai has coconut plantations where travelers can enjoy fresh coconut juice straight from the fruit.
La Paz, Mexico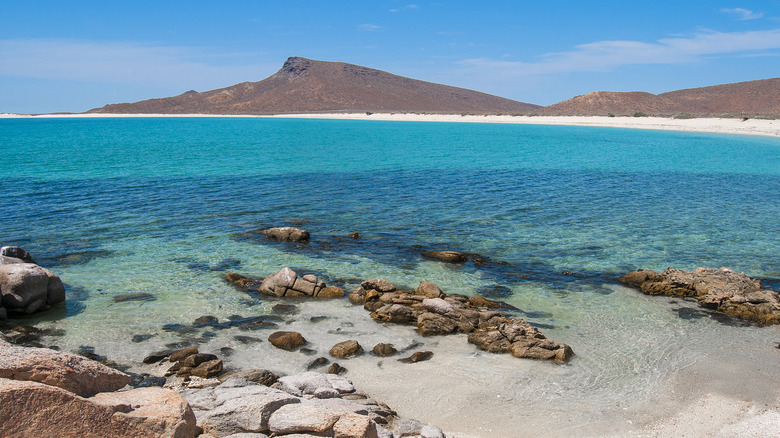 iStock.com/vic-yee68
La Paz, Mexico, might not have the name recognition of Cabo San Lucas, but many visitors prefer it that way. La Paz is less flashy, more laid back and less crowded but still offers a beautiful waterfront and water activities like swimming with whale sharks.
Lisbon, Portugal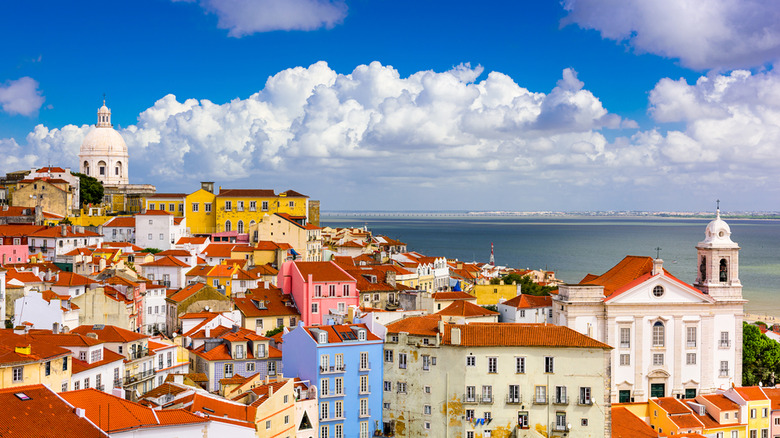 Sean Pavone/Shutterstock
One of the oldest cities in western Europe, Lisbon, Portugal's capital, is a must for travelers with a passion for food and drink — the city's famous Time Out Market boasts a range of flavorful dishes for all cravings. Take a trip on the tram for a tourist-friendly ride through the city, or stop by one of the quirkiest museums around, the National Tile Museum, to take a peek at the unique tiling you'll find scattered throughout the city.
Luxembourg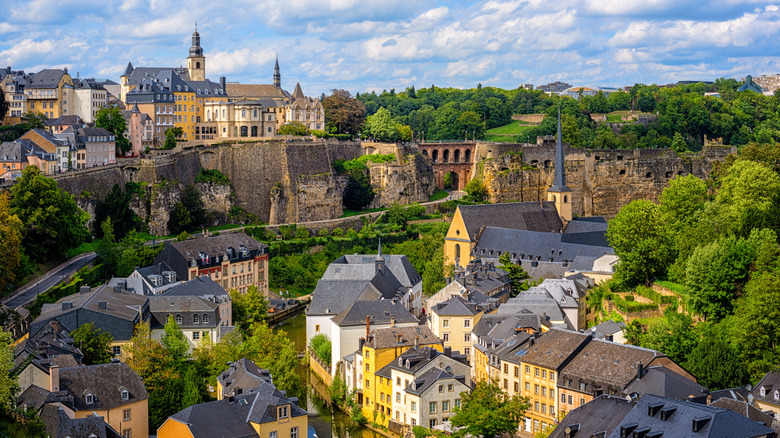 Boris Stroujko/Shutterstock
Known as one of the safest tourist spots in the world, Luxembourg is a tiny country nestled between Belgium, Germany and France. A plethora of leisure and sports activities, like hiking, horseback riding and biking define what makes Luxembourg such a great place to visit. But the serene country is also dotted with castles taken straight from a fairy tale.
Mackinac Island, Michigan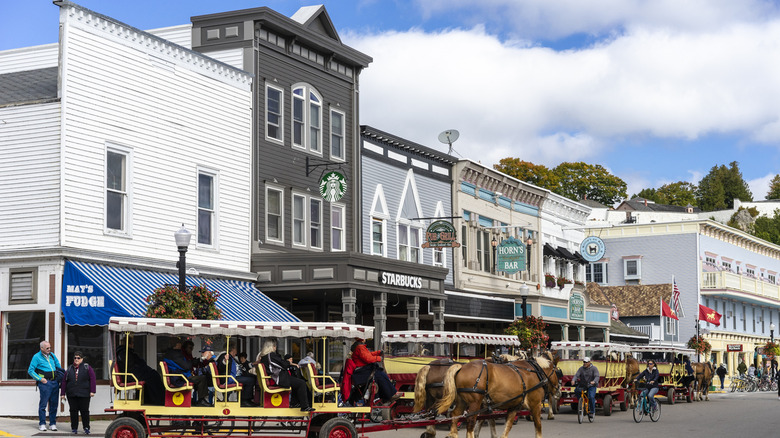 iStock.com/doug4537
Mackinac Island in Michigan is historic and one of those beautiful destinations that both tourists and locals love. Mackinac Island is a national landmark where there are no cars and no chain hotels, just some of the best fudge America has to offer. You'll even find one of the oldest hotels in America in this town.
Macon, Georgia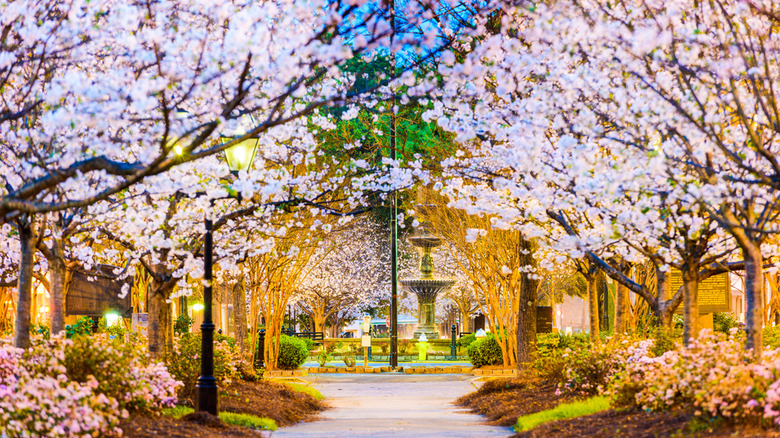 Sean Pavone/Shutterstock
You'll see some of the best cherry blossoms in the world in Macon, Georgia, which has been dubbed the "cherry blossom capital of the world." Visit during spring to view more than 350,000 Yoshino trees and participate in the International Cherry Blossom Festival.
Middleburg, Virginia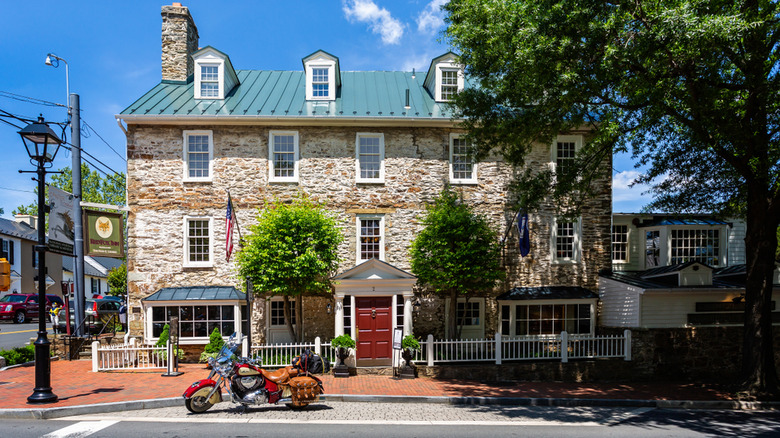 Nigel Jarvis/Shutterstock
Napa Valley in California has earned an international reputation as a wine country, but Virginia is the new wine destination you never knew you needed. Rolling from the Washington, D.C. suburbs to the Blue Mountains, Virginia wine country has at least 30 wineries and counting in the up-and-coming area. Middleburg, located in northern Virginia, is home to some of the most prominent wineries according to Food and Wine. While vacationing in Middleburg, you'll have the perfect excuse to drink a glass of wine every day.
Nara, Japan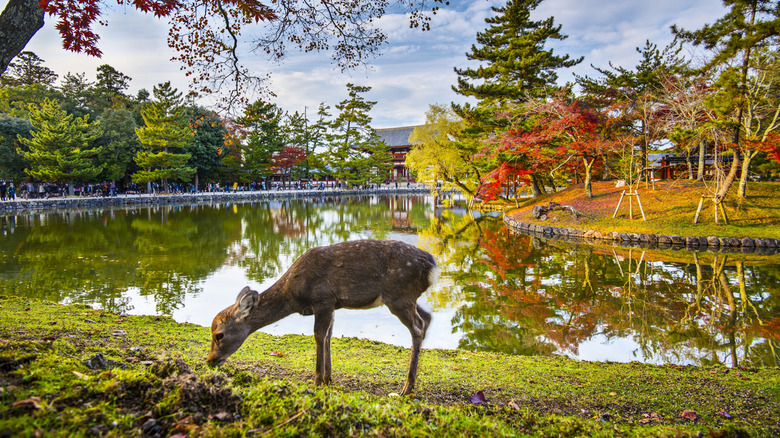 iStock.com/SeanPavonePhoto
Often overlooked by travelers in favor of Tokyo and Kyoto, Nara also deserves a spot on your Japanese itinerary. Visit three historic World Heritage sites in Nara, home to 20 individual venues including the Todaiji Temple, where the world's largest bronze Buddha lives. While wandering between ancient cultural landmarks at Nara Park, you can feed some of the 1,400 friendly wild deer that roam freely. The deer were once considered divine, and are protected as national treasures.
Newfoundland, Canada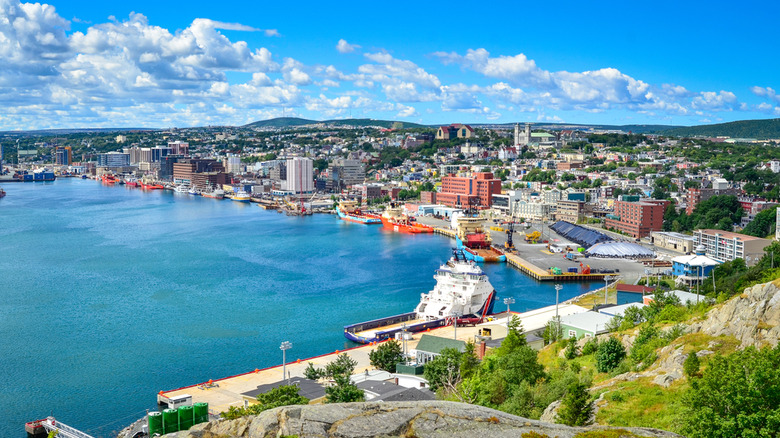 valleyboi63/Shutterstock
Not to be confused with the popular breed of dog, Newfoundland is an island off the southeastern coast of Canada where nature lovers will thrive. More than 350 species of birds can be found in Newfoundland, making it the perfect stop for bird watching. And the world's largest population of humpback whales returns to Newfoundland's water for feeding, providing a whale watching experience unlike any other.
Normandy, France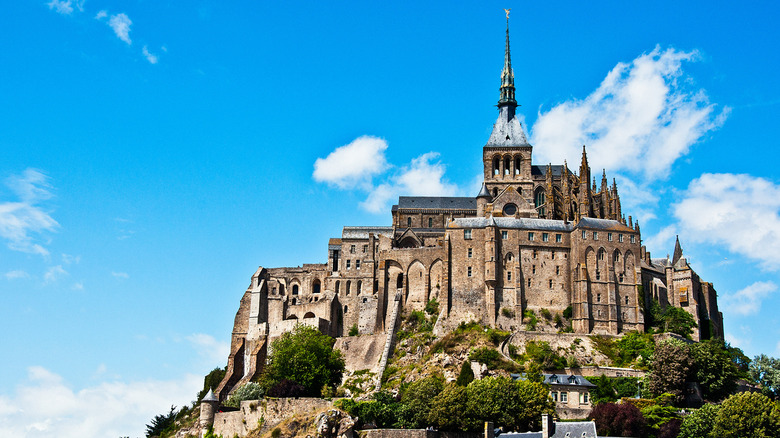 iStock.com/Bob Steiner
France has many world-famous cities and regions — Paris, Provence, Bordeaux and Champagne are just a few. But if you're dying to travel to France, don't pass over the chance to spend time in Normandy, a northern region of France. History buffs can visit the beaches of D-Day and other WWII locations or tour medieval towns and castles, such as the island of Mont Saint-Michel. Art and food lovers can view the Bayeux tapestry and visit creperies, fromageries and wineries.
Nosy Be, Madagascar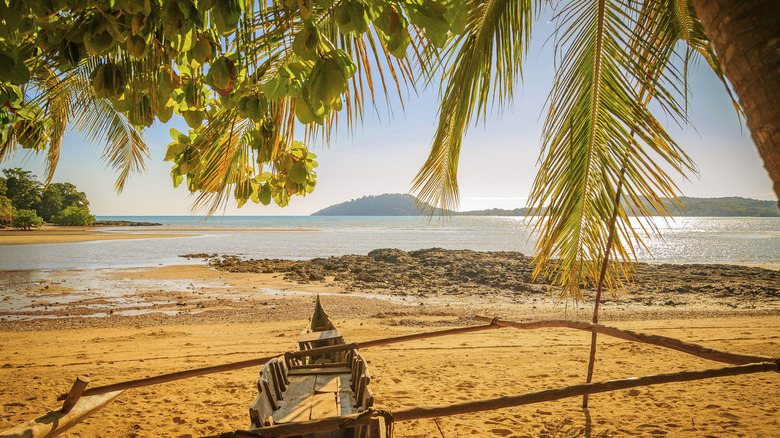 iStock.com/italiansight
A small island off the coast of Madagascar, Nosy Be pairs beautiful beaches with amazing seafood for a vacation that defines relaxation. Tourists can also enjoy recreational activities like snorkeling in clear, blue waters, or visit Nosy Komba, where lemurs can sometimes be spotted munching on island fruit.
Orcas Island, Washington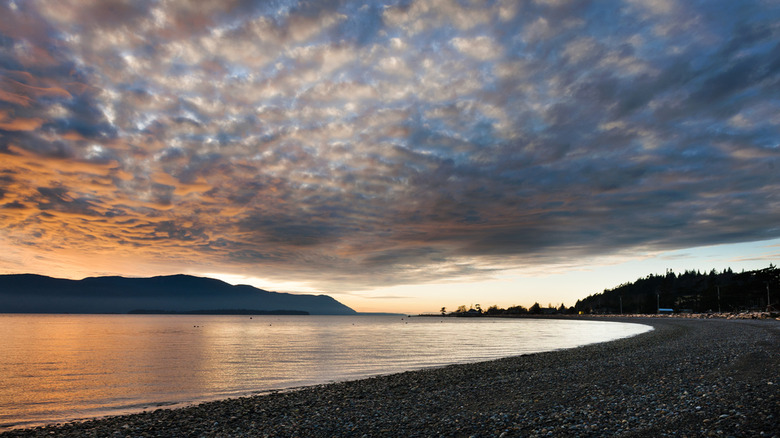 Edmund Lowe Photography/Shutterstock
About 100 miles northwest of Seattle, away from the throng of people visiting the much-frequented Pike Place and Space Needle, is the Orcas Island. Known as "the gem of the San Juans," Orcas Island has a bit of something for everyone. Travelers who love the great outdoors can try their hands at hiking, nature watching and horseback riding. And if the weather permits and you'd rather spend your time exploring nearby waters, whale-watching, kayaking and fishing are popular activities.
Paros, Greece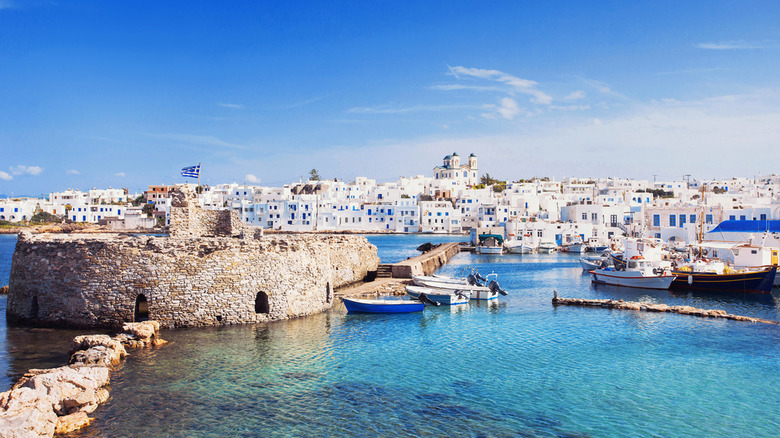 Kite_rin/Shutterstock
Without a doubt, Greece is an international destination you need to visit in a lifetime. Popular stops like Athens, a city rich with history, and Santorini see a flood of tourists each year. But if you want to save big and embark on a dreamy Greek getaway, Paros is the answer. In Paros, you can dine luxuriously while enjoying seaside meals, experience the cosmopolitan nightlife and still soak up the country's history at ancient monuments.
Petra, Jordan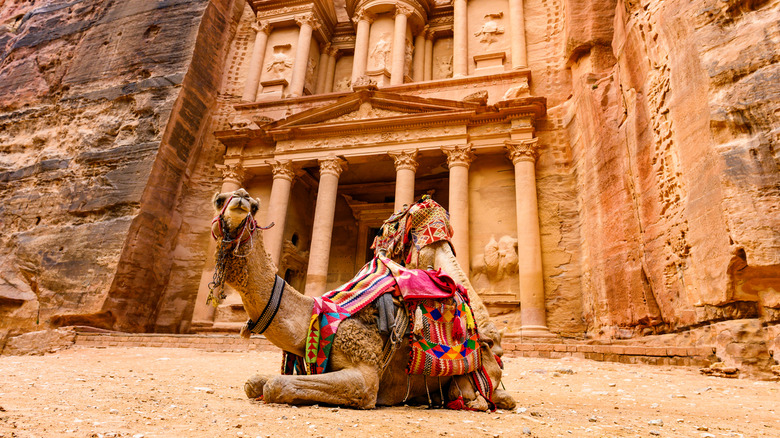 iStock.com/Travel Wild
Petra, Jordan, is one of the most mesmerizing places on Earth. Recognized as the "Rose City," Petra is a series of caves, temples, tombs and ruins carved from pink sandstone. And if you've ever wanted to live like the fictional adventurer Indiana Jones, Petra is where you need to be. Al Khazneh, a giant sandstone temple located in the city, was featured in "Indiana Jones and the Last Crusade" as the Canyon of the Crescent Moon.
Philadelphia, Pennsylvania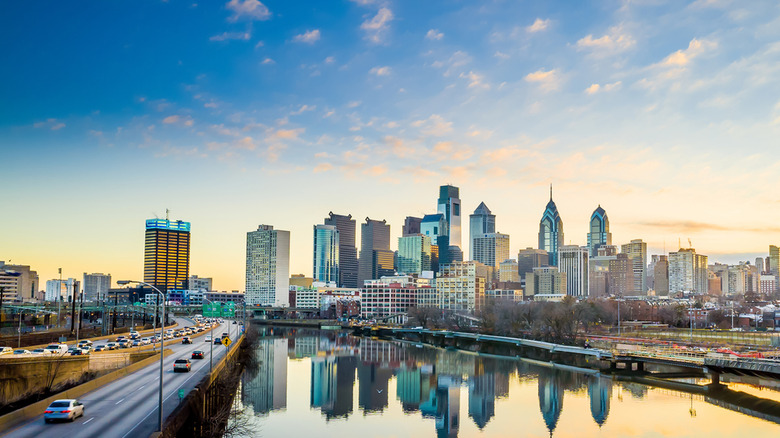 f11photo/Shutterstock
In Philadelphia, you can train like Rocky Balboa and run up the same 72 steps at the Philadelphia Museum of Art. Best known as the "Rocky Steps." You'll know you're in Philly thanks to the museum's famous landmark: a bronze statue of the fictional boxer that is a must-see. And while you're touring the City of Brotherly Love, be sure to cross tasting an authentic Philly cheesesteak off of your bucket list.
Phong Nha Ke Bang National Park, Vietnam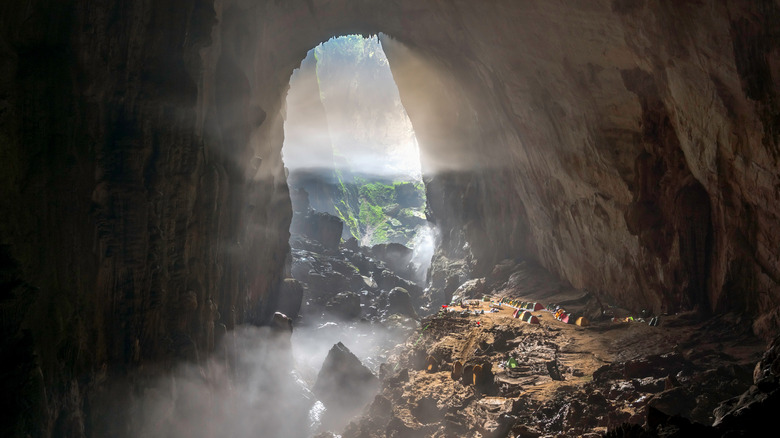 iStock.com/Geng Xu
At Phong Nha Ke Bang National Park in Vietnam, you'll find the world's largest cave, the Son Doong. Discovered in 1990, but not open to the public until 2013, Son Doong Cave is a must-visit for travelers. The cave is so large that it has its own weather system and a 747 airplane could easily navigate its way through it. This jaw-dropping wonder is so underrated that more people have stood at the summit of Mount Everest than explored the cave.
Phuket, Thailand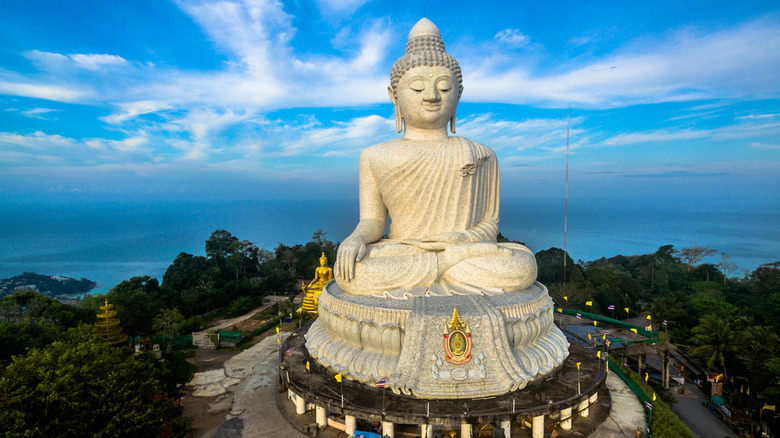 haisign/Shutterstock
Bangkok is a popular tourist destination in Thailand, but not too far away, and much more secluded, is Phuket. Visit Big Buddha, a sacred 147-foot Maravija Buddha statue, lounge on a white sand beach or enjoy a romantic view of sunrises and sunsets over pristine blue waters.
Quebec City, Canada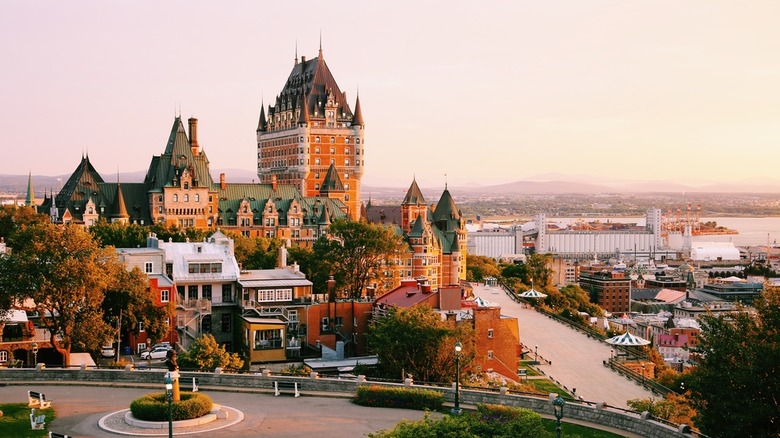 mervas/Shutterstock
If you want a French-Canadian vacation free of the Montreal crowds that is still rich with history at an affordable rate, Quebec City should be at the top of your travel list. In Quebec City, you'll get to dive deep into French-Canadian history while exploring museums, the Cathedral-Basilica of Notre-Dame de Quebec or the National Battlefield Park.
Queensland, Australia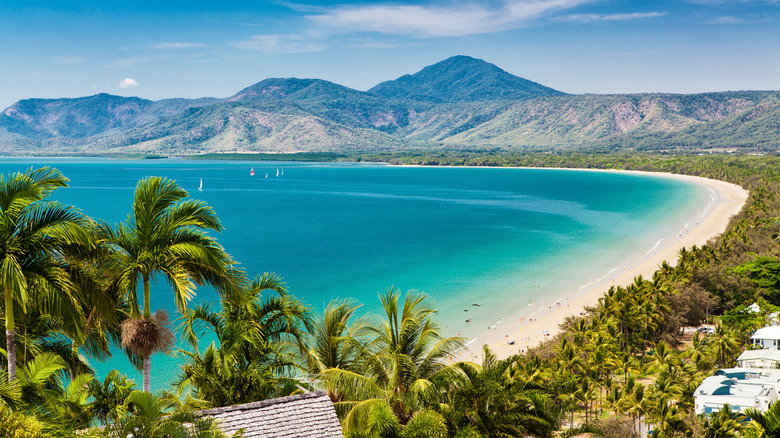 Martin Valigursky/Shutterstock
Queensland, a northeast region of Australia, is known for its natural beauty, including access to the Great Barrier Reef, but there are plenty of gorgeous sites to see inland. The world's largest sand island, mangrove-lined rivers, tropical rainforests, peat swamps, mountains, mangrove forests and sand dunes are there for exploring. The area's national parks are also home to many unique and endangered plant and animal species.
San Sebastian, Spain
iStock.com/Xantana
When travelers visit Spain, they usually flock to popular metropolises of Madrid, Barcelona and Valencia or to well-known beach hangouts like Ibiza. But the seaside community of San Sebastian offers a unique blend of beautiful, less crowded beaches and a glimpse at the unique Basque culture. Visitors can partake in a local food experience by sampling the Basque version of tapas, called pintxos, or dining at Michelin-starred restaurants.
South Padre, Texas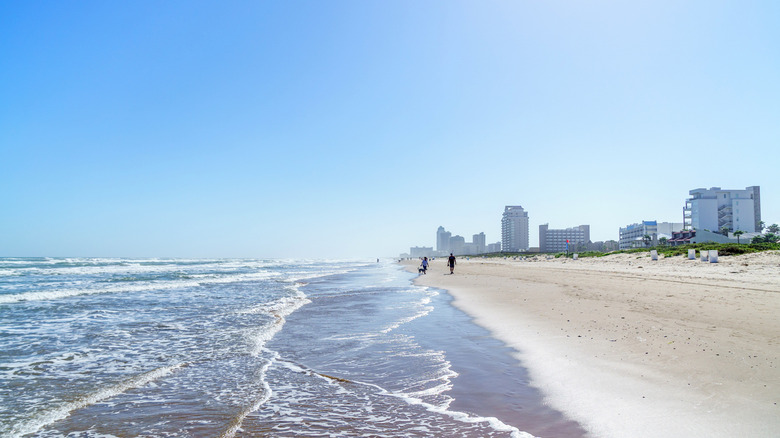 iStock.com/tirc83
South Padre Island in Texas is one of the tropical island paradises you don't need a passport to visit. It features miles of white sand beaches and 300 days of sunshine. While you're there, take sandcastle lessons to create an enchanting castle of your own when you're not simply lounging on the beach.
St. Simons Island, Georgia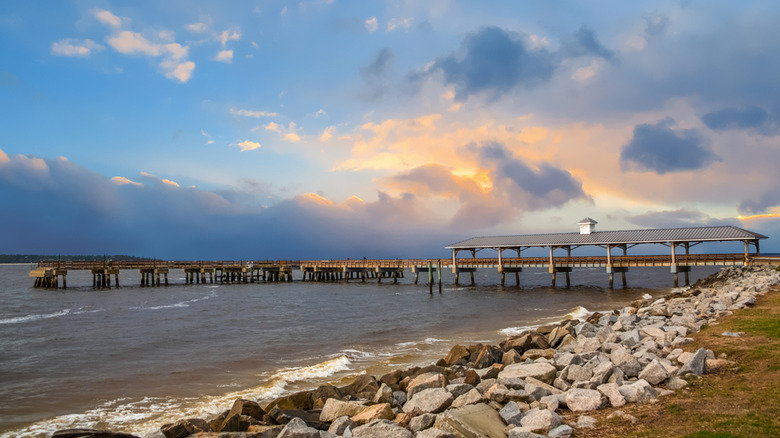 Darryl Brooks/Shutterstock
Atlanta is a popular destination that sees plenty of tourists thanks to it being home to the busiest airport in the world. But if you want to escape the crowd without sacrificing the chance to have fun in the state, St. Simons Island is the place for you. Home to the popular East Beach, St. Simons Island offers fun beach activities like shelling and kiteboarding. And if you love history, no place is better in Georgia than St. Simons Island. The island is packed with historic attractions, like the Bloody Marsh Battle Site where British and Scottish soldiers defeated Spanish forces in July 1742, and the Cannon's Point Preserve with middens on site that date back to 2500 B.C.
Tiritiri Matangi Island, New Zealand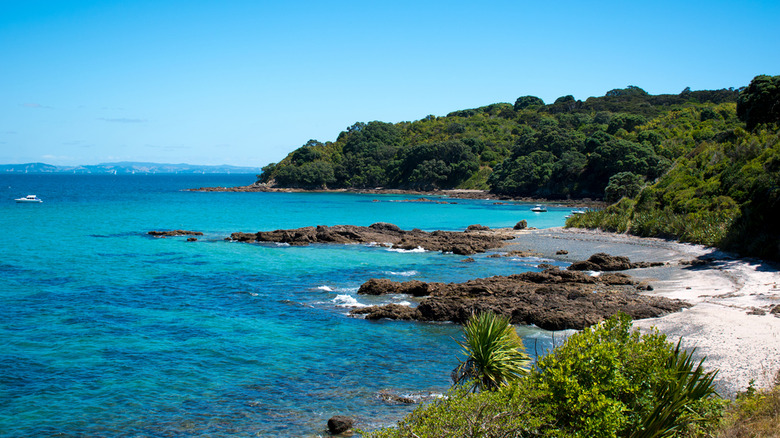 KenWongYL/Shutterstock
New Zealand is a hot destination for adventure sports and "Lord of the Rings" fans, but when you're not trekking across Middle Earth or black-water rafting, you could be checking out Tiritiri Matangi Island. The island serves as a community-led conservation project off the coast of Auckland that protects the country's rare native birds. You can also snorkel, kayak or swim around the island before spending the night on the island's bunk house, where you'll awaken the next morning to the birds' sweet songs.
Tombstone, Arizona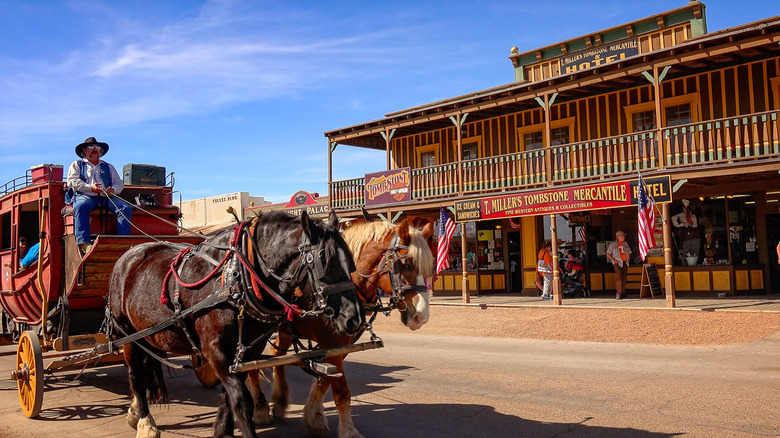 iStock.com/CrackerClips
If you grew up watching Western TV series and dreaming of being a cowboy, visiting Tombstone, Arizona, will feel like a dream come true. Tombstone is home to the O.K. Corral, where one of America's most infamous gunfights took place. Tourists can relive the days of the Old West thanks to popular attractions in town that include gunfight reenactments, themed shopping and saloons. And here's a bonus for thrill-seekers: rumor has it that Big Nose Kate's, one of the oldest bars in America, is haunted.
Udaipur, India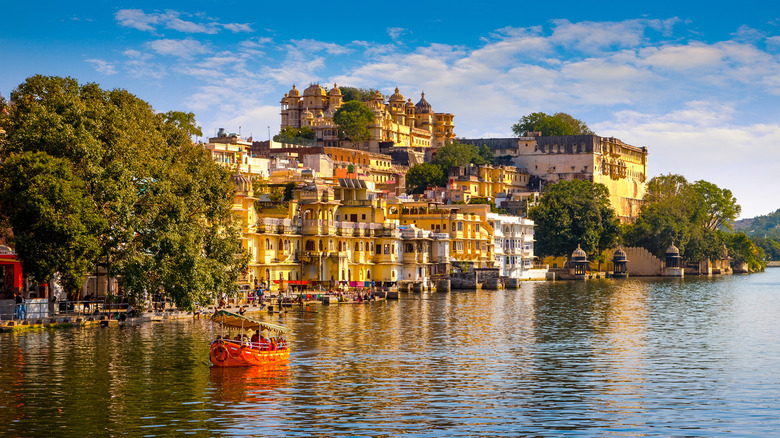 iStock.com/VladimirSklyarov
While many visitors swoon at the romantic backstory of the Taj Mahal in Agra, the most romantic destination in India might be Udaipur in the state of Rajasthan. It's earned the nickname "the Venice of the East" because it's built along five major lakes. Historic towers, palaces, temples and forts line the waterfront, and visitors can even stay at the Lake Palace, a seemingly floating island hotel.
Wales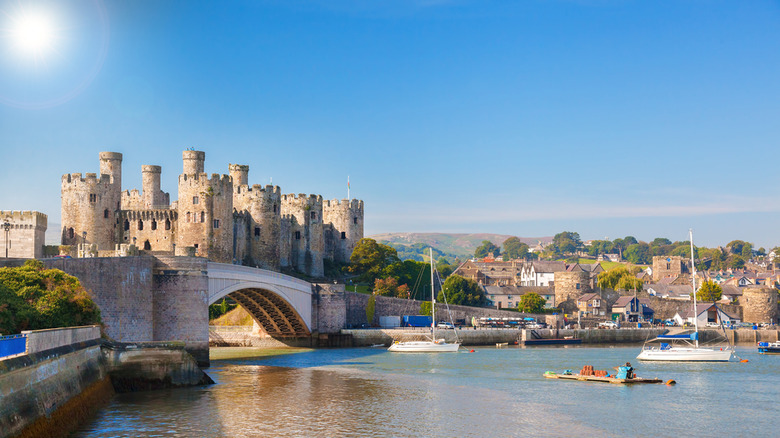 Samot/Shutterstock
Located on the west side of the island of Great Britain, Wales has one of the highest concentrations of castles in Europe along with gorgeous coastlines and national parks, and unique language and culture.
Zanzibar, Tanzania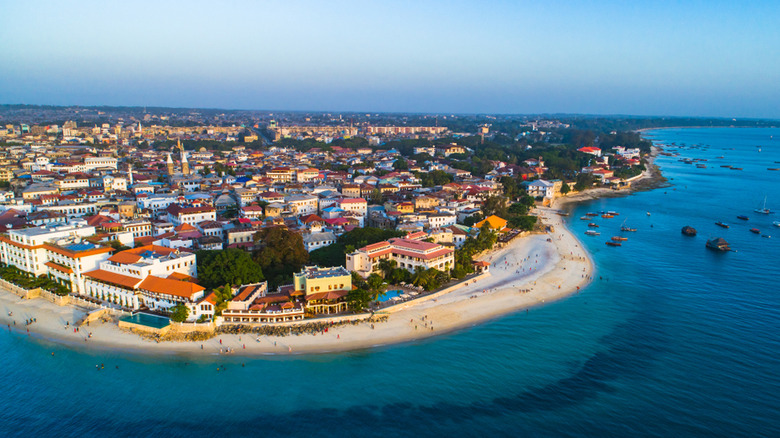 Marius Dobilas/Shutterstock
Located just a few miles from the east-central coast of Africa, Zanzibar is part of an archipelago known as the "Spice Islands." Traditional fare made with a "spicy" twist is available for those wanting to enlighten their taste buds. And when you're not enjoying great eats, try scuba diving and swimming in the Indian Ocean.
Zhangjiajie National Forest Park, China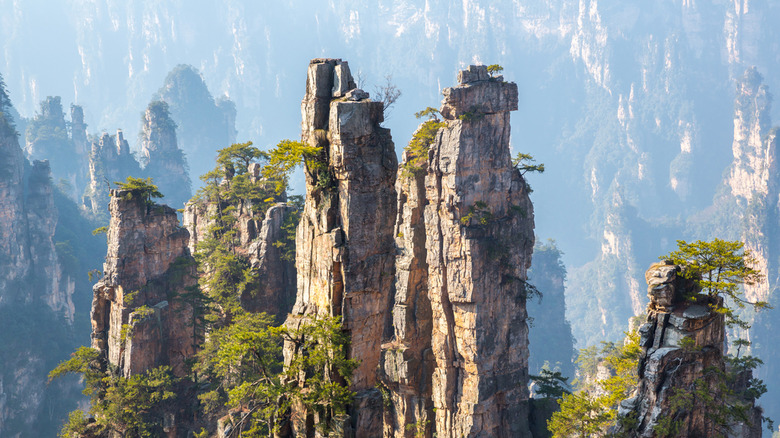 vichie81/Shutterstock
China's Zhangjiajie National Forest Park is a location that resembles something straight from your favorite sci-fi movie and was the inspiration for "Avatar." The most fascinating feature of the park is the thousands of rock pillars. Tourists can take the world's tallest outdoor elevator or cross the world's highest and longest glass-bottom bridge to experience the pillars from above.
Zimbabwe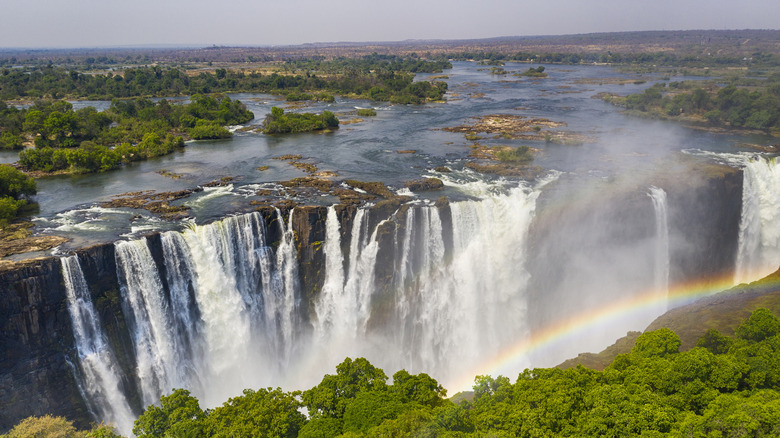 iStock.com/guenterguni
Zimbabwe is one of the best countries in Africa for safaris. Tourists also enjoy all kinds of other thrilling experiences — from bungee jumping to exhilarating helicopter rides. You can also canoe the Mana Pools Trail or raft down the Zambezi River. The thrilling adventure that is Zimbabwe makes it just one of the 50 places you should visit before you turn 50.