Look For This Perk When Booking Your Hotel To Stay On Budget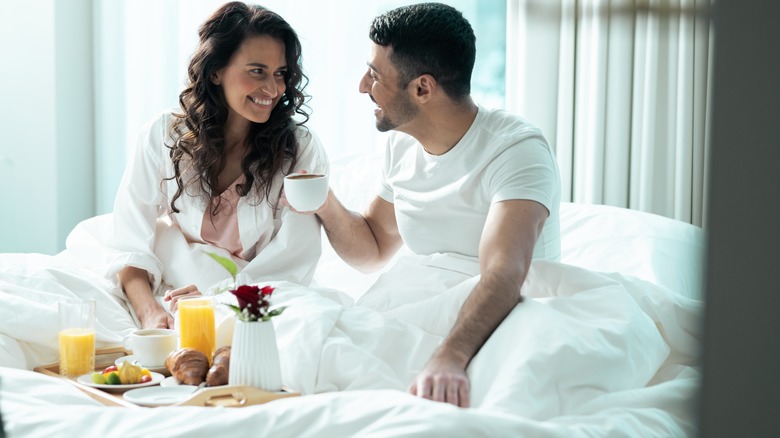 Stock Unit/Shutterstock
When booking your vacation accommodations, you might be considering a whole host of amenities to help make your choice. Is it close to the airport or train station? Or better yet, is it in the city center? What about access to public transportation? Does the hotel have great ratings? Does it offer free WiFi or internet connections? Can you use your loyalty points from your credit card to pay for it? These are all great bullet points to consider, but more and more, travelers are considering another perk built into the cost of the hotel when booking: free breakfast.
More and more travelers are booking accommodations based on the availability of a complimentary breakfast. Whether continental or hot buffet, this budget-friendly perk seems to be top of mind for many vacationers. Hilton Hotels conducted a survey of 2,000 people and found that breakfast was the number-one service respondents looked for when booking, outranking free parking for WiFi, per Travel Weekly. Best Western conducted a similar survey of 1.5 million guests, and according to their VP for brand management Ron Pohl, the brand "found that breakfast plays a significant role with guest satisfaction, as well as their choice of hotels and brands," per The New York Times.
Free breakfasts are convenient and economical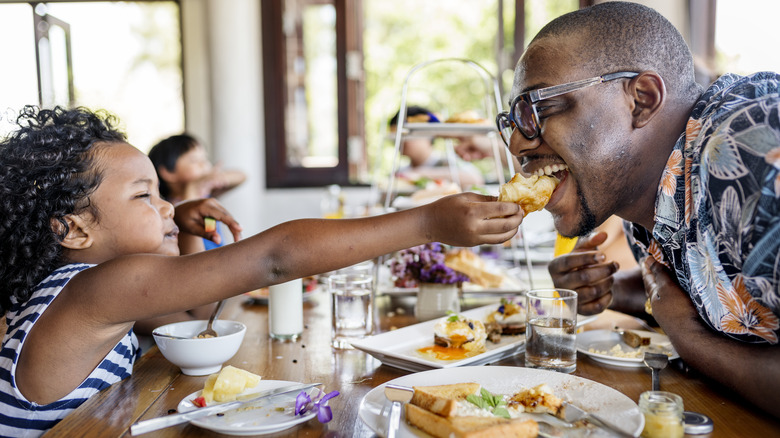 Rawpixel/Getty Images
Whether you're staying in a hotel, a hostel, or an Airbnb, free breakfast is one of the major perks to consider insisting on. Sometimes, a continental breakfast is on offer, which typically includes cereal, toast, juice, and coffee. Other times, a hot buffet of eggs, sausages, bagels, yogurt, and more is available. In either case, options may be hearty or light, reducing the morning stress of finding a place to eat breakfast. "It keeps you on property — you don't have to go out to a Starbucks or a McDonald's. That's so convenient, it plays a huge role," vice president at STR Global Jan Freitag told CNN. He added that you can probably slip a few to-go items, like pre-packaged sandwiches, boiled eggs, or fruit, into your bag to avoid restaurant breaks. "A lot of the items on the menu are so that you can actually take them with you on the road for a snack for late morning or lunch."
On top of the convenience, they're economical. Breakfast included is something even travel agents often insist on to help spend less on food. Jennifer Walker, owner of Jennifer Walker Travel, told Travel Weekly, "I always ask for breakfast to be included when I'm creating a quote or reservation for my clients because I know it is a value-add, even if the client hasn't thought to ask for it. And I'll often recommend hotels which do include breakfast over hotels which do not."