Protect Your Passport When Traveling With An Old DVD Case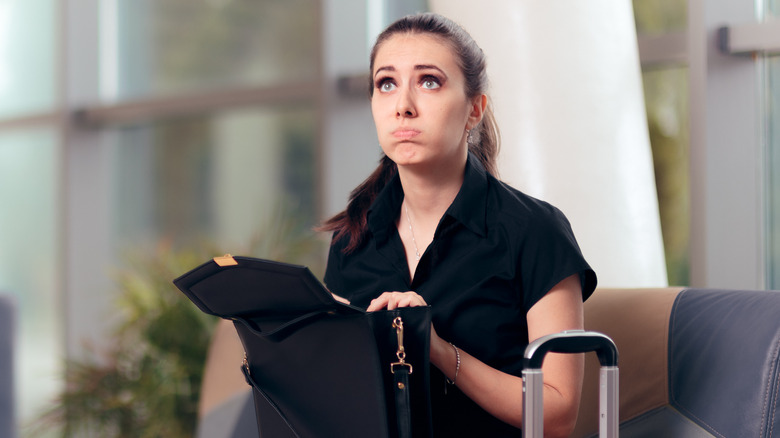 Nicoletaionescu/Getty Images
The modern world plays host to a seemingly endless string of streaming services. Whether your household is devoted to Netflix, Amazon Prime Video, Paramount Plus, Disney Plus, or a service in between, accessing customized entertainment is easier than ever. With the convenience of streaming services, it's no wonder that the vast DVD collections so many people once loved have taken a backseat.
The team at Forbes reported that Americans average more than 13 hours a day using digital media, and around 78% of U.S. households subscribe to one or more streaming service. While the numbers certainly point to streaming being king, this doesn't necessarily mean that DVD collections are suddenly useless.
For many people, DVD collections are just stored away in totes and boxes collecting dust. Some owners don't know whether to sell old DVDs, keep them for nostalgia's sake, or hang on to them just in case. The good news is, there's another option out there if you're looking for ways to upcycle your DVDs.
Instead of letting those DVDs just sit around and collect dust, consider giving them new life as a useful travel accessory: DVD cases can easily be repurposed as protective traveling carriers for passports. They're lightweight, easy to pack, and readily available at no cost.
A simple and safe option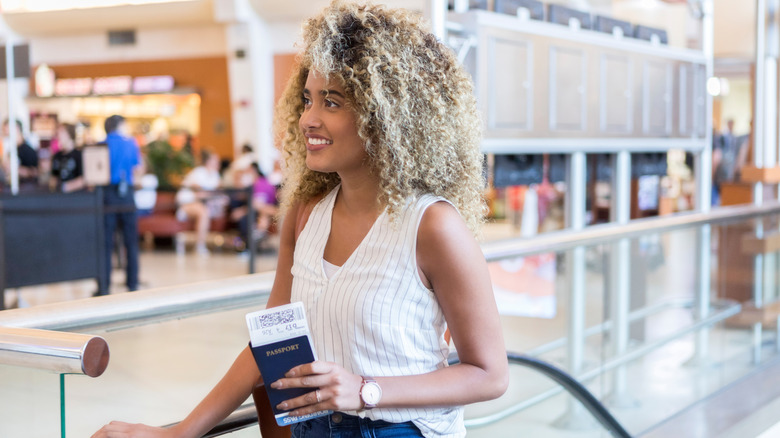 Sdi Productions/Getty Images
When you're traveling abroad, your passport is your ticket to crossing borders. Without it, you're extremely limited on where and how you can spend time exploring. Unfortunately, the power of your passport and the personal information it contains also make it a prime target for theft.
Passport theft has become so prevalent that Interpol created a database in 2002 dedicated to tracking missing passports worldwide. As more passports are issued each year, tracking them efficiently becomes more vital. The U.S. Department of State's Bureau of Consular Affairs reported nearly 22 million U.S. passports being issued in 2022. That's nearly 22 million opportunities for passports to be lost or stolen while adventurers are exploring new places.
Travelers frequently look into protective travel pouches for their passports. In reality, these can be easy to spot by well-versed thieves abroad. Using an old DVD case, however, is budget-friendly, highly-effective, and an unexpected place for thieves to look.
The dimensions of a standard U.S. passport measure 5 inches long by 3.5 inches wide when closed, while a traditional DVD case measures 7.48 inches long by 5.31 inches wide, making a DVD case the perfect fit for a passport to be safely tucked away inside.
An alternative to hotel safes and traditional carriers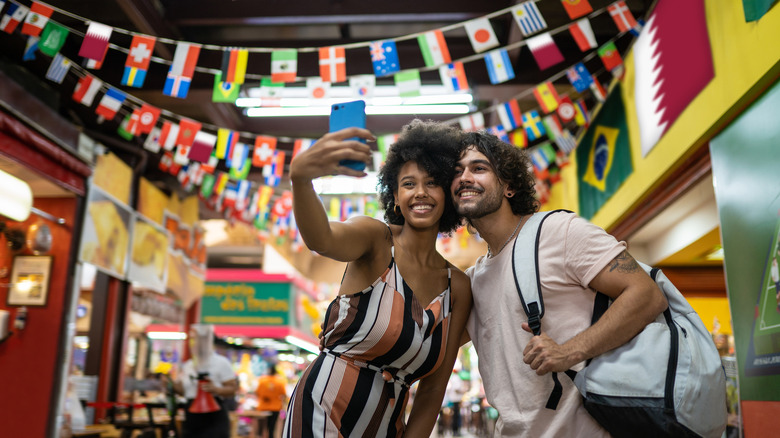 Mesquitafms/Getty Images
Ideally, if you leave your passport at your hotel, there will be a safe you can store it in. However, if your hotel doesn't have a safe, or you have to store your passport somewhere else, hiding it in a DVD case can be an effective and smart alternative.
It's also a helpful option when you're carrying your passport around with you somewhere new. It's small enough to fit in a purse or backpack and durable enough to protect the document along the way. A DVD case will also be advertising a film and not look like an item that's carrying your travel documents. This will make it a less interesting item for those who might be on the lookout for passport pickpocketing opportunities.
Another benefit to using this method are the inner clips that some DVD cases include. They work just as well for keeping your passport from moving around in transit as they originally did for holding a DVD in place. This is a simple method for protecting your passport while also enjoying the satisfaction of knowing your DVD collection can still be exceptionally useful.