The Cure For Remote Work Loneliness? A Coworking Road Trip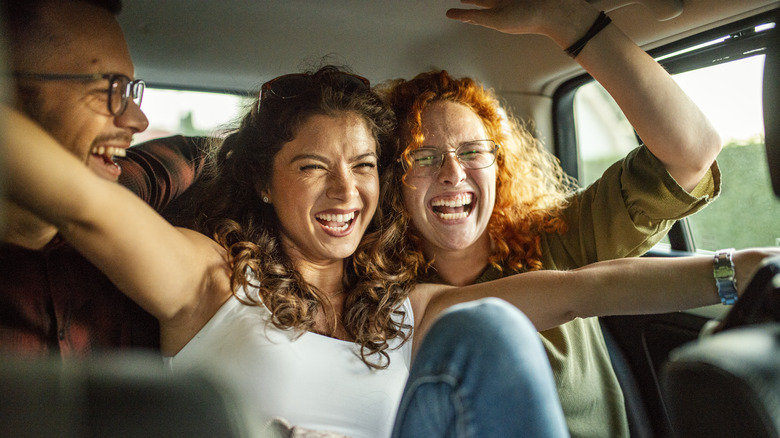 Martinns/Getty Images
Newsflash: Americans love working remotely. According to a survey from Zippia, 68% of Americans would like to work remotely full-time. And lucky for them, the move toward working remotely looks set to continue. Experts predict that over 36 million Americans will be working remotely by 2025.
So if Americans love remote work so much, why are we talking about loneliness? Because the same survey found that 50% of Americans who work from home feel lonely at least once a week. Another issue with remote work is that it's really difficult to unplug at the end of the day. If you work from home, your laptop glares at you all day every day, beckoning you to do just a little more. But there's a solution to this: a coworking road trip where you can thrive and jive with a bunch of people who understand exactly how you're feeling and what you need.
The benefits of a coworking road trip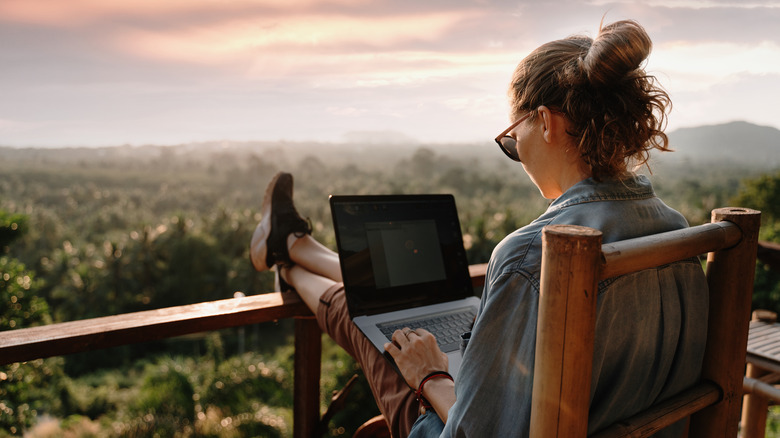 Olesya Kuznetsova/Shutterstock
Instead of jetting off to sit with your laptop in a more picturesque location, a coworking road trip allows you to take the show on the road. One of the best things about this is that you're in an ever-changing environment, which doesn't allow for boredom and can help spark your creativity. Yes, a road trip can help you work better.
Moving to new places every few days also helps keep you motivated as you only have a limited time to explore each destination. You know that you need to smash out your work before you can explore a stunning beach you've never been to before or discover the lively streets of a new city. Being with other people is another huge benefit. While many digital nomads dream of hopping from one place to another every few weeks, the shine usually wears off quite quickly and loneliness sets in.
Giulia Verdinelli, the co-founder of Remote 9, a company that organizes coworking road trips, spoke to Euronews about longing for connections with people as being the impetus for starting the company. She also said that lengthy journeys provided an opportunity for travelers to have heart-to-hearts and really get to know each other. With a coworking road trip, you get to live your dream of seeing new places without feeling isolated.
How to organize a trip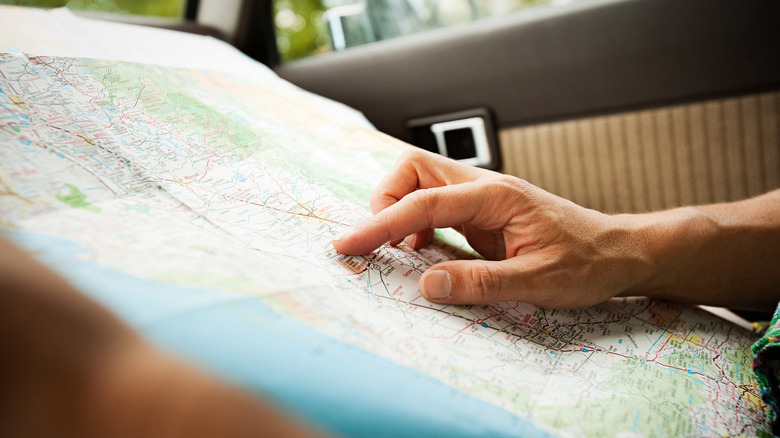 Image Source/Getty Images
The best way to put together a coworking road trip is to let someone else do it for you. Remote 9 is one company that offers this, but there are others, like Coworking Safari, which organizes trips in Africa. There are a ton of benefits to going the organized route. The company will make sure that you stay in accommodations suitable for work, with good Wi-Fi, and they'll gather a diverse bunch of people for you to travel with.
Giulia Verdinelli told Euronews about planning a 17-day coworking road trip to Sicily and the challenges that came with it: taking along extra routers, needing an Italian speaker on speed dial, and having several backup plans for when things went wrong. However, a lot went right with the trip, and more are planned in diverse locations including Iceland, Japan, and Croatia. Planning for all eventualities is tricky and could take the fun out of your trip, so let someone else do it for you.
Digital nomads who took a trip with Remote 9 have fantastic things to say about their workations. Comments on an Instagram post from Remote 9 include: "So ready for the next adventure!!" and "Miss you all so much already!" If you're feeling a little lonely in your remote working life, try a coworking road trip and join in the fun.