Don't Miss The Idyllic Greek Island That's A Local Secret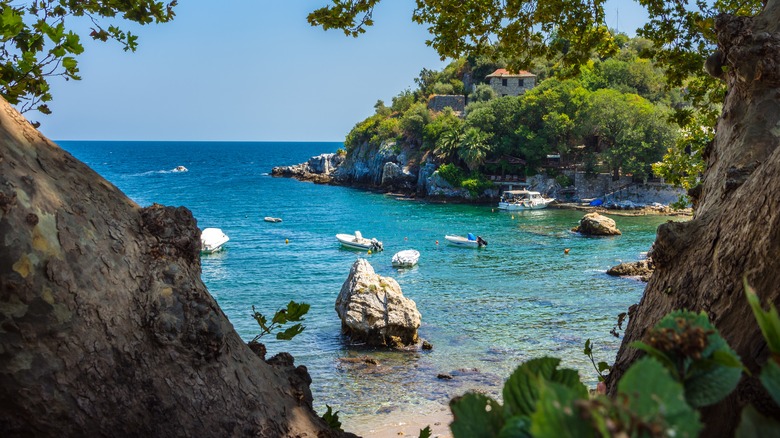 Georgios Tsichlis/Shutterstock
If you're hoping to get away and relax somewhere while enjoying beautiful views, look no further than the gorgeous Mediterranean country of Greece. Many people travel to Greece every year to enjoy the stunning beaches filled with clear, blue water and surrounded by charming villages. Most travelers will make their way to Athens, which is not only the largest city in Greece, but one of the oldest in the world, making it a tourist hotspot for lovers of history and culture.
But if crowded places aren't your thing, we've found a picturesque Greek island appreciated primarily by the locals. There, you can enjoy wondrous scenery without hearing the chitter-chatter of hundreds of tourists nearby. We understand a vacation should feel like a vacation, but that may seem impossible if you're unable to get a moment of silence to yourself. Let's get you some. 
The secret island destination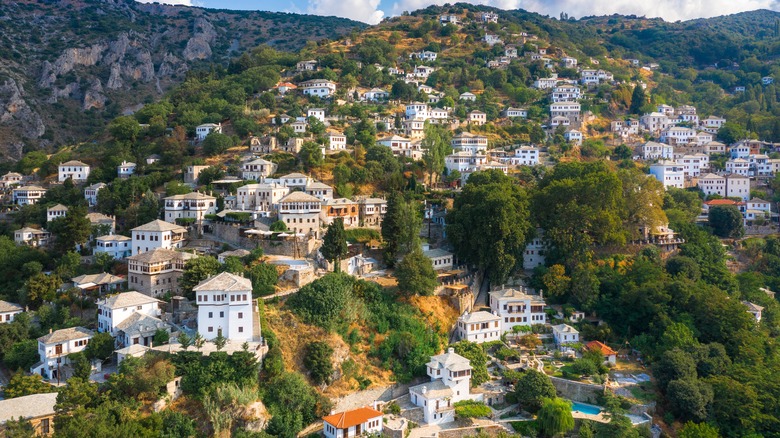 Georgios Tsichlis/Shutterstock
Travelers ready for a moment of silence and pure bliss should head over to the Greek island known as Pelion, per The Planet D. You can find it north of Athens on the Pelion Peninsula, which is a four to five drive from Athens. In order to reach your destination, it's advised to rent a car there — an affordable travel option that offers a beautiful view of the mountains. As you arrive, you'll notice that this island sits on the Aegean Sea and is surrounded by beautiful villages, such as Tsagarada, Makrinitsa, and Milies.
Although this is an island mostly known by locals and Eastern Europeans, there are still plenty of exciting activities available for tourists. For example, you can hike through the mountains and walk through the olive gardens and farmland. Or you can start your day by joining a yoga class in Tsagarada, which overlooks the bay. If this sounds like an amazing place to visit, there are several other activities to add to your itinerary.
The activities you can't miss out on
If you love sea creatures and swimming in the ocean, then you've got to scuba dive while visiting Pelion, according to Greeka. There are a couple of diving centers available that offer diving boat trips around the Pagasetic Gulf, the Aegean side of Pelion, and the northern coasts of Evia island. There, you'll come across shipwrecks, reefs, and sea caves. If you'd like to stay above water, you can take a sailing trip around the magnificent Greek sea, or learn how to do it yourself by taking a few classes.
An activity you may have not expected to also be available on the island is horseback riding. There are a few horseback riding centers, such as IFOM, which offer different types of routes. For example, you can ride for one hour on a specific route that will take you by the mountain or sea. Don't be worried if you're inexperienced, as their program is mostly meant for beginners.