The 20 Most Popular Bucket List Activities To Do Around The World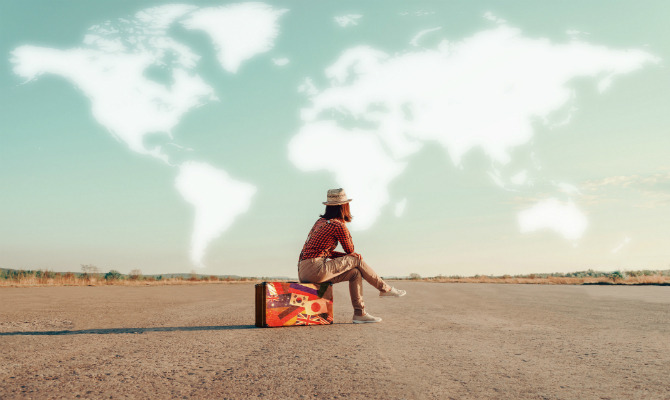 Shutterstock
Quitting a job and traveling around the world, checking off one bucket list destination each month, sounds more like a movie script than a realistic plan. It often takes years between visits to places a person has dreamed of for a long time, as many explorers need to save money and plan accordingly.
People are willing to spend up to $12,888 on their bucket list on average, new research has revealed. But with the cost of completing the "top 10 bucket list activities" is coming in at a whopping $23,866, at an average cost per activity of $2,387. That would only be enough to complete five trips.
For places on Earth you should add seeing to your bucket list, click here
Going on safari ($7,217) and walking the Great Wall of China ($1,468) both appeared in the Top 5. Taking an American road trip (average cost: $4,337) is in the Top 10.
For the 20 American road trips to take before you die, click here
Everybody has a list of adventures he or she wants to embark on, but many people probably don't take the time to work out the finances. TotallyMoney.com, a site for credit card comparison, has created a bucket list calculator to help with that.
The tool calculates the total cost of users' individual bucket lists, before presenting them with the percentage of their salary they will need to save in order to achieve their dreams, based on whether they have two, five or ten years to stockpile funds.
For the craziest adventures to check off before you die, click here
The thrifty and frugal, however, can start working towards completing their dreams right now by choosing one of the three free activities on the list. Starring as an extra in a movie, writing a novel and running a marathon can all be completed without costing a penny.
One of the most difficult tasks is deciding where to go because many landmarks are not as well-known as the Eiffel Tower in Paris or the Colosseum in Rome.

View Interactive Version (via TotallyMoney.com).
More readings: 
Unforgettable Bucket List Trips You Can Do on a Budget
Most Colorful Places in the World