Epic Descents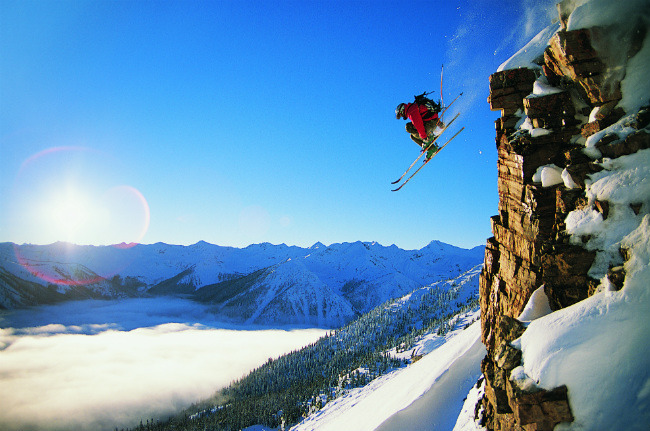 Digital Vision/Thinkstock
It doesn't take much to get high in California's Sierra Nevada. The range is home to 10 peaks taller than 14,000 feet, and there are more than 100 peaks higher than 13,000 feet. That, combined with blue skies, epic terrain and a deep snowpack, makes the Sierra a prime destination for backcountry skiing and snowboarding.
At 14,495 feet Mount Whitney is not only the tallest peak in the Sierra Nevada, but also the highest peak in the contiguous U.S. From thetrailhead, skiers head up the mountaineers' route, which heads straight to the summit before descending 6,191 feet.
Rising from the Owens Valley to 13,652 feet, Mount Tom is a prominent Sierra Nevada peak. The two main canyons are dream-worthy ski terrain and a ride to the valley floor can total more than 8,000 vertical feet.
The north-facing headwall couloirs on Mount Morgan South, 13,748 feet, are famed for holding champagne powder. The peak sits on the eastern edge of Rock Creek Canyon and is a sought-after summit for backcountry skiers and boarders.
Bloody Mountain looms over California's most popular ski-town, Mammoth Lakes. The 12,544-foot summit is high, but it is the mountain's main couloir that summons skiers. Bloody Couloir is not only aesthetic, but also sustains a steep pitch.
Mount Ritter is the darling of the Sierra skyline. At 13,157 feet, it's the highest peak in its namesake range and one of the most recognizable peaks in the Sierra, but it's no easy feat. A summit bid requires at least two days in mid-winter.
The variety of couloirs and bowls on Mount Dana, 13,053 feet,are the most popular spring destination in the range. When Tioga Road is open, the ascent is short and, with a car shuttle, the descents can total more than 4,000 feet.
Matterhorn Peak,12,264 feet, is a quintessential Sierra summit. Its east couloir lures skiers to the summit. Matterhorn is the tallest peak in the jagged Sawtooth Range, which borders Yosemite National Park.