Climbers Shatter The Nose Speed Record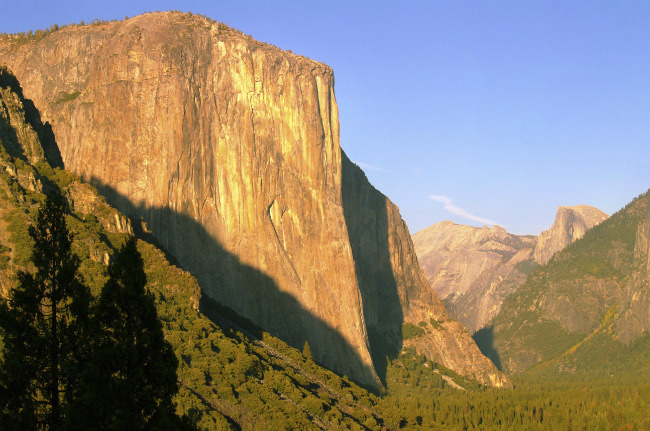 iStockphoto/Thinkstock
He's done it again. Fresh off his superhuman Triple Crown record, Alex Honnold set a new speed record of El Capitan's Nose route Sunday, tag-teaming the 2,900-foot big wall with Hans Florine in 2:23:51. The two beat the old record—set in November 2010 by Dean Potter and Sean Leary—by nearly 13 minutes.
This is the latest chapter in an ongoing battle to race up the 2,900-foot (VI 5.9 A2) face. Florine, now 48 (today's his birthday), has held that record eight different times over the past 22 years—during which time the record has come down by more than five hours—only to have other climbers best it. This was Florine and Honnold's second attempt on the record, not counting a few "warm-up" runs in the days leading up to yesterday's successful climb.
The rules for the record are that the clock starts when the lead climber leaves the ground on the Nose's first pitch, and doesn't stop until the second climber tags the summit tree anchor. It's dramatic and dangerous, with climbers paying out tons of slack and using minimal protection in an all-out sprint to the top of one the country's most perfect rock faces. As such, a sizeable audience gathered to see Honnold and Florine climb into the record books.
Last week, amid a brutal set of laps on The Nose, Honnold posted to his Facebook, "As much as I love El Cap, I'm starting to fantasize about climbing smaller rocks. Can't wait to boulder! So much less work..." And, now that he's broken most of Yosemite's records this season, it could be a while before we hear any big news from Honnold. We're not counting on it, though.
Click here to read David Roberts' brand-new Q+A with Honnold for The Active Times.