America's Most Endangered River Is...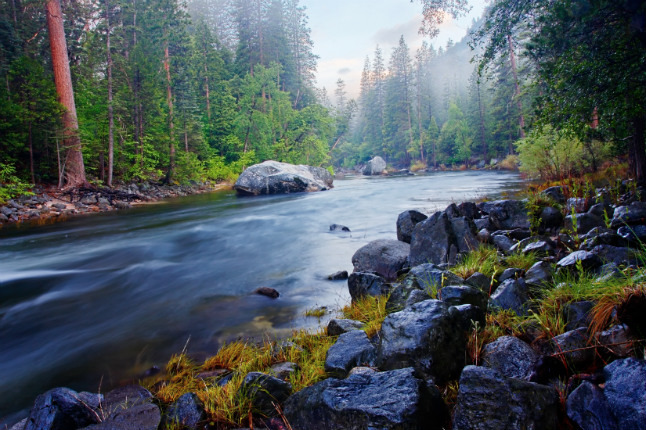 Shutterstock
American Rivers just released its annual list of America's 10 most endangered rivers, and, this year, the Colorado River was declared to be in the worst shape. When you consider the vast, arid territories The Mighty Colorado flows through and all the demands placed upon it, it's no wonder.
The river spans seven western states before flowing down into Mexico and, eventually, petering out. It is home to four federally listed endangered fish species, and supports a quarter-million jobs. Each year, millions flock to it to fish, hike, boat, or watch the rapids rush through the awe-inspiring Grand Canyon, producing $26 billion dollars in recreational economy. From chilly Denver to sunny Los Angeles, 36 million people drink from it, and its resources irrigate 15% of America's crops.
Its currents have been so heavily diverted through aqueducts, tunnels, canals, pipelines, turbines, dams and massive reservoirs, that by the time its snaking currents make the 1,450-mile journey from the Rocky Mountains into the Sea of Cortez, it's barely a trickle.
If current trends continue, scientists predict that by 2050 its flow will be reduced by up to 30 percent.
The Colorado River is a powerful example of the connectedness between humans and our natural resources, and it's only one of many dried out, polluted, over-exploited and, in some cases, purposely flooded rivers in America.
The second most-endangered river is the Flint River in Georgia, threatened by outdated water management structures, which, in combination with urbanization and high water demand, strain a limited supply. Since 1975, low flow rates in parts of the river have been reduced by 70%, threatening not only the local ecosystems—which are home to endangered fish and mussel populations—but also property values and recreational incomes.
Located on the Edwards Plateau in Texas, the San Saba River is 2013's third most endangered river. Here, too, outdated water management systems have choked off the clear waters rolling through west-central Texas' scenic limestone bluffs. Through unregulated irrigation pumping, local aqua-resources for farmers, ranchers and citizens are being diverted into reservoirs, where up to 30% is lost due to evaporation or leaks.
As our population grows, so do the many resources we require. Striking a sustainable balance between our consumption, industrial, recreational, and agricultural needs isn't easy. But we can show support to environmental agencies like American Rivers by asking Congress to fund pivotal programs that can update technologies to make the small differences that, over time, add up to big change.
For the full list of 10 most endangered rivers in America, click here.