The 21 Most Romantic Fall Date Ideas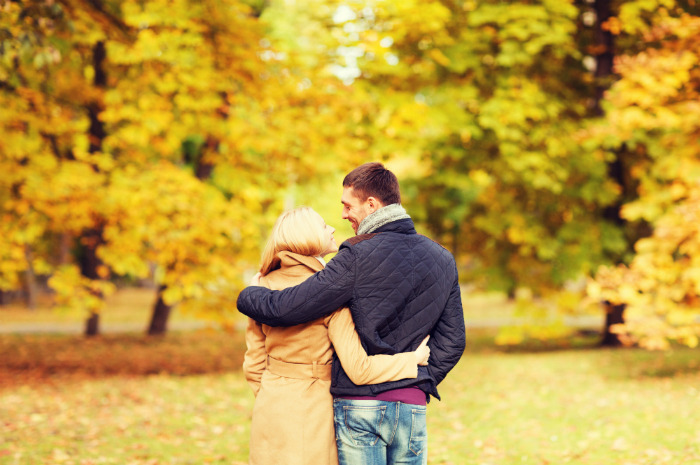 Shutterstock
Something in the clean fresh air smells like romance. Whether it's the bright leaves, pumpkin scent everywhere, sweater-perfect weather and cracking bonfires, but the fall season is synonymous with falling in love.[slideshow:90048]
Winter is usually for ski adventures, summer is for relaxing on the beach, spring is for outdoor activities, and fall is the time to be romantic. Fall is also seen as a new beginning, which is always exciting.
The season is ideal for new relationships with so many unique and budget-friendly ideas, as well as for couples who have been together for years and are looking for entertaining ways to reconnect.
September through November is one of the most scenic times to be outside. Make the most of it by going on a hot air balloon ride or exploring nature on a bike. Mountains, forests, inspiring views and wildlife are all there for bikers to relish. 
Apple picking and pumpkin carving are fun ideas, but getting lost in a maze can be a real bonding adventure, too.
Brave people can go on a ghost hunt or to a haunted house. This may be the perfect time to see what the fear tolerance of your date is. (This could prove useful information for potential pranks later in the relationship.)