Take A Last-Minute Fall Trip To This Charming Central New York Village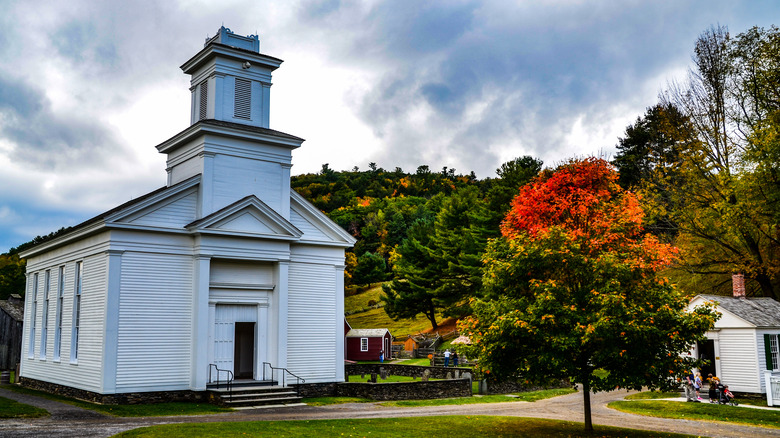 NYBULL/Shutterstock
The world might have already started decorating with tinsel and playing Mariah Carey Christmas tunes, but hold your horses; fall isn't over quite yet. With still some time left to catch colorful foliage and enjoy the season of pumpkin spice, it's not too late to plan a last-minute fall getaway. One of the best regions in the U.S. to enjoy the autumn season is the Northeast, and central New York is a great area to plan for a quick getaway.
Cooperstown is a small charming town in central New York that's great to visit any season, but is especially appealing in the fall. Closely situated to some stunning state parks and filled with fun activities from historical museums to mom-and-pop eateries, Cooperstown is ideal for anyone who loves that small town charm. Many associate fall with the spooky scary vibes of Halloween, and Cooperstown just so happens to be home to The Otesaga Hotel — it's one of the most haunted hotels in the country. If you are still looking to get your last-minute autumnal fix, a visit to this historical upstate New York town will certainly do the trick.
What to do in Cooperstown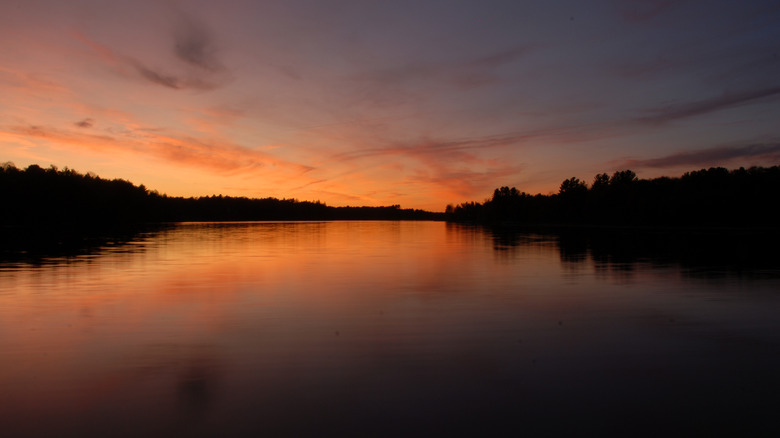 Jim Schlett/Getty Images
Cooperstown is small and, therefore, ideal for just a short weekend getaway. The most popular attraction in town is the National Baseball Hall of Fame and Museum, where fans of the American sport can spend an afternoon learning about its history. Fenimore Art Museum is dedicated to American art, highlighting the history and culture of the varied people who are part of the American story. It is another iconic museum in Cooperstown that is well worth checking out.
If you're looking to imbibe in a libation or two, you've come to the right place. Cooperstown is home to Brewery Ommegang, home of one of the most popular Witte beers on the market, Ommegang Witte. Red Shed Brewery is another great brewery in the area to check out, with offerings like a Red Shed Chocolate Waffle Cone imperial stout and a Barn Swallow Vienna lager. Council Rock Brewery is yet another must-visit for any beer lovers, and it's highly recommended to sip your beer while noshing on their baked bacon mac and cheese.
You simply can't properly enjoy a small town without stopping by the local diner, and luckily, Cooperstown Diner is a delectable delight and a locals' favorite for breakfast and lunch. For a more refined meal, head to Mel's at 22, a classic American eatery serving up steaks, seafood, and vegetarian options like Nashville hot cauliflower.
Even if you decide to simply kick back and relax, Cooperstown is ideal for that too. Conveniently situated on beautiful Otsego Lake, the natural beauty of this small New York town is guaranteed to help you fulfill your fall vacation desires.