Why You Don't Need A Large Budget To Have The Vacation Of Your Dreams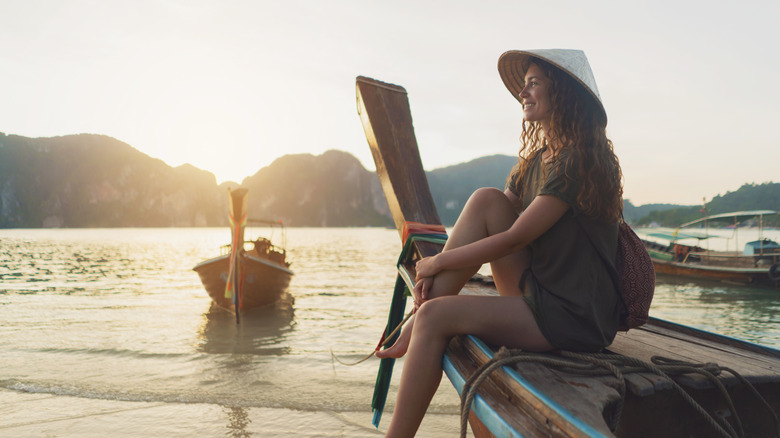 Srdjanpav/Getty Images
Gone are the days when globetrotting was exclusively for the wealthy elite. The evolution of travel has democratized the joy of exploring new horizons, making it accessible to many more people. The meteoric rise of budget travel is proof that wanderlust is universal, and with the right strategies, your dream vacation doesn't have to remain a mere dream.
Everyone fantasizes about sunrises in a new land or the thrill of mingling in an unfamiliar culture. This collective desire has paved the way for innovative, budget-friendly travel options. Finally, the travel industry is responding with more inclusive options. Brands like Contiki, Intrepid, Travelzoo, and many others offer organized and affordable itineraries for destinations all around the world (even Antarctica!). Prices start at just a few hundred dollars but can go up to thousands depending on the destination, trip length, and program. Check for sales and last-minute deals, which are regularly available. 
The internet is a budget traveler's best friend. From backpacking across Europe on a shoestring budget to finding hidden gems in Southeast Asia, these blogs offer tried and tested advice, real-life experiences, and a treasure trove of cost-saving tips. A quick online search can yield insights that would have previously required a professional travel agent — all pro bono.
Deals, discounts, and authentic stays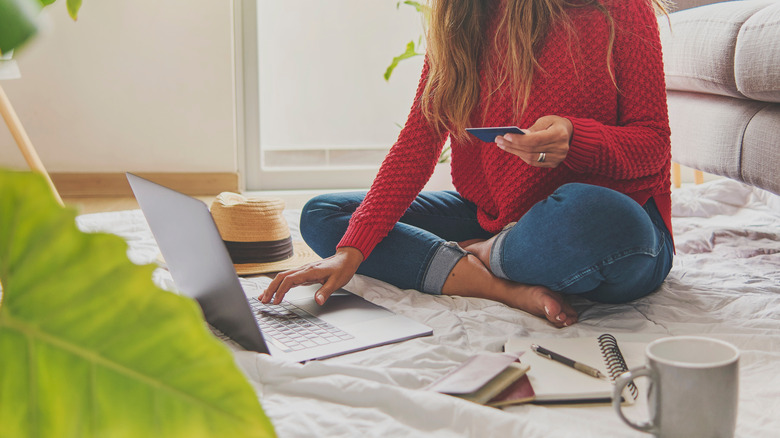 rjankovsky/Shutterstock
Platforms like Groupon offer incredible travel deals that can sometimes make luxury resorts or exotic destinations more affordable. A 10-day Thailand guided tour with transportation, food, and flights included for $1000? Yes, please! And many, many more deals are available, ranging from one-day tours for less than $100 to full-fledged trips to international destinations. Bonus point: If you sign up for Groupon newsletter emails, you can get extra discounts. 
As far as accommodation goes, gone are the days when hotels were the sole option. Airbnb revolutionized the way we stay during our travels. From renting a room to getting an entire house, Airbnb options are sometimes cheaper and offer a way to feel like you're really living where you're visiting. This adds layers of experiences to your travels that a hotel stay might not provide. If you plan to stay somewhere longer, say, over a month, consider renting an apartment for a short-term lease.
When booking your flights, tours, or stays, be financially strategic. If you have an Amex or another credit card with travel-related perks, take full advantage. Collect bonus points, get discounts, and use the offers available. When you get to the checkout window, see if it's possible to pay in increments instead of in full. Sometimes, this option comes at no additional interest. That may help you budget your travels and spread out your payments instead of bearing the brunt of a lump sum. 
Experience over expense, travel over tourism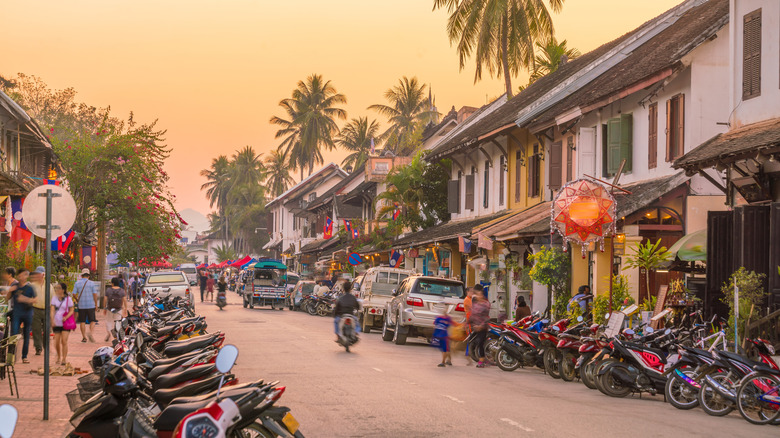 f11photo/Shutterstock
One of the keys to budget travel is being flexible with your plans. If you can travel during off-peak seasons, you can often find cheaper flights and accommodations. This can also help you avoid crowds at some of the most popular tourist spots. Similarly, being open to multiple destinations and choosing based on the best deals available can significantly cut costs. This might mean choosing Portugal over Spain, Cuba over Turks and Caicos, or Croatia over Greece. A destination can always be saved for later and have its moment to be a part of your life.
Keep in mind budget travel isn't just about saving money; it's about the adventure. Local buses, street food, homestays — they provide a genuine feel of a place, often more than a luxury resort can offer. Embracing the local way of life not only saves money but also provides a richer, more memorable experience. This type of immersion will allow you to be a traveler instead of a tourist — a powerful distinction. 
Travel has undergone many transformations, from the earliest nomadic pioneers to the golden age of aviation. Today, travel, in its many forms, is a universal pleasure. With the plethora of resources available, a willingness to research, and an adventurous spirit, your dream vacation is possible and probable, irrespective of your budget. Dust off that world map, mark your dream destination and start planning. The world is waiting, traveler.