The Best Budget-Friendly Southern Town To Visit For A Lakeside Vacation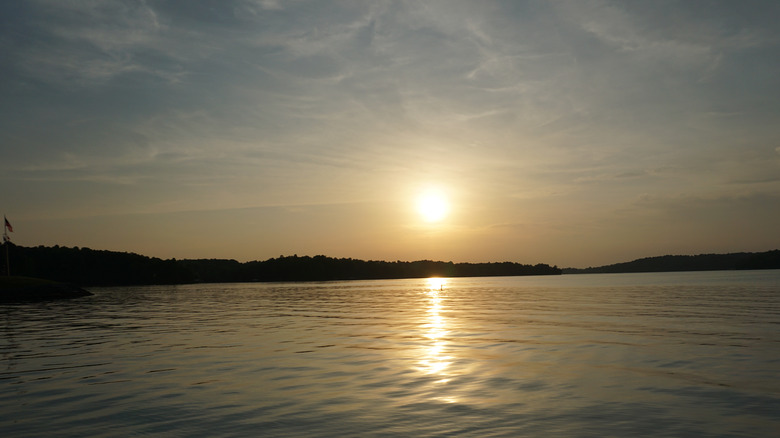 AmandaADB/Shutterstock
Dreaming of a summertime swim, boat ride, and maybe even water skiing until the perfect sunset? Or perhaps a fall trip with a crisp afternoon hike complete with a view? With dozens of major lakes, Kentucky offers fun and relaxation on and near the water year-round. And the good news is you don't have to spend a lot on your dream getaway. The state's Lake Barkley is the best budget-friendly Southern town to visit for a lakeside vacation.
Created in the mid-sixties, Lake Barkley is over 130 miles and boasts over 1,000 miles of coastline. It's Kentucky's second-largest lake. The more than 57,900-acre body of water is located in the city of Cadiz, less than a two-hour drive from Nashville. The area is home to an array of reasonably priced accommodations for travelers. Known for its fishing (which yields catfish and Kentucky bass, among other species), natural recreation centers, water parks, museums, and more, there's something to do for everyone who ventures to this scenic spot, whether in search of adventure or a respite.
Where to stay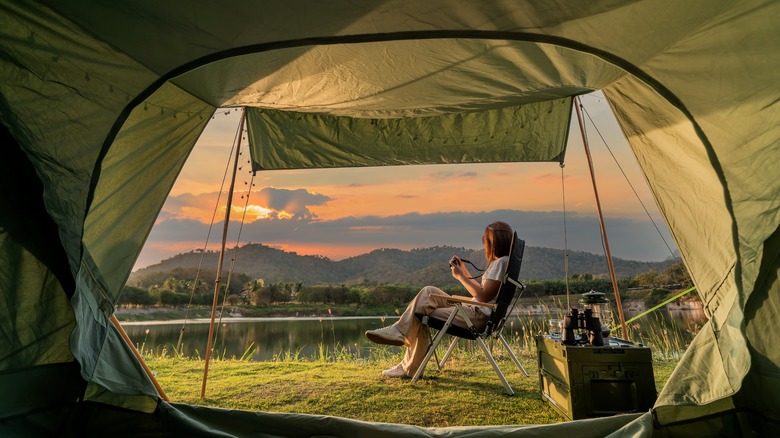 Theera Disayarat/Shutterstock
Finding reasonably priced accommodations for a trip to Lake Barkley is easy due to a plethora of options. Houseboats, hotels, motels, Bed & Breakfasts, Vrbo, and Airbnb, including cozy cottages and rustic cabins bookings, are available in the area. Resorts are another good choice, especially for families, and they don't have to break the vacation-fund bank. Many come equipped with kitchens if you want to save money with snacks and meals onsite. 
Weather permitting, camping is another budget-friendly option, with grounds including Eureka Campground, flush with wildlife and fishing opportunities, and Hurricane Creek Campground, featuring multiple sites to pitch your tent. You'll get your nature fix and keep the credit card bill down. 
Prior to booking, assess how much time you and others, if traveling with family or friends, will want to stay in your room and what amenities are must-haves. Booking in advance for popular travel times, including summer and holidays, is your best bet for comparison shopping and coming in on budget.  
What to do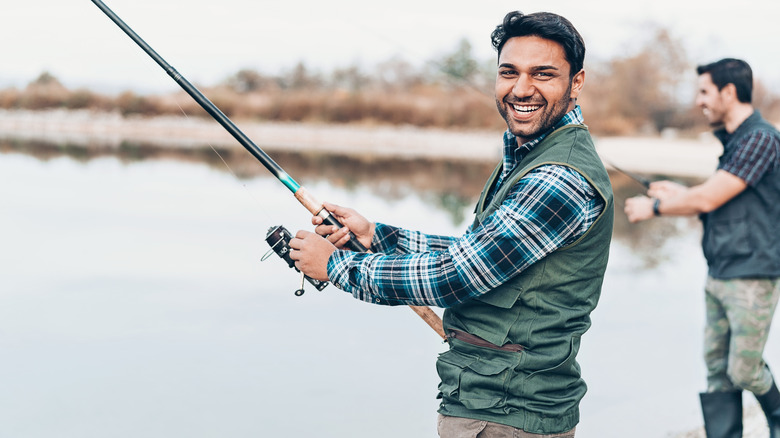 Pixelfit/Getty Images
Similar to places to stay, activities are also abundant at Lake Barkley and the surrounding area. These also don't have to cost a lot. You can stay within your vacation budget with well-chosen recreations. While lake vacations are often synonymous with summer, Lake Barkley offers things to do no matter when you visit. Fishing, boating, swimming, waterskiing, and a 22-acre waterpark make for traditional summer fun. Hiking, biking, golfing, and horseback riding during spring and fall's leaf-viewing season is a treat. 
Winter offers hunting for vintage treasures at the Cadiz antique mall and museum visits at the nearby National Quilt Museum. You can even catch some wildlife at the Woodlands Nature Center or watch the animals roam at the Elk and Bison Prairie. Sign up for monthly Lake Barkley activity updates at LakeBarkley.org. But we get it. Even with so much to do, you just might opt for a nap in an enticing outdoor hammock or snuggle up with a book in a cozy chair.