Why You Should Avoid Buying Last-Minute Travel Insurance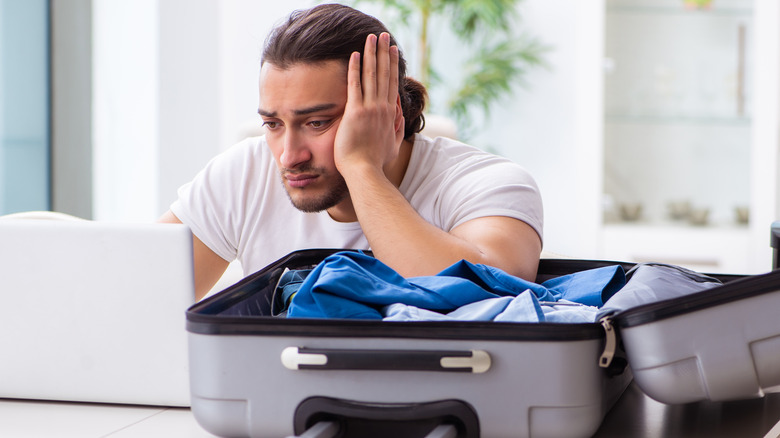 Elnur/Shutterstock
Planning a successful trip usually requires attention to detail. Whether you're excited about a voyage you've been contemplating for years or it's a quick getaway with friends, having all the pieces in place is important. When travel takes you away from home, travel insurance can provide peace of mind along the way. Travel insurance can protect you against financial and physical risks as you explore. 
Typically, plans cover everything from canceled flights and lost luggage to illness and medical emergencies too. So what happens when it slips your mind? Worry can quickly set in when you realize the one thing you left off your packing list was travel insurance. It's tempting to purchase a last-minute policy at this point but avoiding that option is advisable for many reasons.
Buying last-minute travel insurance means ending up with a policy that doesn't include some of the most important benefits. Let's say you're leaving for Europe tomorrow and suddenly realize you forgot to buy your travel insurance. While there are bound to be last-minute options out there, the reality is those plans are likely going to cover only the bare minimum.
Last-minute coverage can look appealing because it's low-cost, but that price is linked to reduced benefits too. Oftentimes, these policies cover basic emergency medical situations but don't cover trip cancelations or interruptions. Depending on where you travel, you might save money simply by paying medical costs upfront — especially in European cities where healthcare costs are significantly lower than in the U.S.
It could be a stressful dead-end search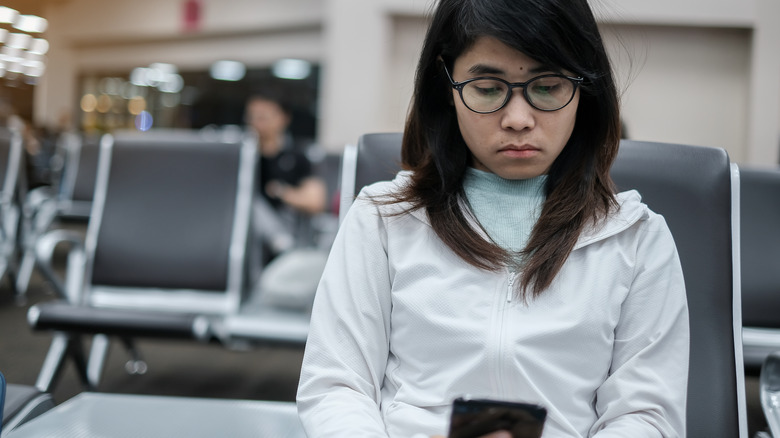 Jo Panuwat D/Shutterstock
Some travelers attempt to purchase last-minute travel insurance while they're already on their way to their destination. This could be because investing earlier simply slipped their mind. It could also be the result of new information they've learned about their destination or a newly realized potential for airline delays on the day of departure.
When you find yourself worried about adding travel insurance to your journey while you're already on the go, it's best to avoid the option altogether. This is because oftentimes, it's simply not offered within this short timeframe. Even if you do happen to find a plan, there's a good chance it won't include any type of trip cancellation coverage which is typically why these policies are searched last-minute. These would have to be purchased in advance of your travels to have coverage for pre-paid or non-refundable deposits in place.
It's also worth noting that a frantic hunt for last-minute travel insurance while you're driving to the airport or already sitting on the plane can take a lot of joy out of your travel experience. When the likelihood of landing coverage that's comprehensive and beneficial is minimal, there's no reason to add unnecessary stress. Coming to terms with the idea that you'll need to pay out of pocket in the event of the unexpected at this point can help you let go, relax, and focus on the journey ahead instead.
Last-minute policies don't account for the weather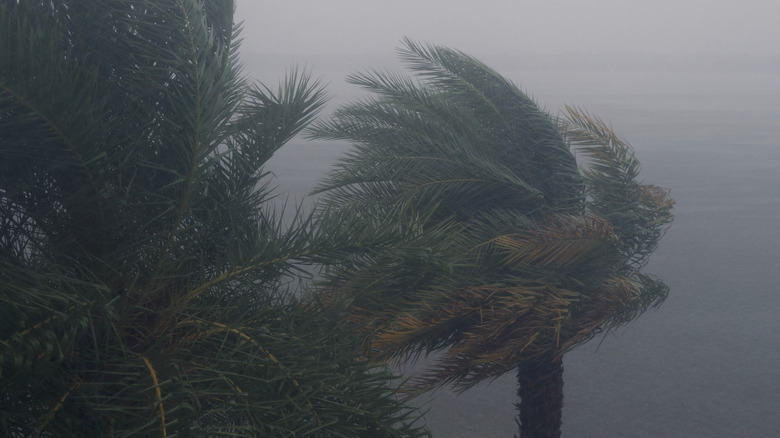 LouiesWorld1/Shutterstock
Investing in a last-minute travel insurance policy isn't a beneficial choice if you're worried about the severe weather that's brewing at your final destination. Travel insurance is specifically designed to cover unexpected events. Many times, travelers begin to search for last-minute travel insurance plans after a severe storm or hurricane has been forecast in the location to which they're traveling. This is a scenario where travel insurance could provide basic coverage, but likely won't cover losses due to a storm that's been predicted.
The National Weather Service reports an average of 10 tropical storms developing each year over the area encompassing the Caribbean Sea, Atlantic Ocean, and Gulf of Mexico. These hurricanes have the potential to reach up to 300 miles wide. If your travel plans are taking you this way during hurricane season, purchasing travel insurance well in advance of departure is highly recommended.
Investing in travel insurance as soon as you book your trip is always ideal. However, you're only human, and forgetting to purchase insurance is a real possibility. The good news is there are some options that can keep you covered over the long term.
Purchasing annual travel insurance can be a great choice for those who venture out frequently. When you don't want to be faced with the prospect of not having coverage, this is a 365-day solution. It eliminates stress around last-minute policy purchases and ensures you have the protection you need when traveling.