Diversity In The Outdoors: An Uphill Expedition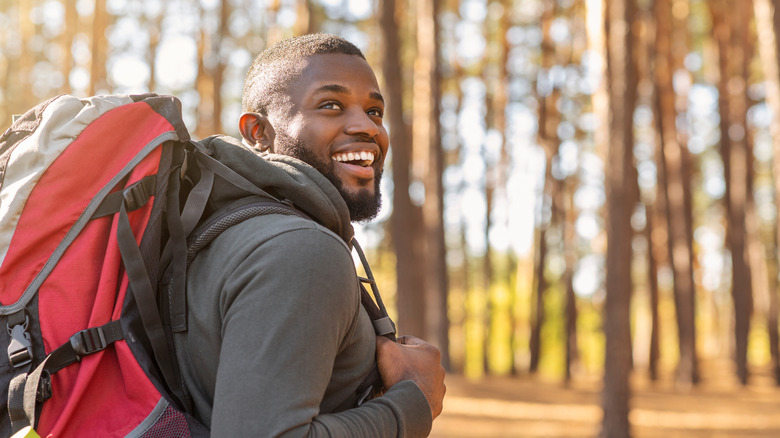 Prostock-studio/Shutterstock
Take a close look at a photo of mountaineers on Washington's Mt. Baker. What's most striking about it? That the sun is shining in Washington? That everyone's smiling, chill and exhaustion be damned? Or that there's only one white person in it? These are eight of the nine members of Expedition Denali, a National Outdoor Leadership School (NOLS)-led team of black Americans who, in June 2013, will summit 20,320-foot Denali, the highest peak in North America. The expedition is aimed at motivating children of color to get outside, get active in the outdoors and embrace our nation's wild places. And the fact that it's happening at all forces us to ask ourselves why more people of color aren't already enjoying the wilderness and participating in adventure sports.
Is it a matter of historical socioeconomics, where many of these sports were traditionally the pastime of a wealthy, privileged and often white, few? Does it have to do with where different racial groups settled? Or maybe it's a problem with the media, which only recently started prodding at that question amid a new crop of stories about colored outdoor athletes like surfer Nick Gabaldon and the Team Rwanda cyclists?
Expedition Denali will follow in the footsteps of another non-white mountaineer—Alaska native Walter Harper, the first person ever to summit Denali—on the centennial anniversary of his first ascent. The team is made up of nine black American men and women with experience that ranges from successful climbs of Aconcagua and Elbrus (Stephen Shobe) to young NOLS grads (Erica Wynn and Tyrhee Moore). During their ascent, organizations around the country, including Sierra Club and the YMCA, will lead youths on "10,000 Steps to Denali" hikes—mimicking the approximately 5-mile round-trip distance between Denali's High Camp and its summit—to commemorate and show support for the historic expedition. Hopefully they make it, and they can inspire a new generation of non-whites to love, and become stewards of, the outdoors.
So far, the team has gone on training climbs in Alaska's Chugach Range, the Waddington Range in British Columbia, the Patagonian Andes and Mt. Baker. On June 8, the team will begin its climb—into Denali's thin air and into the history books.