How To Choose The Right Train For Your Long-Distance Rail Trip In Europe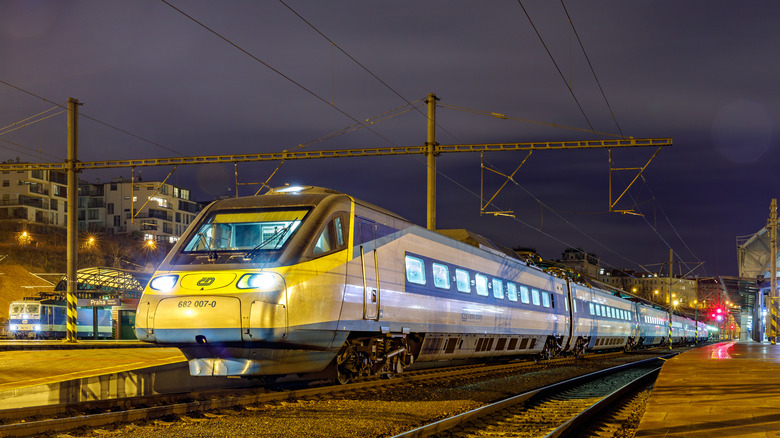 ZagAlex/Shutterstock
Want to Hercule Poirot your way across Europe on the Orient Express (without the murder part, of course)? Or perhaps you fancy heading out of Oslo in Norway's south and chugging into the Arctic Circle at Bodø, 18 hours later. Europe is full of long-distance train rides to satisfy your wanderlust. The only hurdle is choosing the best one for you.
First, decide where you want to go and begin researching the routes available. The Man in Seat 61 writes that you do not need to fly within Europe as you can get around by train, and a quick glance at a map of European train routes bears this out. Compared to the U.S., Europe's rail network is dense and extensive. The Man in Seat 61 is a great place to begin planning your long-distance rail journey across the continent. Let's say you want to go from Paris to Rome; The Man in Seat 61 gives you several options. Want to do it all in a day, with glorious Alpine views in the middle of your journey? Or perhaps you fancy spending the night in Turin, breaking up your ride with an aperitivo and some gelato. Do some research and choose what's right for you.
Consider your budget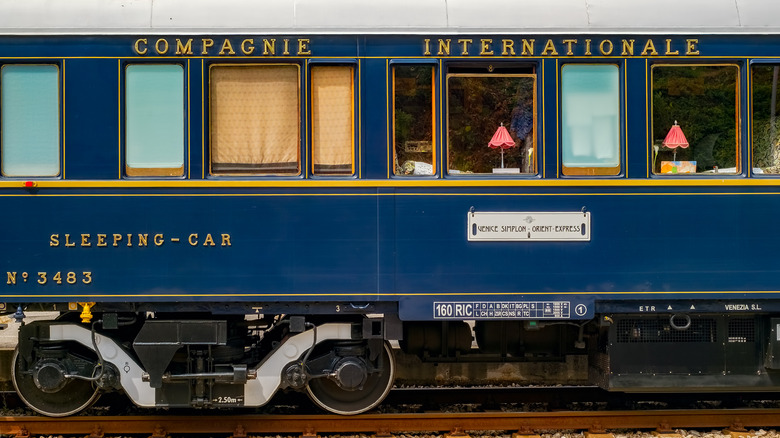 Roberto Sorin/Shutterstock
Once you've chosen your ideal route, it's time to come back down to Earth and think about how much your long-distance journey across Europe is going to cost. Let's imagine that instead of Rome, you've chosen to head to Budapest after your stay in Paris. One way to get there is by taking the Orient Express and enjoying an overnight journey in exquisite luxury. This will set you back a minimum of £3,885 (almost $5000).
If your budget isn't quite up to that, there are lots of other ways to do the journey for less. The Man in Seat 61 presents several options, including a Paris–Vienna night train. The whole journey from Paris to Budapest can be done for under €50 with a bit of forward planning, or for around €200 in a single-berth sleeper cabin with a shower. You'll also have a much higher chance of meeting the locals traveling this way.
What to take into consideration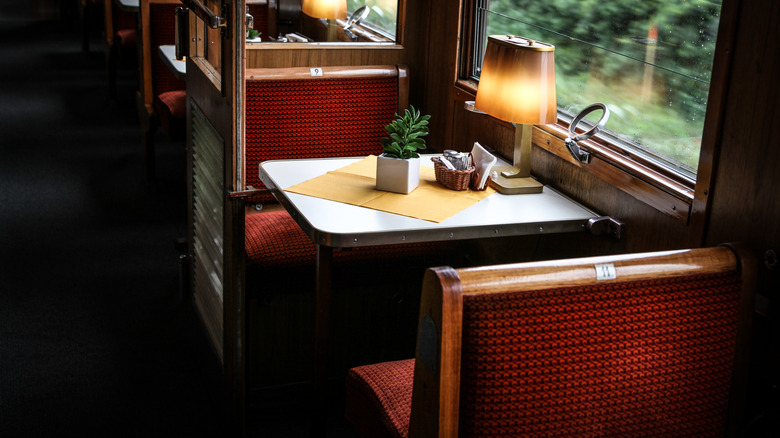 Michael715/Shutterstock
Finally, before you book anything, you need to investigate the train that you're about to commit many hours of your life to. Via Travelers recommends checking whether the train has Wi-Fi and what other facilities are available, like a dining car. You can check which facilities are available on many specific trains on Rail Europe's site. Of course, all European trains have restrooms.
Via Travelers also advises checking the type of train you're going to be on. High-speed trains are, unsurprisingly, the fastest, while local trains will make a lot more stops. There's nothing wrong with trains that make a lot of stops per se, but there likely will be faster trains available on long-distance routes, and you might grow tired of the constant announcements and jerky stops on local trains. You can also have a look at what types of seats are available. Show Me The Journey has lots of advice about seat reservations, including when they're mandatory and what you can choose. You can often pick window seats and sometimes state the direction of travel you wish to face. The last thing left to do is to book your ticket and hop on board for a relaxing, scenic journey across Europe.