The Best Budget-Friendly Neighborhoods To Stay When Visiting Berlin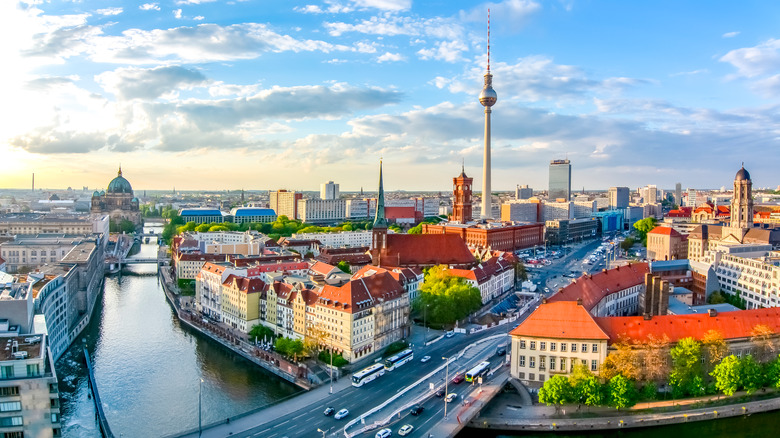 Mistervlad/Shutterstock
A visit to Berlin is an experience unlike any other due to its distinct culture, world-changing history, and diversity. Berlin serves as the capital of Germany, boasting an abundance of museums, architectural landmarks, and monuments within its 12 neighborhoods. However, when it comes to planning a trip to Berlin, a big consideration is which is the best budget-friendly neighborhood to stay in while visiting the German capital.
The city's diverse neighborhoods offer plenty of budget-friendly options for those looking to visit Berlin without breaking the bank. From the hip and trendy districts to the historic and the vibrant, all traveler types will find plenty of places to stay to meet their budgets.
Berlin also has easy access to public transportation, and with its many diverse neighborhoods, travelers have plenty of budget-friendly options when it comes to finding the perfect place to stay in the city.
Popular Budget-Friendly Neighborhoods in Berlin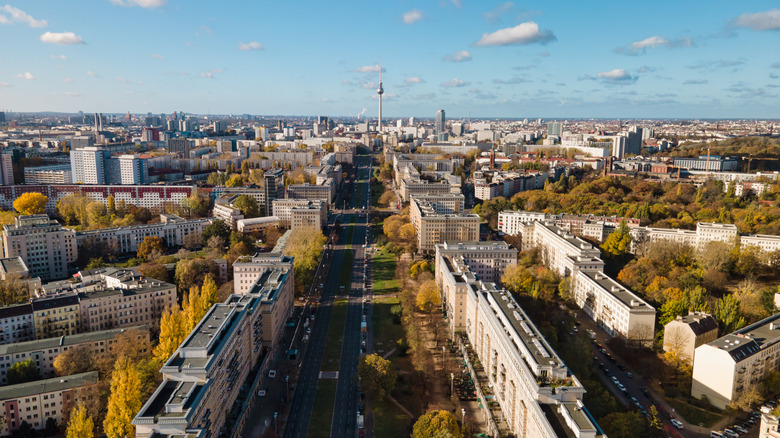 Nizz/Shutterstock
Since Berlin is one of the most exciting cities in Europe, it is a popular destination for travelers. However, due to its high cost of living, travelers may find it challenging to locate budget-friendly accommodations. Fortunately, there are plenty of affordable neighborhoods in Berlin!
One of the best budget-friendly neighborhoods is Prenzlauer Berg, locally known as Prenzlberg. It is a vibrant district with charming streets lined with cafés, shops, and galleries, and the Kollwitzplatz and Helmholtaplatz areas are quite popular places to stay. Prenzlauer Berg is home to many budget-friendly hostels, hotels, and apartments.
The next budget-friendly neighborhood is Kreuzberg, known for its creative energy, colorful street art, and diverse cuisine in the Oranienstraße area, according to Kami from My Wander Lust. It's a place full of street art in Berlin and houses the Topography of Terror museum. Kreuzberg also has plenty of budget-friendly hotels and hostels to choose from.
For a more laid-back atmosphere full of many free things to do in Berlin, Nomadic Matt recommends the Friedrichshain neighborhood. It is also a hip and trendy neighborhood linked to Kreuzberg that's filled with bars, clubs, and music venues. It's where a section of the Berlin Wall remains and serves as an open-air gallery due to its graffiti art.
There are a variety of budget-friendly accommodations, from cozy hostels to chic apartments. So if you're looking for an affordable place to stay in Berlin, these neighborhoods are a great place to start.
Advantages of Staying in a Budget-Friendly Neighborhood in Berlin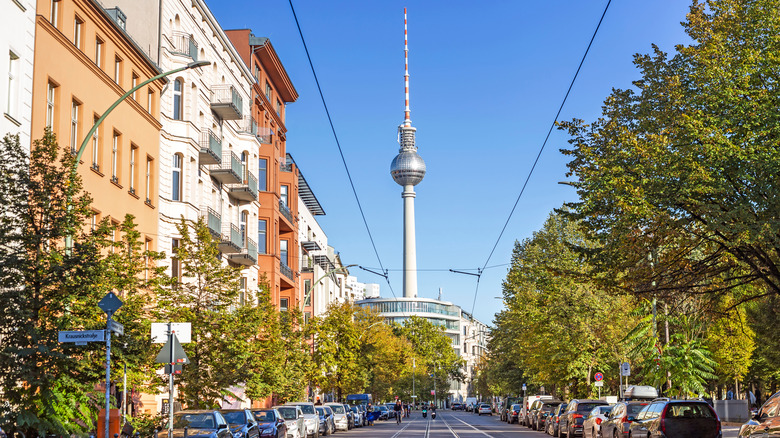 Pani Garmyder/Shutterstock
A budget-friendly neighborhood in Berlin offers many advantages for travelers. For starters, there are plenty of affordable lodging options, including cozy hostels and family-friendly apartments to suit any traveler's budget. A budget-friendly neighborhood also means that travelers can stay in Berlin for a longer time and have a greater budget to see some of the Berlin sites, such as the Reichstag Building or Museum Island. Plus, travelers can still enjoy some basic amenities, including comfortable beds, TVs, morning breakfast, and even a bar.
Many budget-friendly neighborhoods in Berlin are also conveniently located near public transportation hubs, so travelers won't have to pay for expensive taxi rides or rental cars to move around Berlin. The city is full of hidden gems, including cozy cafes and vintage shops, so staying in a budget-friendly neighborhood gives travelers access to these and helps them gain a unique experience of the city.
Not to mention, many of the city's neighborhoods are close to some of Berlin's most popular sites, including the Brandenburg Gate and the Berlin Wall. So if you're looking for a great place to stay in Berlin that won't break the bank, then the Prenzlauer Berg, Kreuzberg, and Friedrichshain are neighborhoods worth checking out.