What You Should Really Know About Those 1 Euro Homes For Sale In Italy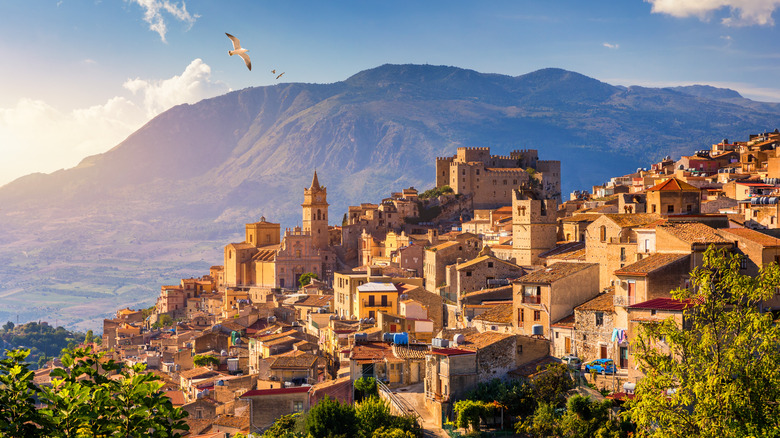 DaLiu/Shutterstock
You've dreamt of moving to Italy since you first started vacationing there: making it either your home away from home, or your permanent residence as an expat. Thoughts of a better way of life, the warm Mediterranean climate, and enticing, blue seas have beckoned you to stay longer, move there, or retire there for as long as you can remember. You diligently scour the internet daily for the perfect place in Italy that you may one day call home. Throughout the country, an abundance of apartments, houses, and villas are either for rent or for sale. But where to start?
Suddenly, you see several links appearing from other news and media outlets, like Cosmopolitan, announcing with great urgency, that a certain region is selling homes to potential new residents for 1€. Your eyes grow wide and your mouth forms a huge "O," as you become overwhelmingly excited, and intrigued by what you're reading. Really, 1€? Can it be true? Well, yes, it is true. However, there is more to it than meets the eye, so to speak. Before you start packing up your entire life in boxes, selling your home in the States, or taking out a second mortgage on your house so you can buy your airline ticket to la dolce vita and move immediately, there are some things you should really know about those 1€ homes for sale in Italy.
Why is Italy giving homes away for 1€?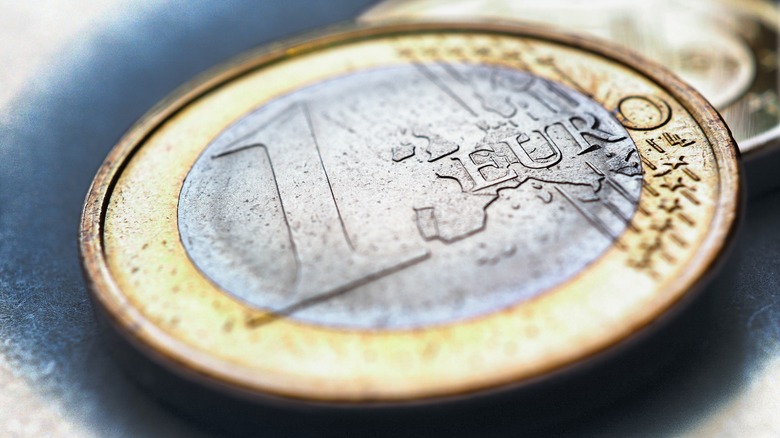 Deacons docs/Shutterstock
It would be remiss of any of us to not ask this question either out loud (or in the deepest recess of our minds) when we learn that places like Tuscany, Rome, Sardinia, Naples, Calabria, and many other regions in Italy are selling homes for 1€. Because as the old saying goes, "If it seems too good to be true, it probably is." According to the Los Angeles Times, many of the older, historic villages have seen a decline in their residential population due to the younger generation moving out to head to bigger cities once they become of age, or the older generation has passed on.
Officials within these towns and villages are genuinely striving to better their once-vibrant communities and improve their economy by enticing potential new residents with these extraordinary home offers. However, there is a catch as to why they are being given away for nearly nothing. Unless you are someone who is passionate about renovating homes, doesn't mind long days and nights of back-breaking work — or you have an abundance of money in your savings account and are prepared to fork over thousands of dollars to contractors and electricians to do the work for you, then this deal is not for you.
Italy or bust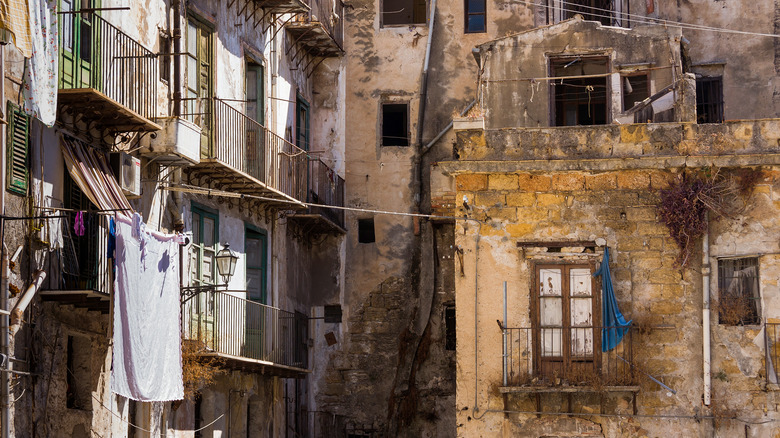 duchy/Shutterstock
Many of the buildings that once were homes to families have long been abandoned, and gone into disrepair, making them uninhabitable. Every single one of them needs significant renovations, which add up to quite a financial investment for buyers. Some homes require you to put down a hefty security deposit to lock in the 1€ offer, as well as paying taxes on the property itself in advance. And, as Insider reports, once you sign on the dotted line, you have "x" amount of years to complete the renovations required or face penalties under Italian law.
And, while you will be dealing with quite a bit of red tape — and, if you're not fluent in Italian, prepare for the language barrier — it's not all doom and gloom when it comes to investing in these crumbling properties. There have been many inspiring success stories: Those with determination and fortitude to make their Italian dream a reality have taken the challenge, and are quite thrilled they did, as one couple expressed to CNN when buying their home in a historic village in Sicily. Truth be told, if moving to Italy is something you're determined to do, then do it. Taking risks is part of life. All it takes is solid research, a bit of courage, and a whole lot of stamina. After all, this is Italy we're talking about!