Get A Taste Of Tokyo's Nightlife In Roppongi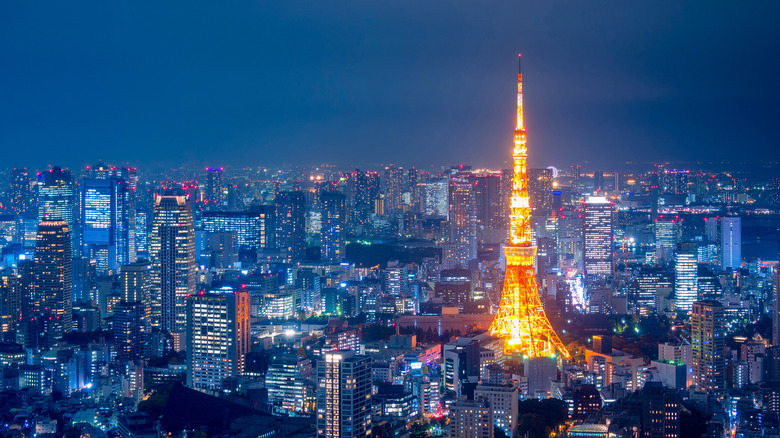 Nuamfolio/Shutterstock
Those who've been to Tokyo know that it's unlike any other place in the world. According to People, this huge city is home to several record-breaking sites, such as the Shibuya Crossing. It's known as the world's busiest intersection, thanks to its five crosswalks, regularly traversed by thousands of pedestrians at each light change. This unique metropolis also has the most Michelin-starred restaurants in the world — more than 200, with 11 of them possessing the highest rating.
Now, if you're a fan of experiencing nightlife in different countries, you're missing out if you haven't been to Roppongi in Tokyo's Minato District, per The World Pursuit. This area is known as the best place to party because of all of the restaurants and nightclubs it has to offer. Here, tourists can enjoy a plethora of amazing food and drinks as they also make their way to the dance floor. If this seems like an exciting next adventure, take a look at all the information you need to know below.
Fun performance venues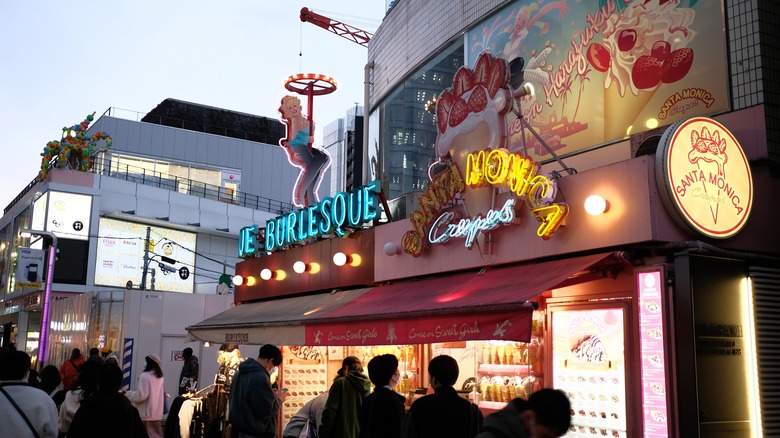 image_vulture/Shutterstock
The one downside to visiting Roppongi is that there are so many amazing venues to choose from, it's hard to pick where to go first! According to Plaza Homes, Billboard Live is where you want to be to catch performances from both Japanese and international recording artists, and genres range from jazz, rock, and soul, to acoustic and pop. A large window sits behind the stage, giving the audience a beautiful view of the city.
There's also Burlesque Tokyo — a club that offers music, singing, and (clothed!) dance performances accompanied by exciting music and lighting. Here, tourists can enjoy 70- to 90-minute-long shows that earn rave reviews. The costumes, stage design, and dances are sure to make a night in Roppongi worthwhile.
Best places to get a drink
Those who want to grab a drink at a bar with DJs and dancers should check out Sheyda — a contemporary space located in the busiest part of town, per Flip Japan Guide. According to their website, they have a variety of bottles available to order, such as brandy, tequila, and Jägermeister. You can also order a bottle of your favorite champagne and a flavor of shisha to enjoy with friends.
Those who are hoping to avoid completely emptying out their wallets should visit the Geronimo Shot Bar. Here, customers reportedly get a free shot whenever someone hits a drum, per Tokyo Cheapo. Entry here is also free and the price of drinks is not too high! The crowd is a mixture of residents and foreigners, which creates a fun atmosphere for different communities. And the best thing about this place is that happy hour is until 9 p.m., giving customers enough time to purchase affordable drinks while the night is still young.