Places Only West Coasters Know About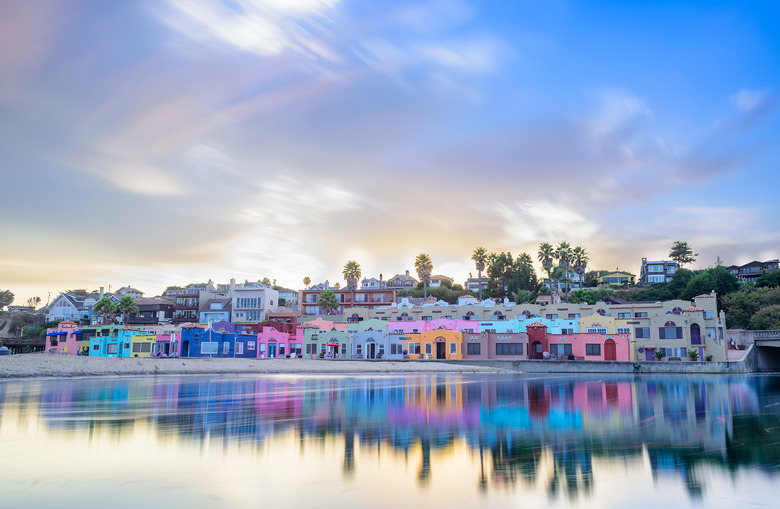 Royalty-free/Getty Images
Although it's made up of only three states — California, Oregon and Washington — the West Coast is an expansive and extremely diverse area, both geographically and culturally. Rather than check out an overly popular tourist destination in Los Angeles or Seattle, take advantage of the West Coast's undiscovered wonders within the small towns, secluded beaches and remote forests. Whether you're looking to book a long vacation or just a weekend getaway, consider a trip to one of these spots largely unknown outside the West Coast.
Pismo Beach, California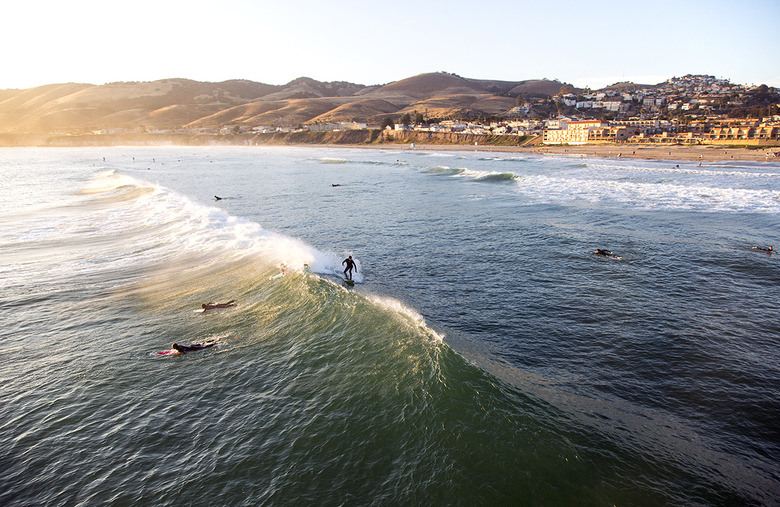 Royalty-free/Getty Images
Located on the Central Coast area of California, Pismo Beach — home to about 8,000 people — has more than 65 restaurants and over 30 hotels, inns, motels and RV parks. Enjoy the well-kept coastline by hitting its beaches or exploring caves and coves. At Pismo Beach, you can go biking, golfing, hiking and horseback riding, or you can check out the 1,200-foot Pismo Pier for a casual stroll, fishing or sightseeing.
Silverton, Oregon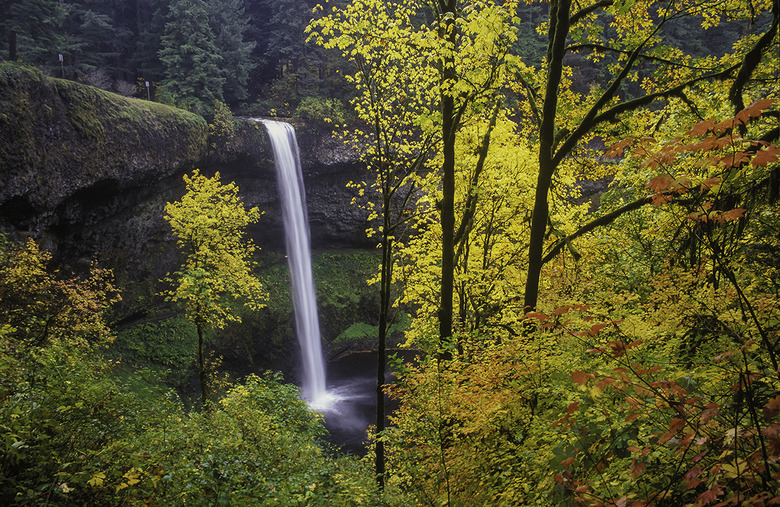 Bob Pool/Photographer's Choice/Getty Images Plus
Silverton is a historic town in Oregon's Willamette Valley, located about 14 miles northeast of Salem. "Oregon's Garden City," it is home to the Oregon Garden, an 80-acre botanical garden that's open year-round and is known for being the location of the Gordon House, a Frank Lloyd Wright home. From Silverton, you can also access Silver Falls State Park, Oregon's largest state park and home to gorgeous waterfalls and the perfect camping sites. Art fans will enjoy taking a walking tour of the town and seeing some of its numerous large murals, including Norman Rockwell's The Four Freedoms.
Chelan, Washington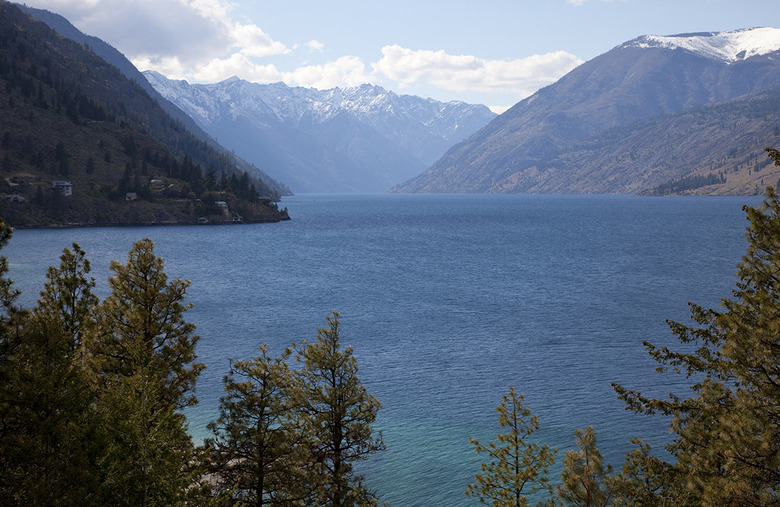 Royalty-free/Getty Images
Perfect for a summer weekend trip, Chelan is a town of about 4,000 people that grows to about 25,000 during that time of year. The north-central Washington locale is situated at the southeast end of a 50.5-mile lake of the same name and is surrounded by green mountain landscapes, which you can enjoy from the Chelan Riverwalk Park, a 12-acre park with a 1-mile scenic river loop, great spots for fishing and picnic areas. The Chelan Evening Farmer's Market is a great place for food and entertainment in the summer, and Lake Chelan area is also an officially designated American Viticultural Area thanks to its 20 wineries.
Grants Pass, Oregon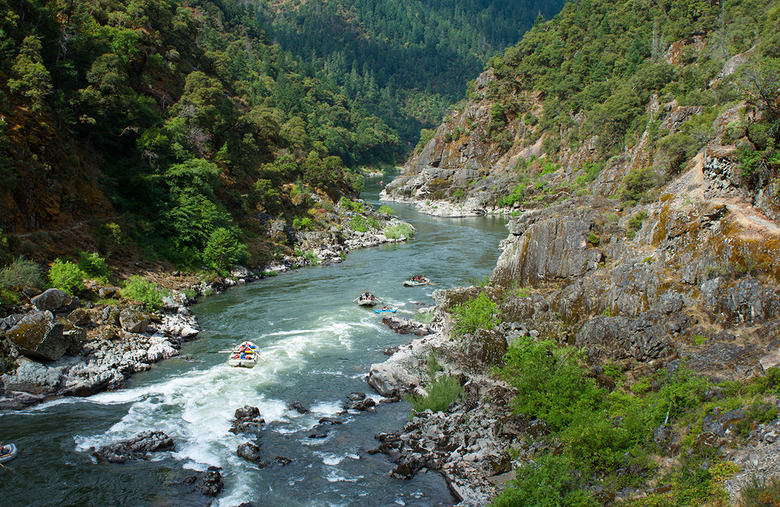 JKendall/Shutterstock
"It's the Climate," reads the sign welcoming visitors to Grants Pass, and indeed, this Rogue Valley city has a pleasant, Mediterranean-style climate year-round. Considered the whitewater rafting capital of Oregon, Grants Pass has the Rogue River running through it. Grants Pass also has a historic downtown area, where you'll find art galleries, antique shops, brewpubs, restaurants and a theater that put it on par with the most charming towns in America.
Pescadero, California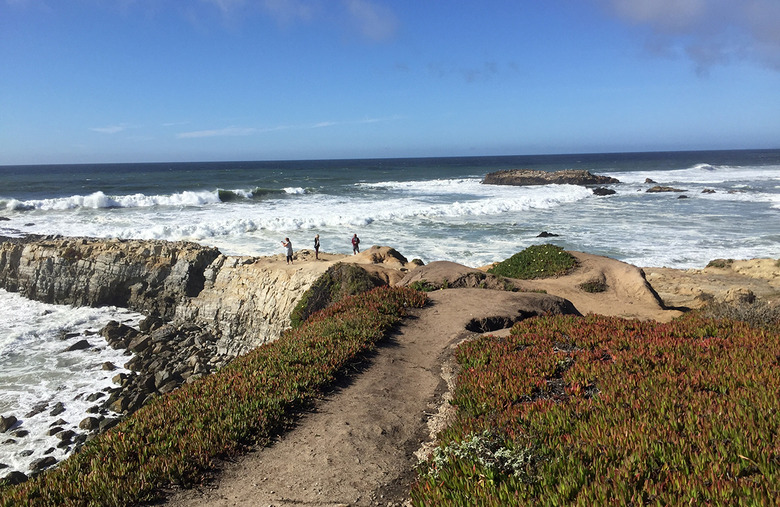 Royalty-free/Getty Images
With a population of just 700, Pescadero is a rural Bay Area town with lovely beaches and parks, including the redwood-filled Butano State Park. Explore the farmer's market, try goat cheese at Harley Farms Goat Dairy, eat fresh homemade bread at Arcangeli's Grocery Company and enjoy some of the best Mexican food in America at Mercado y Taquería de Amigos, a taquería that operates outside of a gas station.
Santa Rosa Island, California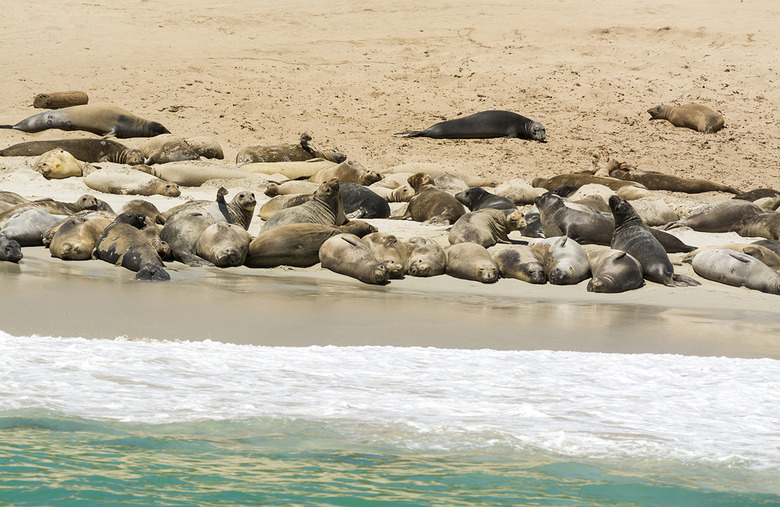 © Kelpfish/Dreamstime.com
Made up of a bit more than 53,000 acres, Santa Rosa Island is located about 40 miles off the coast of Ventura in Southern California. Bird watchers will love exploring this island via kayak or foot and spotting the 100 different types of birds that call Santa Rosa Island home. This stunning island also has more than 500 plant species, dense forests, rolling hills and white-sand beaches.
Yachats, Oregon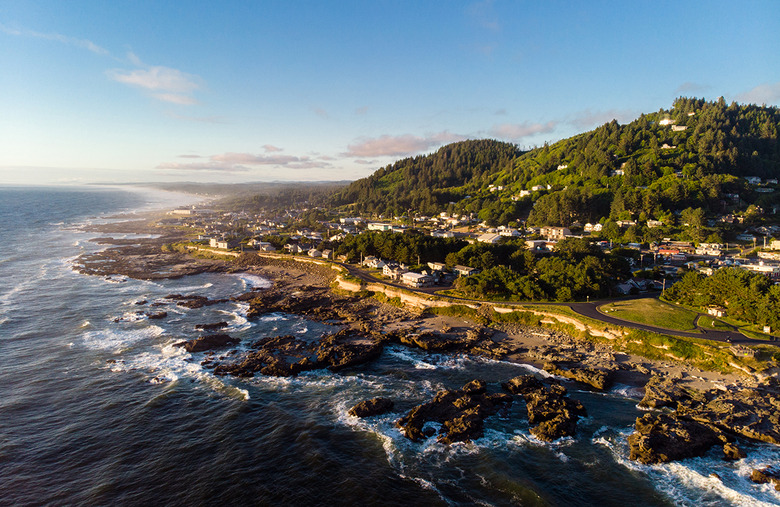 Jeroen Teunissen/Shutterstock
Named for the river on which it sits, the small city of Yachats (pronounced YAH-hots) is situated between the Pacific Ocean to the west and the mountainous forests of Central Oregon Coast Range to the east. Mountain biking, hiking and kayaking are all popular ways of exploring the terrain, which includes caves, tide pools, sand dunes and pebble beaches where visitors are encouraged to look for agates. Yachats is also notably home to Thor's Well, a 20-foot-deep sinkhole that's just as remarkable as the most gorgeous natural wonders in America.
Poulsbo, Washington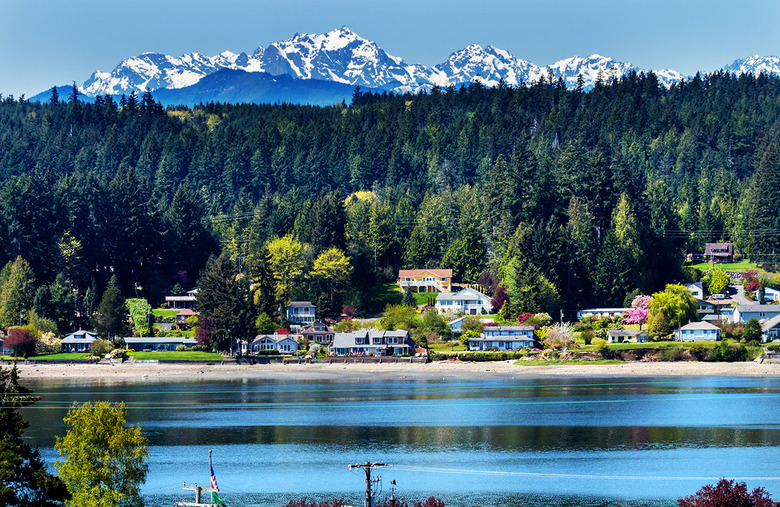 iStock.com/bpperry
Poulsbo, a city located on Washington's Liberty Bay, is an American town that feels just like Europe. Poulsbo has such a strongly present Scandinavian heritage and is known as "Little Norway." The town also hosts a Viking Fest every year during the third weekend of May, which includes events like donut- and lutefisk-eating contests, carnival rides and games, live music, vendor booths featuring food and crafts, as well as a parade in which many dress up in their best Viking gear.
Murphys, California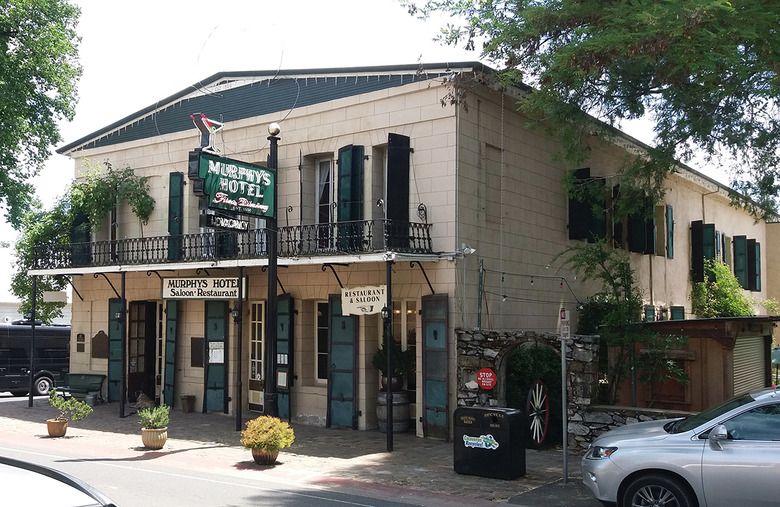 JRJfin/Shutterstock
California drinks more wine than any other state, which is why you'll find countless destinations throughout the state perfect for wine lovers. Among them is Murphys, a charming Gold Rush town situated in the foothills of the Sierra Nevada Mountains that has more than two dozen wine-tasting rooms within its historic downtown. Explore spectacular caves and caverns at the nearby Mercer and Moaning Caverns or rent a luxury houseboat at New Melones Lake just outside town. You can also book a stay at the historic Murphys Hotel, California's oldest continuously operating hotel, which has hosted the likes of Mark Twain, Susan B. Anthony and President Ulysses S. Grant.
Bainbridge Island, Washington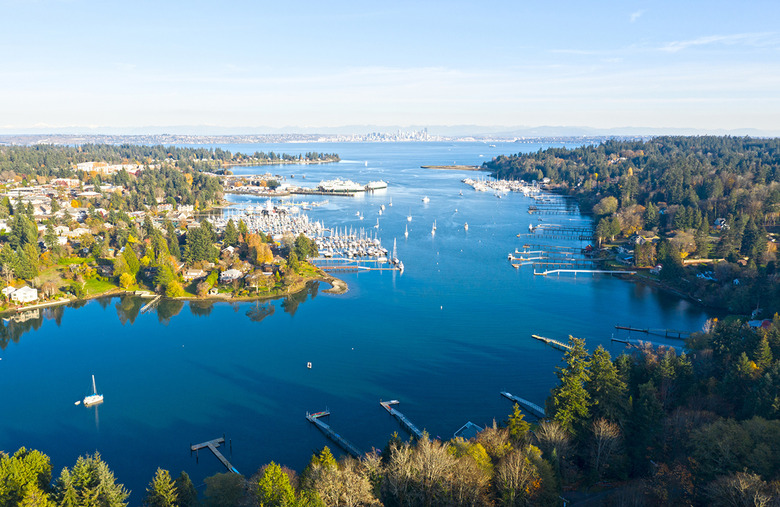 iStock.com/SEASTOCK
Just a short ferry ride from Seattle, Bainbridge Island is yet another up-and-coming wine destination, as well as one of the best coastal spots in America. Try the island-made wines in Bainbridge's multiple tasting rooms, check out its parks and hiking trails, or visit one of the local farms or art galleries.
Manzanita, Oregon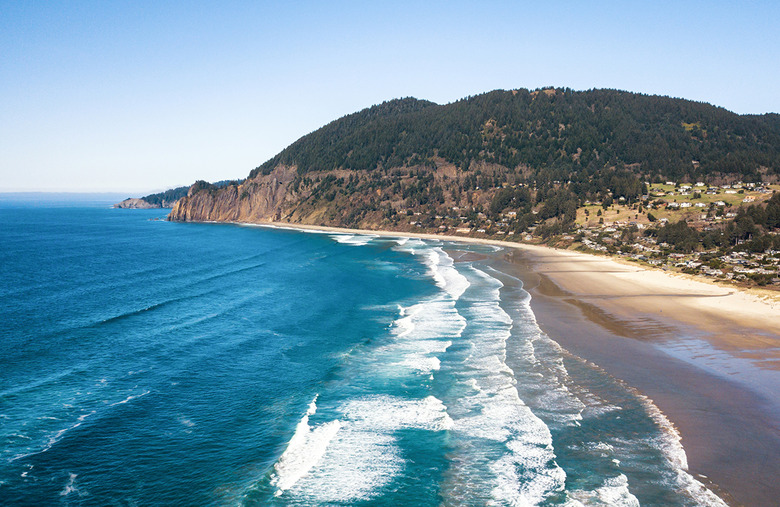 © Kaz Yamazaki/Dreamstime.com
The scenery of Manzanita is one of the most photographed spots in Oregon, and you'll find great views as you walk along its 7 miles of beach. With a community arts center and multiple fine art galleries, Manzanita even has an "art walk" guide available for visitors, as well as workshops, musical performances and readings at the community center. For the outdoorsmen, there's hiking on Neahkahnie Mountain and kayaking in the Nehalem Bay, as well as guided horseback-riding tours that leave from Nehalem Bay State Park.
Cambria, California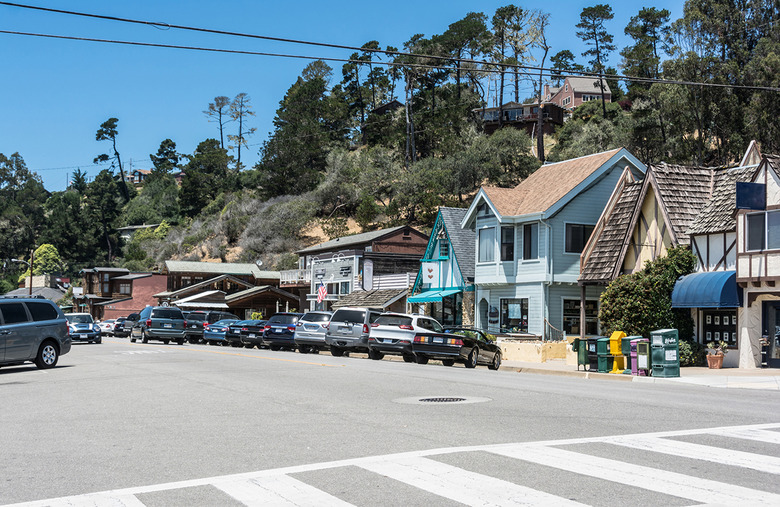 iStock.com/pikkappa
Halfway between San Francisco and Los Angeles, Cambria is a town that values art and small businesses, with plenty of art galleries and theaters and no chain stores whatsoever. West Coasters will come here due to the town's proximity to Hearst Castle, one of America's biggest mansions, but Cambria itself also has plenty of historic spots, such as the Guthrie-Bianchini House, built in 1870 and now home to the Cambria Historical Museum. Outdoor enthusiasts will also find plenty of trails, parks and beaches for hiking and watersports, and the town has multiple events throughout the year such as a Christmas market and annual art and wine festival.
Opal Creek Wilderness, Oregon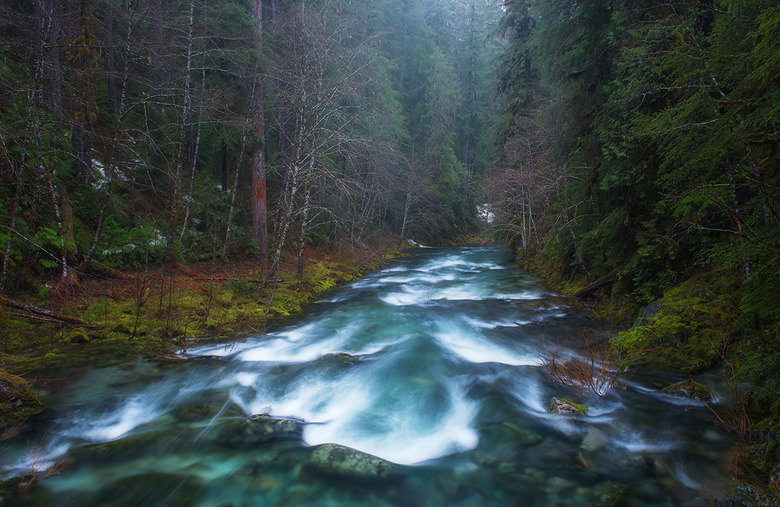 Royalty-free/Getty Images
Located within Willamette National Forest, the Opal Creek Wilderness is more than 20,000 acres of beautiful forest, with all kinds of trees and bird species to explore. Its eight trails, which add up to 36 miles, give you the opportunity to discover new views from various lookout sites and perhaps even spot elk, cougars, black bears and deer. The land here is quite steep, and because of how remote it is, it's not the best place to camp overnight, but it is a great spot to go for a hike during the day.
Anacortes, Washington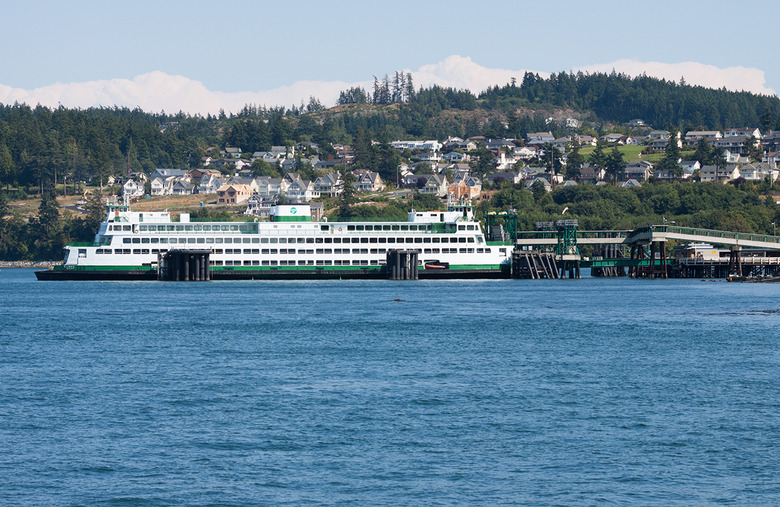 iStock.com/drial7m1
Anacortes is another destination in the Puget Sound, located on the northern shore of Fidalgo Island and with 20 miles of shoreline. A classic Pacific Northwest locale, it's home to more than 3,000 acres of forestlands and parks owned by the city, as well as five freshwater lakes located either within or near the city limits. Discover local farmers and artisans at the town's farmers market, and learn about its history at Anacortes' museum and Maritime Heritage Center.
Bolinas, California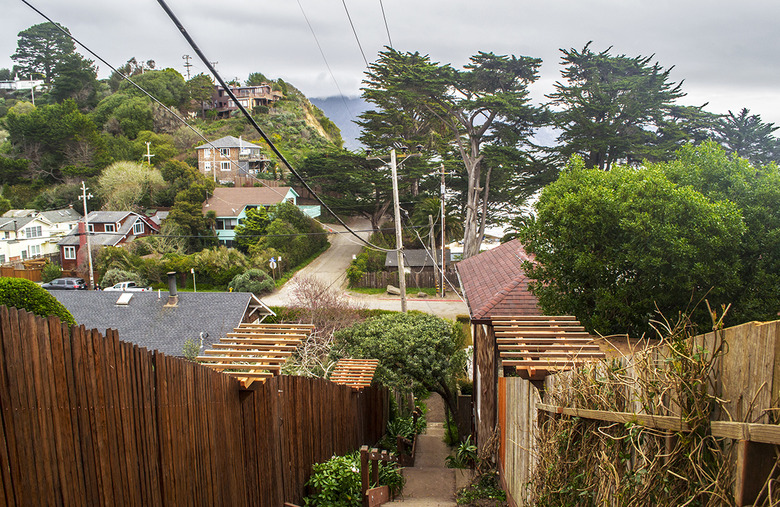 Royalty-free/Getty Images
A Bay Area town of just a little more than 1,000 people, Bolinas is very much an off-the-beaten-path kind of spot, intentionally so. There's only one road leading into Bolinas, making it a remote community that prefers to stay that way; residents have been known to tear down road signs put up by the state to lead visitors to the town. As such, Bolinas seems like something out of a history book, with just one hardware store, one gas station, one restaurant, one bar and zero traffic lights. An idyllic hideaway, Bolinas has a white-sand beach, as well as quaint little shops selling crafts and artisanal items, all adding to its charm.
Sisters, Oregon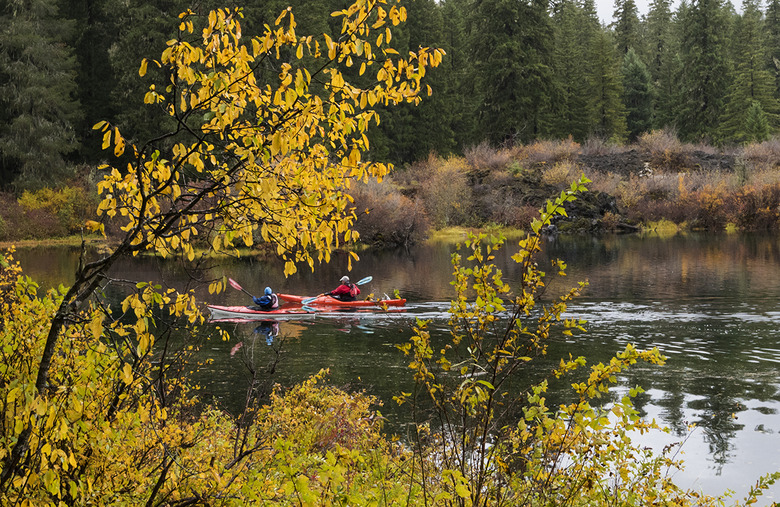 iStock.com/svetlana57
Named for the nearby Three Sisters, a trio of volcanic peaks, the town of Sisters, Oregon, is the perfect place to enjoy Pacific Northwestern culture. Not only is there plenty of skiing at the Hoodoo ski resort, camping and fishing at Suttle Lake, as well as multiple trails for hiking and mountain biking, but it's also the home of what claims to be the world's only craft beer spa, where you can relax in a spa treatment filled with beer while you sip a beer.
Cayucos, California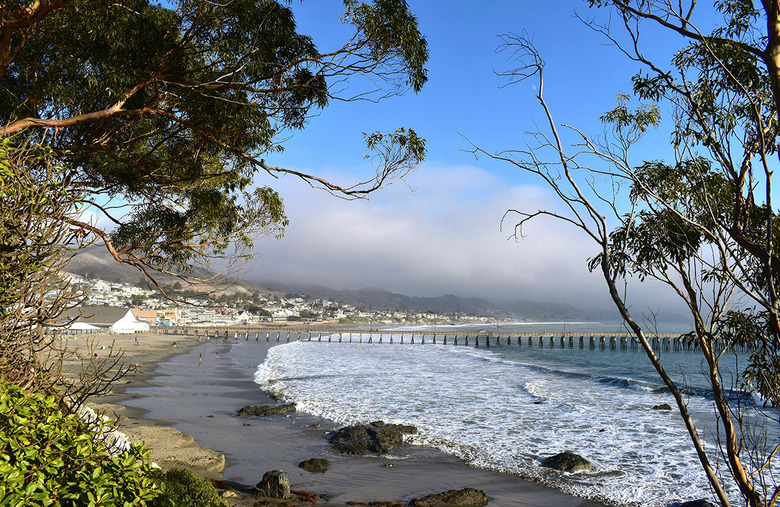 Royalty-free/Getty Images
Not far from Cambria, Cayucos is a resort town situated on Estero Bay that has cool summers and mild winters, making for pleasant weather year-round. Rock fishing and surf fishing can be done for free at Cayucos Pier, and the area's calm waters make it perfect for swimming, sea kayaking, surfing and more. In addition to a white-sand beach, the town is also known for the Cayucos Loop, a 47-mile bike route along the coastline from Cambria to Cayucos and back, with art studios and wineries to explore along the way.
Sequim, Washington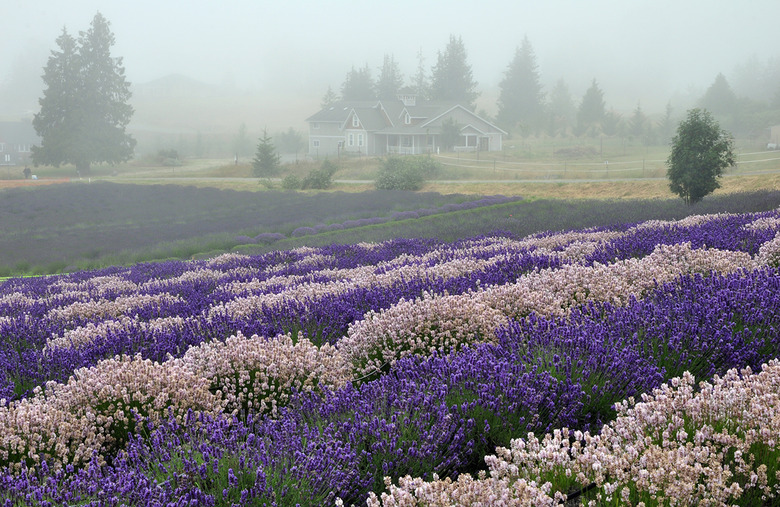 © Ivashkova/Dreamstime.com
Sequim (pronounced skwim) is a waterfront town on the Olympic Peninsula, one of the driest spots in Washington and yet another great spot for fishing, hiking and mountain biking. The town is particularly well-known for its lavender fields, hosting the Sequim Lavender Festival every summer. If you can't make it in the summer, check out the town's other annual events such as the Sequim Sunshine Festival and Sequim Irrigation Festival.
Sauvie Island, Oregon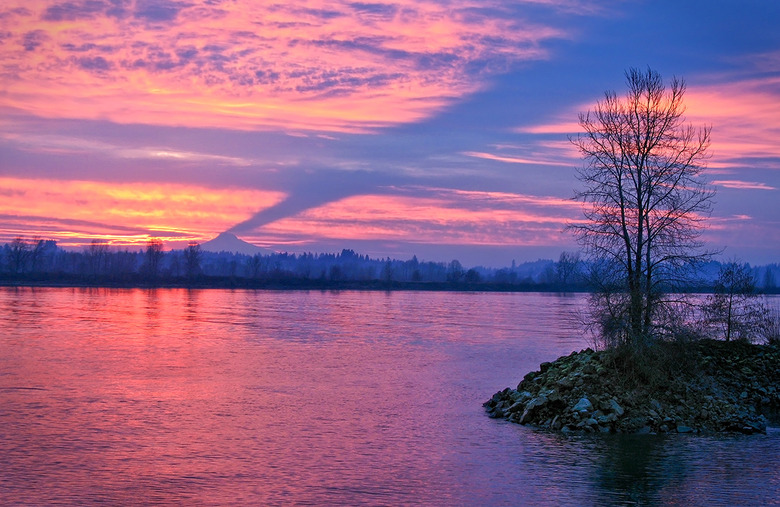 Royalty-free/Getty Images
Sauvie Island is just 10 miles northwest of downtown Portland, a farmland and wildlife refuge that is also the largest island located on the Columbia River. This is a popular destination with birdwatchers, as well as outdoor adventurers looking for a place to go biking, fishing, hunting or hiking. The island is also a great place to find fresh, high-quality produce at its multiple farms or go for a swim on its public beaches, including Collins Beach, known for its laidback, clothes-optional vibe.
Capitola, California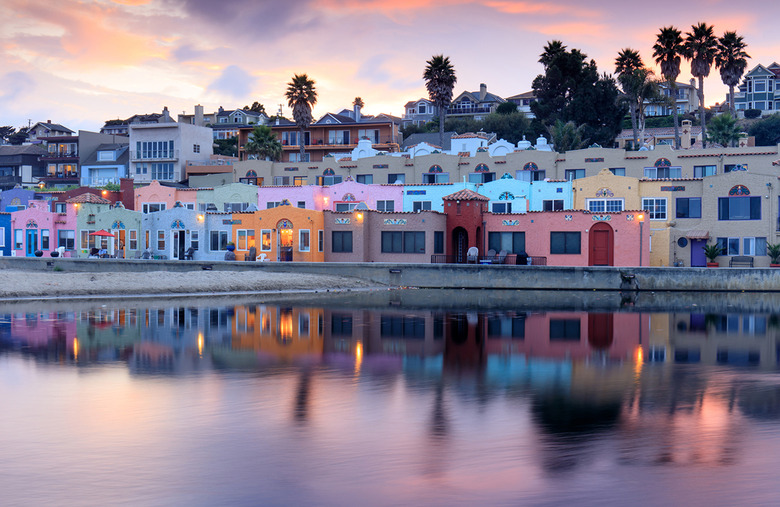 iStock.com/yhelfman
The underrated beach town of Capitola features brightly colored houses along its beach, as well as a mild Mediterranean-style climate thanks to its location on Monterey Beach. During the summer, you can enjoy live music at the beach and Esplanade Park, as well as other events throughout the year, including the Begonia Festival, Capitola Beach Festival and Capitola Art & Wine Festival. The oldest seaside resort town in California, Capitola is waiting to be discovered, just like these destinations only East Coasters know about.