The Top Adventure Events In Idaho 2016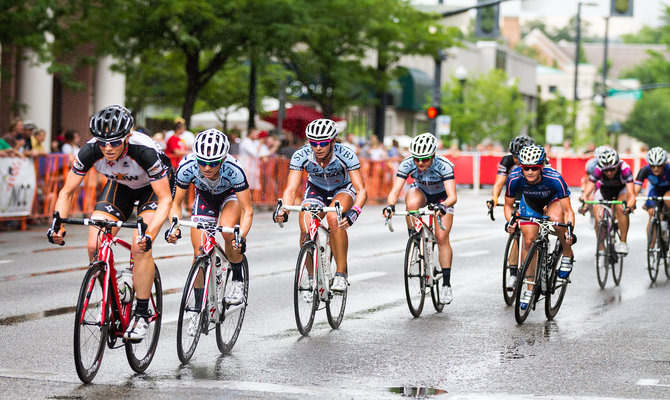 txking/Shutterstock
The warm weather is here; bike junkies are packing up their gear and heading to scenic trails and open roads. Marathon runners are getting ready for their big race, surfers are arranging for their showcase and kayakers are preparing to take on the intense whitewater.
Idaho offers some of the most incredible adventure opportunities in the world. It has approximately four million acres of designated wilderness, some of the best hiking, awesome bike trails, a variety of camping locations, backpacking opportunities and beautiful scenery.
Below are some of the many events Idaho is hosting this year. From trail racing to kayaking competitions and kid-friendly events, there is always something to do and you will never get bored.
Here are The Top Adventure Events in Idaho This Year
Standhope Ultra Challenge (Aug 18 – 20) 
Winding through the White Knob Mountains and the Copper Basin area, the Standhope Ultra Challenge, is not a beginner-level ultra, its Idaho's highest trail race. With 60K and 25K distances, the race peaks out at 11,000 feet over rough terrain and passes along the shores of Goat Lake, the highest lake in Idaho. Entrants will be rewarded with a truly breathtaking mountain run, and the course if often considered participant's most beautiful trail run. 
Rebecca's Private Idaho 2016, Ketchum (Sept 3 – 4)
Located in Ketchum Town Square, professional bike racer and one of the world's top endurance athletes Rebecca Rusch (known as "The Queen of Pain") is celebrating her hometown with the 4th Annual Rebecca's Private Idaho, an event of her own invention. This bike event borrows from the gran fondo trend, but adds a little Idaho style. Offering 94 and 56 mile distances, this long-haul gravel grinder is meant to showcase the beautiful scenery and quad-cracking climbs of her chosen home turf. 
Crosstoberfest, Hailey (Oct 14 – Oct 15)
Part brew festival, part biking extravaganza, Crosstoberfest is a hybrid event designed to promote the cyclocross revolution in Hailey, Idaho. This fast-paced and grueling sport, traces its roots to Europe and is increasingly popular here in the states.  Crosstoberfest is a two-day competition, through a short course, featuring pavement, wooded trails, grass, steep hills and obstacles. There are even kid-friendly events and in addition to featuring hundreds of beer tastings, the event also features live music.
North Fork Championships and Melt Awards (June 16 – 19)
Described as "the future of extreme kayak racing," The North Fork Championship is a high–end competition held on the North Fork of the Payette River outside of Boise, Idaho. The competition picks up at Boise's iconic Egyptian Theater with the Melt Awards Film and Photo Festival. Sign up today to experience some of the world's most amazing whitewater.
Twilight Criterium, Boise (July 16)
The Twilight Criterium is a fast-paced bike race, staged on the streets of downtown Boise. It takes place over a hot summer night and draws thousands of spectators to watch the action. The preliminaries are for kids: on July 11 Olympic Gold Medalist and Boise resident Kristin Armstrong leads a kids ride for racers aged 3 to 10 years old. 
SheepTown Drag Race, Hailey (June 23)
The SheepTown Drag Race is the unofficial start to the Ride Sun Valley Bike Festival. The Race features brave riders who compete head-to-head by pulling flaming logs chained behind their bikes.
More Readings
The Most Thrilling Places to go Whitewater Rafting
The Best Places to go Camping Around the World