Is It Safe To Travel By Car Right Now? How To Stay Safe On A Road Trip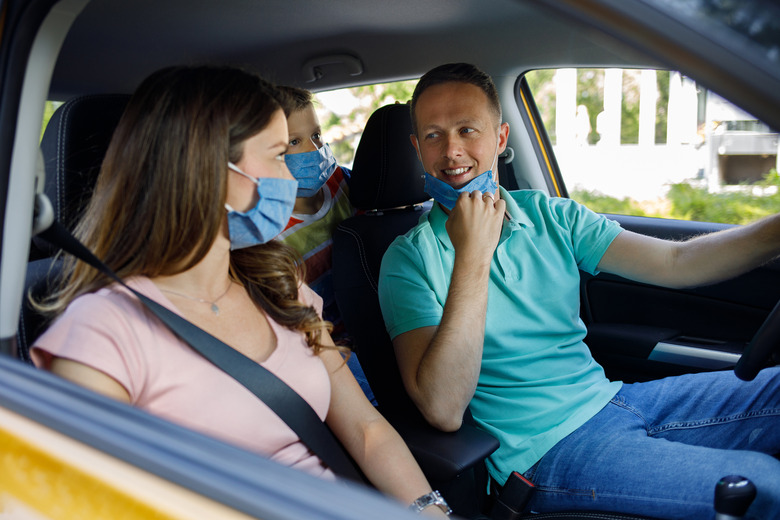 EmirMemedovski via Getty Images
The Centers for Disease Control and Prevention (CDC) continues to recommend that Americans stay home and avoid nonessential travel to prevent the spread of COVID-19. However, many Americans plan to travel during the holiday season and are looking for the safest travel options for their family.
Top Worldwide Destinations for Travelers After Coronavirus
According to the CDC, travel increases your chances of getting and spreading COVID-19. Different modes of travel come with their own risks, but some forms of transportation are safer than others because people are able to take proper protective measures and maintain social distancing.
Airports, bus stations, train stations as well as buses, airplanes and trains themselves can bring you in prolonged, close contact with other people and frequently touched surfaces. Traveling in your own car, RV or other personal vehicle eliminates these issues. 
However, making stops along your drive for gas, food or bathroom breaks can also put you in close contact with other people and frequently touched surfaces. Along with following coronavirus etiquette of wearing a mask and social distancing, the CDC recommends using disinfecting wipes on handles and buttons at gas pumps before you touch them and using a hand sanitizer with at least 60% alcohol after fueling.
Another way to stay safe and eliminate stops on your road trip is to bring your own food and drinks. If you don't, use the drive-thru, or takeout and curbside pickup options.
If you still have concerns about how to safely travel during the holiday season, here are safety guidelines for going home for the holidays.