'Flexcations': What They Are And Why You Should Take One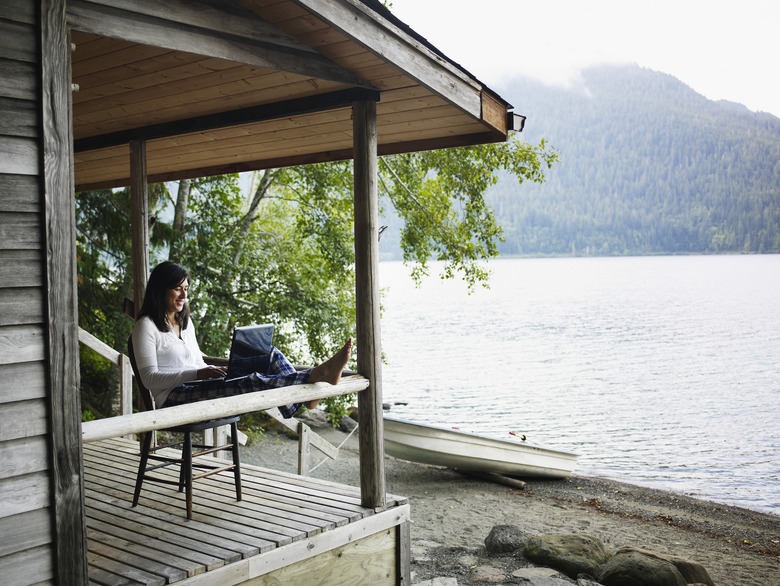 Thomas Barwick via Getty Images
The coronavirus pandemic has changed how Americans are traveling, not just this summer but into the fall as well. One of the latest coronavirus travel trends is taking a "flexcation" — a longer, more flexible vacation that allows people to mix work and play to take advantage of cheaper rates.
Top Worldwide Destinations for Travelers After Coronavirus
According to vacation rental site Vrbo, more and more families are booking longer vacation rental trips in September and October and keeping up with work and school responsibilities while traveling. Compared to rental searches on Vrbo from last year, 25% more people are looking for seven-night rentals, while there's been a 15% increase in interest in three- to four-week stays
This flexibility is possible thanks to many Americans continuing to work from home and schools adopting learning models such as remote and hybrid learning to curb the spread of COVID-19. All many families need is a good Wi-Fi connection.
"Flexcations" can be longer as well as more affordable than big summer vacations. Shoulder season, the time period between Labor Day and the holiday travel season, also typically sees lower prices for travelers. For example, in August through September, you'll save 20% or more on average nightly rates for vacation rentals in popular picturesque coastal towns like Cape Cod, Massachusetts; Cape May, New Jersey; and Ocean City, Maryland, according to Vrbo.
Taking these longer trips in the fall rather than in the summer also gives travelers the chance to enjoy cooler temperatures and to see beautiful fall foliage and other seasonal attractions.
If you're considering taking a "flexcation" with friends or family this fall, you can consider an extended stay by some of the best apple orchards in America.