The Most Thrilling Adventures In Australia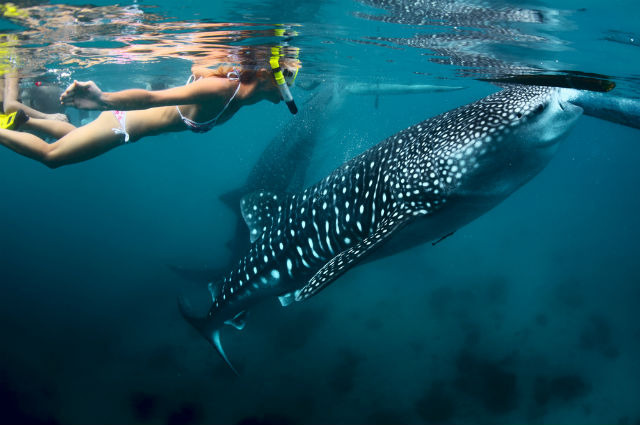 Shutterstock
Ask almost anyone who's been and they'll tell you Australia is easily one of the most thrilling and adventurous countries in the world.
From opportunities to see and interact with some of the world's most unique and fascinating species (both on land and at sea) and backcountry beach camping, to big wave surfing and everglade kayaking, this wild and expansive continent truly has no shortage of exciting expeditions to choose from.
[slideshow:63406]
Elizabeth Avery, founder of SoloTrekker4U.com, says of the 62 countries she's visited in her lifetime, Australia easily falls within the top three.
"I especially liked day trips from Melbourne to Philip Island," Avery said.
Of course, as you'll soon learn, there are many, many more bold and exhilarating excursions to choose from while visiting the land down under.
Suggested by adventure-seeking jet-setters from around the world, these are just a few of the most thrilling ways to explore Australia. 
Hand Feeding Dolphins at Tangalooma Island

There's swimming with dolphins (thrilling in its own respects) and then there's hand feeding dolphins, an Australia experience, according to independent travel agent Siera Duiser, you definitely won't want to pass up. The Tangalooma Island Resort says two "tight-knit" family groups of dolphins have been swimming up to the Island's shores since 1992. Because these bottlenose dolphins are completely wild, visitors can expect to see them display behaviors like tail-slapping and fish play. Some of the dolphins stop by so regularly they even have names.
Flying Over the Whitsunday Islands

One memorable and exciting highlight of her trip to Australia, says Stephanie DeLaGarza, a travel writer and blogger at Two Brauds Abroad, was flying over the stunning Whitsunday Islands off the coast of Airlie Beach. "A collection of 74 islands, it boasts a beautiful sandy beach called Whitehaven where deep blue waters mix with super white silica sand to create designs that from above, are a work of art," she said. "The flight in a small Cessna plane was $99 for 25 minutes and well worth the money."
Click here to see more of the most thrilling adventures in Australia. 
More Reading: 
Crazy Adventures in Latin America
The Best Places to See Sharks... From Behind a Cage
The Top Adventure Destinations of 2015