This U.S. Travel Destination Is Insanely Affordable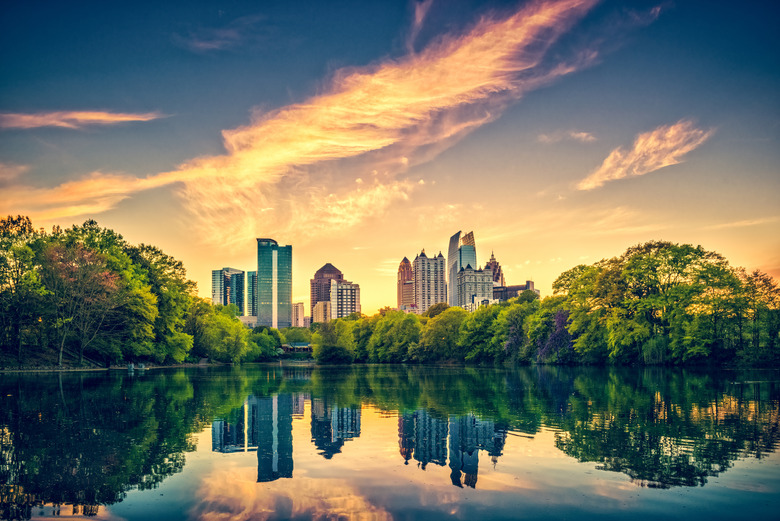 istockphoto.com/ ferrantraite
Every once in a while we dream of packing our bags and taking to the sky for a brand new adventure. But with hotel rates, flights and eating expenses to consider, spontaneity isn't always the best move. A fun vacation shouldn't require draining your savings, no matter the destination. If you're planning your next break on a budget, add Atlanta to the list. It's affordable, fun and, best yet, filled with plenty of free activities. 
25 Things You Should Never Vacation Without
According to U.S. News and World Report, the best time to visit the Peach State is between March and May when some of the best food and music festivals kick-off and summer tourists are still at bay. Temperatures average between the high 50s and low 70s with low precipitation during these months, meaning sunshine and ample opportunity to explore the city for what it has to offer. 
According to Triviago's Hotel Price Index, the average rate for an overnight stay in a hotel between March and May was cheaper than $150 in 2019. And the average domestic airfare for a trip to the city with the busiest airport in the world was $383.46 for the year. That's less than $850 for a three-night vacation. 
If traveling during the spring isn't your cup of tea and you prefer to see what a city has to offer during the summer, there is still plenty to do at a low rate. The average overnight rate for a standard double room in the city was only $121 in June 2019 and only increased by $9 to a total of $130 in June. That's $100 cheaper than a stay in New York, New York, the city with the most expensive one-bedroom hotel suite on earth.
Affordable activities are also plentiful in Atlanta. Pop culture fans hoping to stop by a movie location can take the Atlanta Movie Tour for $20 to view where scenes from television shows like "The Walking Dead" were filmed. And, for history buffs, the Martin Luther King Jr. National Historic Site and Hike Kennesaw Mountain National Battlefield State Park, where the Battle of Atlanta took place during the Civil War, are both completely free. 
Atlanta might not be on the top of the list of warm destinations you're hoping to visit, but if you're balling on a budget, it's the perfect city to add to your bucket list with plenty of things to do. And if you've been saving up, here are some of the most expensive travel destinations in the U.S.