Plan A Beautiful Lakeside Getaway At This Underrated Italian Destination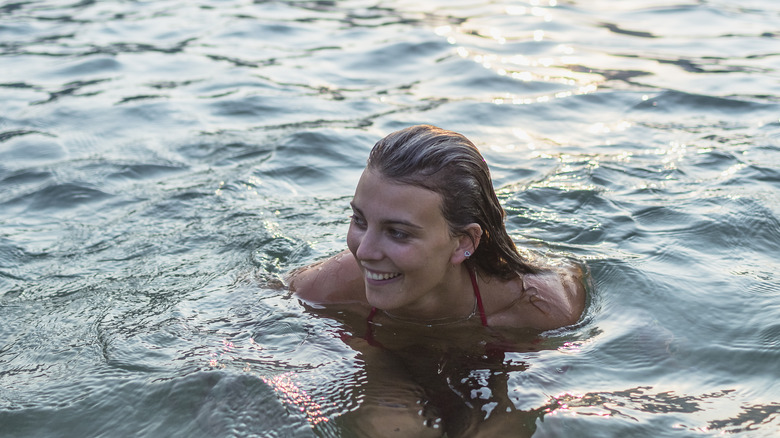 Deimagine/Getty Images
Italy is known for its beautiful and ancient cities, delectable food scene, and abundance of art. It has picturesque countrysides and majestic mountains, meaning no matter your preference, you will find something that suits your interests. If you're hoping to take refuge in the quiet of nature and avoid the bustling crowds of popular destinations like Lake Como, you can venture out to the hidden gem of Lake Orta.
Lake Orta is located in the northwestern part of Italy, near Novara. It's 8 miles long and offers breathtaking views and opportunities for fun water activities. You can find a sense of serenity here, on the water, on the shore, or the island in the middle of the lake, home to a monastery for nuns. Visiting here gives you a break from the business of cities and allows you to connect with nature meaningfully. Next time you find yourself planning a trip to Italy, don't miss out on the peace of Lake Orta.
Where to visit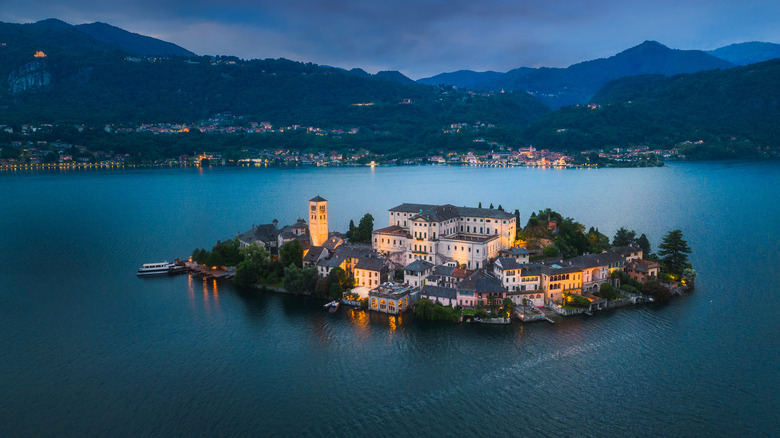 Fedevphoto/Getty Images
Once you arrive at the lake, you might want to pause and take it all in. Your day trip can begin when you settle in the moment and bask in the site's beauty. Start by finding one of the many beaches and dipping into the clear waters. There are also a couple of opportunities for boat rides. You can take a ferry to the town of Orta, wander its picturesque streets, and admire its many villas. You can also ride to Isola San Giulio, the island in the middle of the lake.
On the island, you'll find a Benedictine monastery and a church built in the 13th century. You can admire the façade of the sanctuary and even tour its interiors. To make the most of this excursion, explore the empty town. On the guided tour, you will unravel its history, learn what led to the town's abandonment, and explore what remains of it. Back on the mainland, visit the town of Orta San Giulio, which was built during the Roman Empire. You can also go hiking in the surrounding area to spend time exclusively in nature.
Weather and accomodations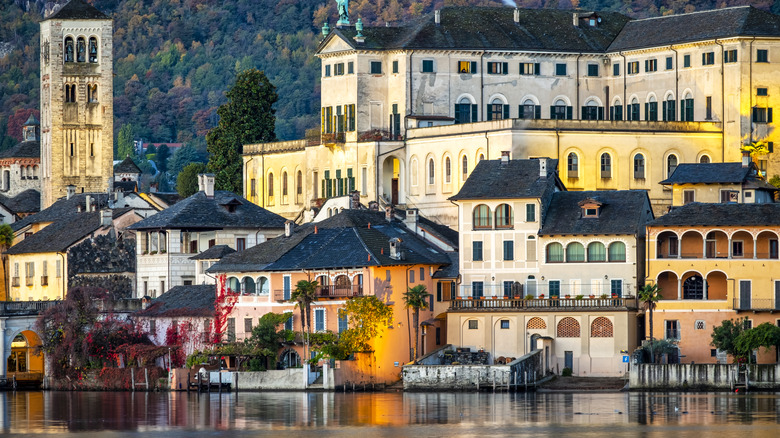 Peste65/Getty Images
Continue the aesthetic sights with your accommodations. Choose a hotel that's beautiful both inside and out, like the Villa Crespi, a luxury hotel in Orta, and Laqua by the Lake, a resort in Pettenasco, Piedmont. The Telegraph rated both establishments 9 out of 10 stars. If you're looking for something a bit more humble and cozy, you can check out Melizio Bed and Breakfast, which has a rating of 9.8 out of 10 on the B&B Guide. You'll find colorful rooms and a lovely garden at this spot.
When you're planning your visit, keep in mind that Lake Orta experiences all four seasons. Note that it's busiest in the summer and spring, but that's also when you can spend time in and on the water. Fall has gorgeous colors and is a romantic time to visit. Next time you're looking for a lake day, consider Lake Orta. You'll find immense beauty, serenity, and charm when you visit this spot for an authentic Italian vacation.