Take In Breathtaking Scenery At This Beautiful Alaska State Park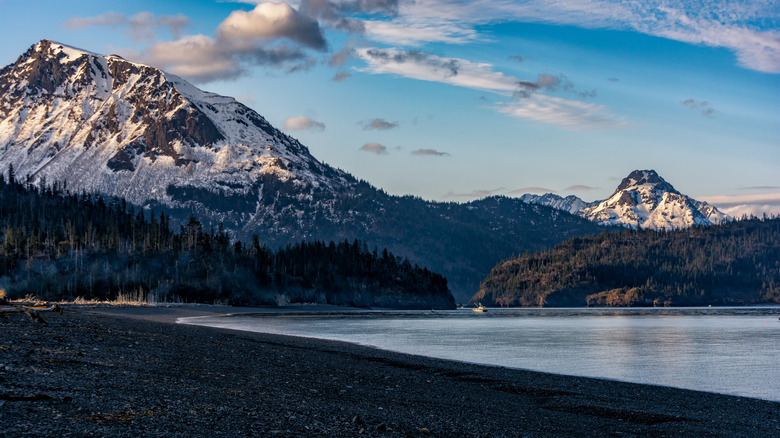 ChrisKlugPhotography/Shutterstock
Alaska is world-famous for its dramatic landscapes and incredible wildlife, so if that's what you're into, add the Kachemak Bay State Park to your travel bucket list. Here, you can see mountains, glaciers, eagles, sea otters, and bears all in one morning. Travel writer Cassandra Brooklyn described Kachemak as one of her top ten "U.S. state parks that are just as cool as national parks" in an Insider article.
The unique thing about this park is that it can't be reached by road, only by a water taxi service, a chartered boat, or a chartered flight from the nearby city of Homer. If getting away from it all appeals to you, it is possible to stay overnight in the park in a tent or lodge to wake up with nature. The adventurous methods of getting here mean that once you get to the park, you'll have some of the trails to yourself, making it more likely that you'll spot incredible wildlife.
Things to see in Kachemak Bay State Park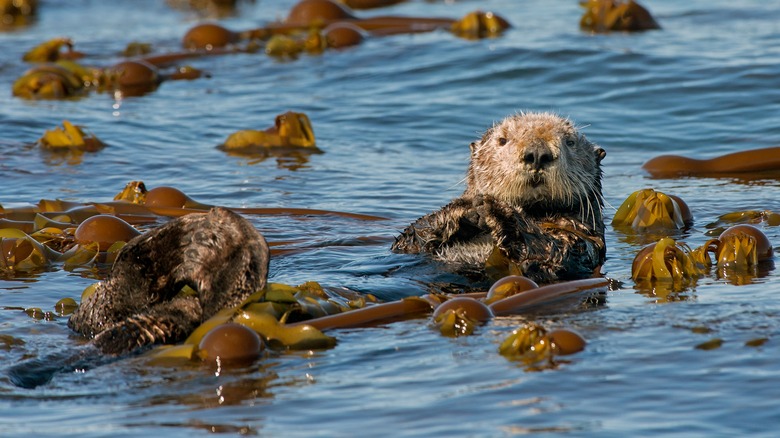 Richard Fitzer/Shutterstock
Kachemak Bay State Park is huge, with 400,000 acres of natural beauty to explore and 80 miles of trails to traverse. The jewel in its crown and the most popular route is the Grewingk Glacier trail, a 3-mile easy walk along a well-maintained pathway. To get to the trailhead, you need to take a water taxi to the beginning of the path. Other picturesque areas to visit and hike in are Poot Peak, Humpy Creek, Halibut Cove Lagoon, the Tutka and China Poot Bays, and Sadie Cove.
Regardless of where you are in the park, there are ample opportunities to enjoy its diverse array of wildlife. On the trails, look for coyotes, wolves, black bears, moose, and mountain goats. By the coastline, you may spot enigmatic sea otters, porpoises, seals, and whales feeding in the bay. Birdwatchers also love it here as puffins, eagles, and gyrfalcons all call this park home. If you stay somewhere with a view, you stand a better chance of seeing wildlife from the comfort of your lodgings after a day of exploring.
Where to stay in Kachemak Bay State Park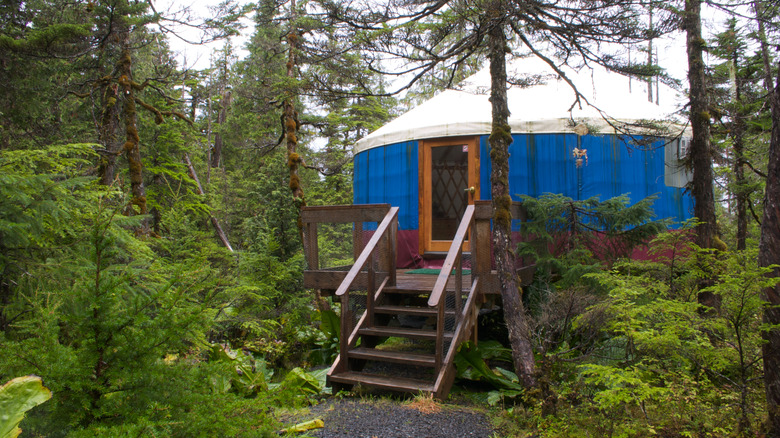 CSNafzger/Shutterstock
The park has 21 campsites and six cabins, managed by the state department and available to be rented by the public. There are also six privately owned yurts that can be rented within the park, as well as a handful of private lodges. These lodges usually come as part of a package and include transfers or guided excursions, so they suit those who like to be looked after while hiking.
If you prefer home comforts, stay in Homer and visit the park and bay on day trips. According to Tripadvisor reviews, the Driftwood Inn & Homer Seaside Lodges is the top-rated accommodation in the city. It has sweeping views of the bay and is close to the wildlife-watching hotspot of Bishop's Beach. A close second is the favorite Bear Creek Winery and Lodging, which offers complimentary wine tastings to its guests. Wherever you stay, make sure to face the bay so that you can wake up to glorious views of the park every morning.