This US State Park Is A Must-Visit For Nature Lovers Visiting The South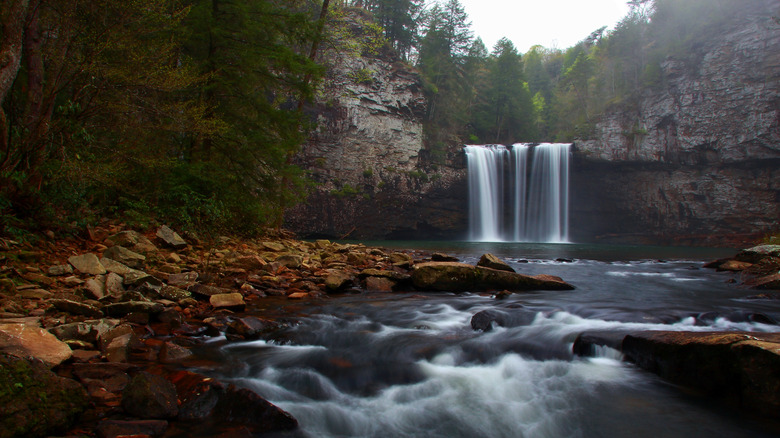 Kannan Sundaram/ Shutterstock
In comparison to other more touristy states, Arkansas often remains overlooked by outsiders. However, it's an absolute haven for nature enthusiasts. Home to a diverse landscape, Arkansas boasts stunning mountains, forests, plains, and waterways. Cane Creek State Park is one of the few places where you can see a myriad of these distinct ecosystems converge. In fact, the Mississippi Delta and the Coastal Plain intersect on the grounds of this state park. To boot, the park is also home to what's considered the longest bayou in the entire world, Bayou Bartholomew.
Spanning over 2,000 acres along the Cane Creek Lake, a unique and vast mix of wildlife inhabits the park, including foxes, turkeys, deer, alligators, and more. Whether your interests lie in land, water, flora, or fauna, Cane Creek State Park offers the ideal setting for exploration and discovery. If you're looking for an outdoor getaway where you'll never run out of things to do and see, we recommend you start planning a trip to this natural haven nestled within Lincoln County, Arkansas.
Best trails in Cane Creek State Park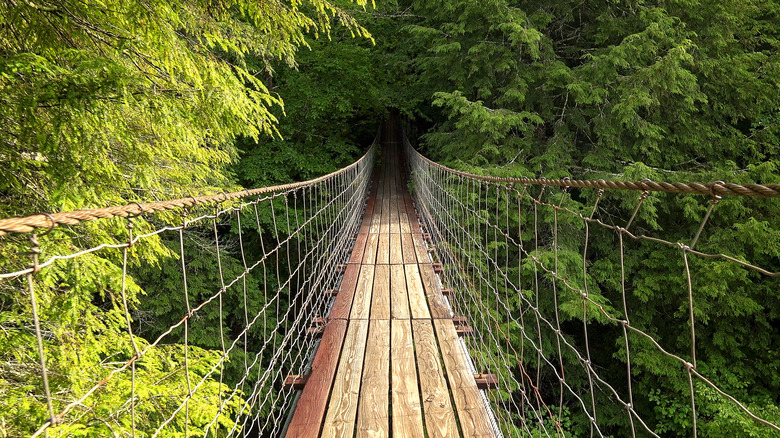 CrackerClips Stock Media/ Shutterstock
Cane Creek State Park beckons outdoor explorers with its scenic oak-hickory-pine forest, lake views, and extensive trail system. Whether you're looking to bike, hike, run, or backpack, this state park will be exactly what you're looking for. One of the park's most beloved routes is the Delta View Trail. With just a 150-foot elevation gain and a 2.3-mile route, this loop trail is relatively easy and appropriate for all levels of hikers and mountain bikers. Taking about 50 minutes to complete at a walking pace, you'll get a fantastic view of the park's namesake lake and enjoy a serene, rather remote trail path.
If you're looking for a more challenging state park backpacking adventure, we recommend you head out on Cane Creek Lake Trail. This 15.6-mile loop offers a peaceful pathway with lake views through the park's streams as well as plentiful pine and oak trees. In addition, you'll trek across the park's three famous suspension bridges. For safety reasons, you'll want to inform the Visitor Center that you are heading out on the trail, and it is requested by the park administration that you sign in and out at the park's trailhead.
Camping in Cane Creek State Park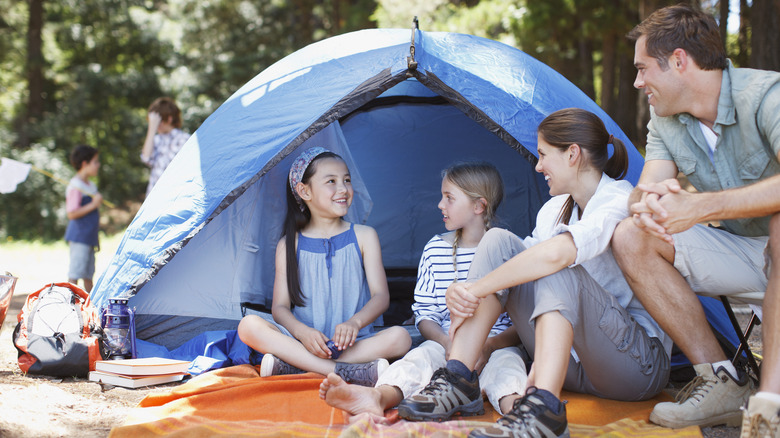 Tom Merton/ Getty Images
After a long day of exploring the state park, we can bet you won't want to leave the beautiful landscape. Set yourself up for success and plan to camp overnight at Cane Creek State Park for a fully immersive adventure outdoors. Conveniently enough, camping at the state park is free and reservations are not required. However, camping is only permitted at the park's officially designated camps and shelters. It is also mandatory that you obtain a free camping permit from the Visitor Center before you set up camp.
There are 29 campsites located in the park, just a brief stroll away from the tranquil shores of Cane Creek Lake. At each site, you'll find amenities like electricity outputs, clean water, grills, and even flush toilets close by. If you're planning your next U.S. glamping trip, check out the park's stationary RV. Rented out to guests, this camper offers room for six campers along with air conditioning, a deck, a small kitchen, and a stunning location on the park's grounds. RV rental requires a reservation and nightly fee. Whether you plan to stay overnight in a traditional campsite, a luxury RV, or not at all, a visit to Cane Creek State Park ensures a memorable and revitalizing experience in the heart of Arkansas' wilderness.