How To Politely Turn Down Travel Plans You Can't Afford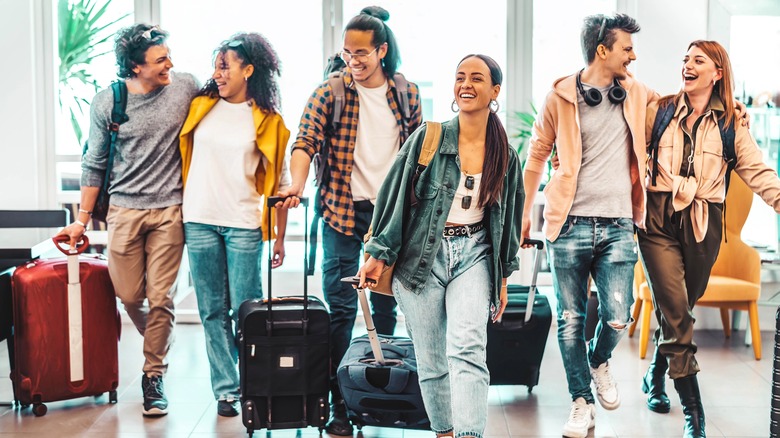 DavideAngelini/Shutterstock
Wanderlusts unite! It should come as no surprise that people are now traveling more than ever! "It's become less 'revenge travel' and more of a lifestyle in terms of sort of a generational shift in the prioritization of in-person experiences over goods," Travel Expert Jeanelle Johnson told CNN. Gone are the days when people saved up for years and years, even waiting until retirement age to embark on their bucket list trips. They're doing it now! 
And as it turns out, many are not taking the trip alone; they're doing it with their friends! A 2016 survey conducted by TopDeck Travel found that 40% of millennials (aka anyone born between 1981 and 1996) prefer to travel with their friends. Similarly, Exodus Travel found that 71% of Americans believe traveling together can bolster and enhance friendships.
Alas, this newfound love of traveling with your pals isn't without its drawbacks, particularly when it comes to finances. So what do you do when you're invited on a trip you can't afford? Here's how you can politely turn down travel plans when funds are low.
Be honest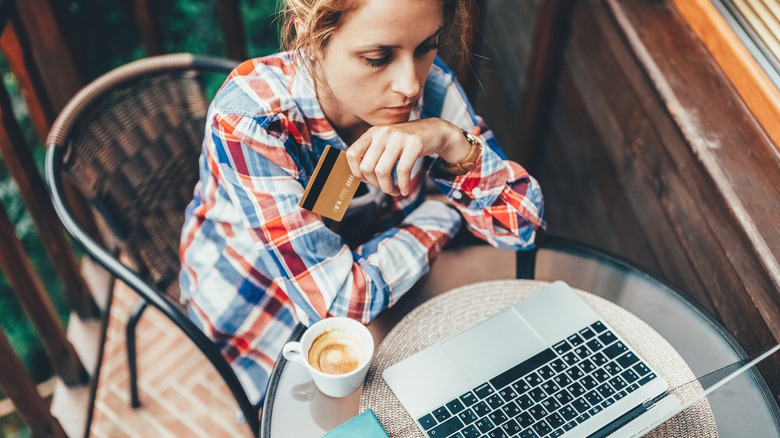 Martin-dm/Getty Images
Honesty really is the best policy! Unless you're a member of the Roy family à la HBO Max's "Succession," chances are there's been at least a time or two when friends invited you to participate in something you couldn't afford. But in the era of group trips, pricey destination weddings, and multiple-day bachelor and bachelorette parties (helloooo Nashville), those instances are becoming increasingly frequent.
According to Etiquette Expert Diane Gottsman, however, the key to bowing out gracefully from these expensive, budget-busting trips is all about being honest. "It's not necessary for them to divulge the reason if it's going to embarrass them or if they're uncomfortable. But, they can certainly say, 'It sounds like fun, but a little steep for my budget right now,'" Gottsman advised Brides readers. And at the end of the day, if they're true friends, they'll understand! "People definitely do understand. Especially friends and family who want the best for you and don't want you to struggle," she maintained.
Offer an alternative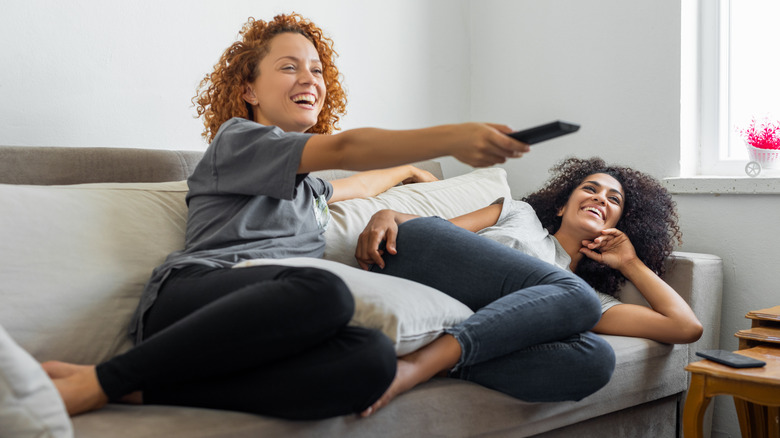 Bymuratdeniz/Getty Images
Sadly, even if you're honest about your lack of funds, it's always disappointing to hear that a friend can't make a memorable trip. Fortunately, a way to compensate for your lack of presence is to offer an alternative idea to spend time together. Friendship Coach Danielle Jackson advised Vox readers to respond to the invitation with something along the lines of "I can't make it this time, but I'd love to have you over this weekend to watch that movie everyone is talking about." This line works for a multitude of reasons: First and foremost, it's honest. Second, it doesn't come off as a poor, "pitiful me" sob story. And lastly, it communicates that you're still interested in enjoying other (read: less expensive) experiences together!
Another option is to devise a plan to be on the trip in spirit. You can say, "Listen, I'm not going to be able to attend, but I at least want to make sure that I send some money along to buy your first round of drinks or contribute to your meal," Gottsman suggested during an interview with Brides. In this case, you're being honest about the situation and making it clear that you want to celebrate and make memories from afar! A win-win, no?