Should You Insure Your Cruise? Here's What To Know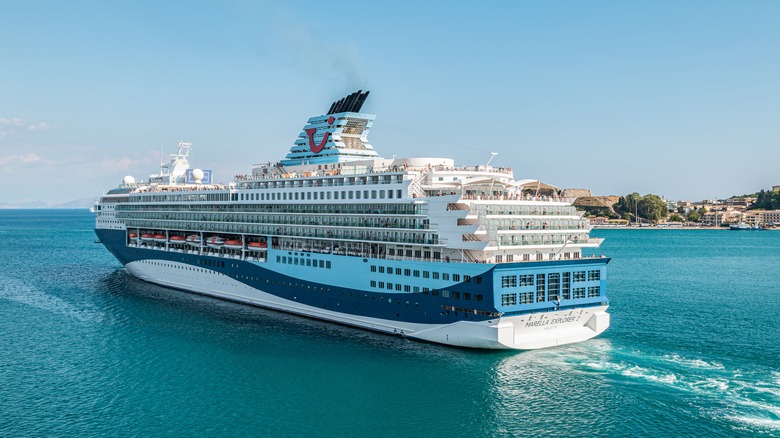 NAPA/Shutterstock
It's never a bad idea to buy travel insurance before a trip, and a cruise vacation is no different. While most cruise vacations will be incident-free, the adage "you don't need insurance until you absolutely do" is always true. Between the threat of flight cancelation, getting sick onboard, and unpredictable weather, there are plenty of ways your cruise experience may not be smooth sailing — if you sail at all.
Many cruise lines now offer their own cruise insurance to passengers. As far as convenience, you can't beat cruise line insurance. Often, adding a policy simply involves checking a box through your cruise line's website when booking your trip. But before you check that box, you should understand what your cruise insurance does and doesn't cover.
Depending on the policy and your situation, you may find that regular travel insurance through a third-party provider is a better option. Or, maybe your travel credit card provides adequate coverage. To help you navigate, we'll explore what cruise insurance typically covers and whether it's the right choice for you.
Coverage of cruise insurance policies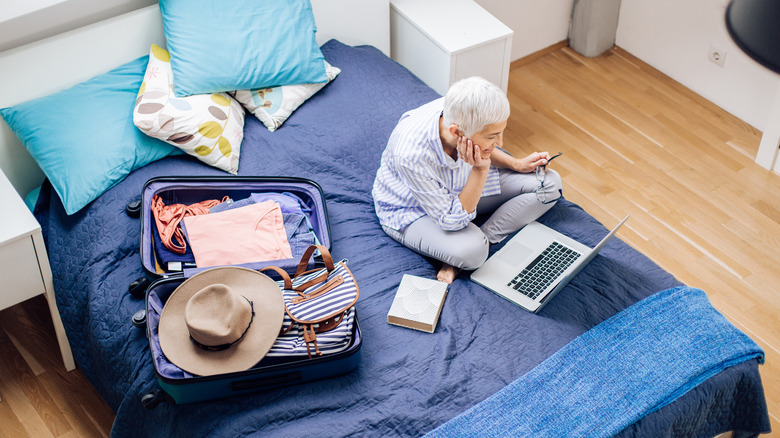 Rgstudio/Getty Images
While many travelers may elect to purchase travel insurance when planning other types of vacations, some may forgo insurance for cruises, assuming a cruise is pretty insulated from mishaps. But, if you fall ill on a cruise, your typical medical insurance probably won't cover you, especially in international waters. But medical coverage aside, there are other situations to consider.
Circumstances covered by cruise insurance vary by provider and policy, but these types of insurance policies typically cover the following: trip cancellation or interruption, trip delay, baggage protection, medical treatment, and medical evacuation. Similar to other third-party travel insurance providers, many cruise insurance policies do not cover pre-existing conditions or include "cancel for any reason" coverage. However, you may be able to add on these benefits.
Although cruise insurance may be similar to a third-party travel insurance policy, cruise insurance is typically more limited in its coverage. For instance, if you miss the cruise's departure from the port due to flight cancellation, cruise insurance may offer missed connection coverage, providing you a set dollar amount to fly you to the next port of call.
However, the circumstances of this canceled flight may be limited to mechanical issues or weather. Outside of these reasons, you may need to pay out-of-pocket to reach the next port of call. A third-party travel insurance policy may cover more flight-related circumstances than cruise insurance.
Cruise insurance versus regular travel insurance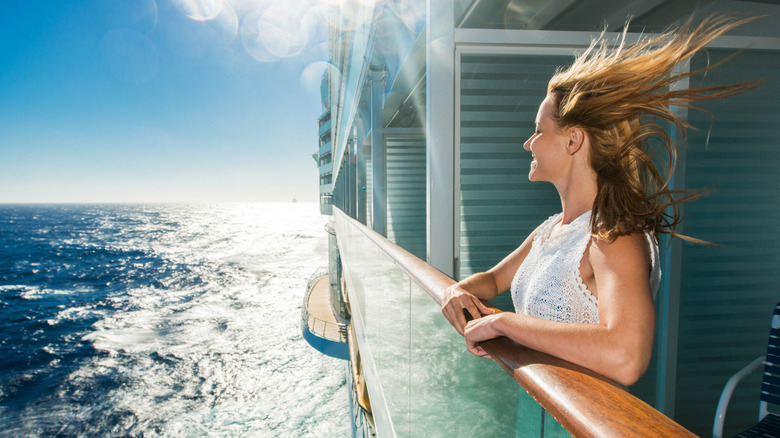 Brauns/Getty Images
Overall, cruise insurance policies address circumstances directly related to the cruise, while a third-party insurance policy can cover other aspects of the trip, including flights, accommodations before and after the cruise, as well as the cruise itself. As noted, neither type of insurance policy typically offers "cancel for any reason" coverage in their basic plans, but both usually offer this benefit as an upgrade. However, there's a big difference between the two types of insurance.
Although this can vary by cruise line, many cruise insurance policies offer vouchers as "cancel for any reason" reimbursement, while a third-party insurance policy will reimburse your canceled trip with cash. As noted, if you do cancel your trip, your cruise insurance will probably only address the cruise itself (with vouchers) but not the other nonrefundable expenses, such as flights and accommodations associated with the cruise.
That said, cruise insurance policies are typically less expensive than purchasing standalone travel insurance, especially when adding "cancel for any reason" coverage. And if you're okay with a voucher for another cruise in the future, then cruise insurance may provide adequate coverage for your trip. Also, while basic cruise insurance may be more limited than standalone insurance, these cruise policies vary greatly, so you may be able to adjust a cruise insurance policy to fit your specific needs.