The Best Time Of Year To Visit Peru If You Have A Small Budget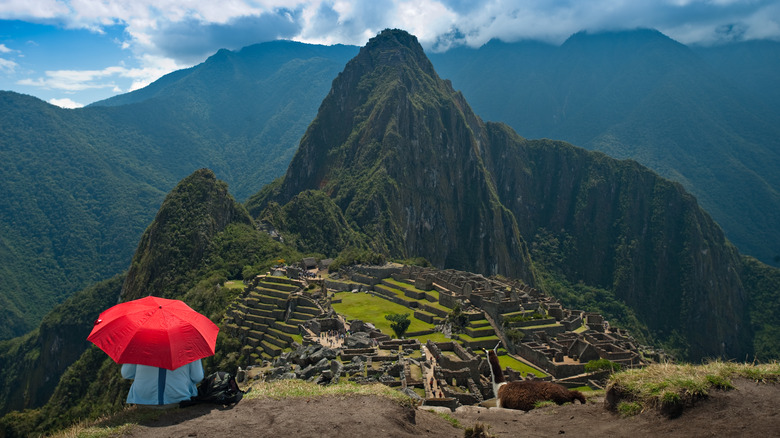 Markskalny/Getty Images
You know that low rumble of excitement you feel when you're somewhere popular but no one else is around? Maybe you remember walking the halls of your elementary school during an evening event, or maybe you're the first to arrive for the party and you get all the good gossip. That's kind of how Peru can make an ambitious traveler feel during the rainy season.
In fact, you probably know a few people who have visited in recent years (maybe you've even been one of them). According to World Data, Peru generated $1 billion in tourism revenue from the United States alone in 2020. Much of that was likely generated during the small-but-mighty country's peak seasons. But if you're reading this article, we suspect you might be open to trading a little sunshine for shorter lines, cheaper flights, and better hotel rates so let's consider how best to stretch those mighty tourist dollars.
Yes, you'll see the sun (probably)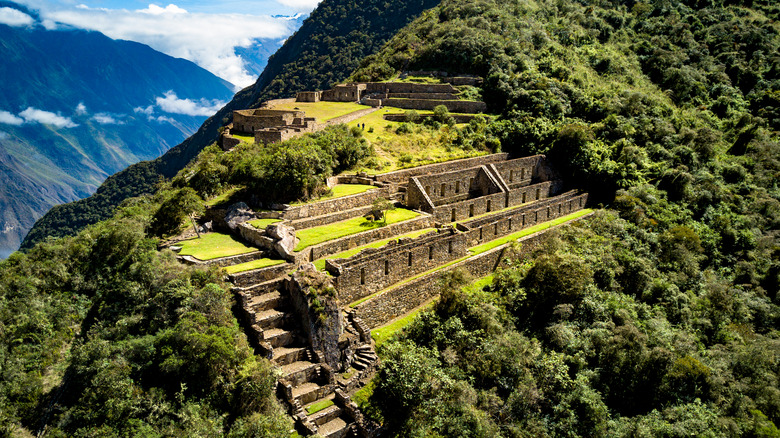 Erick Manga/Shutterstock
Let's get a few caveats out of the way. Peru is a geographically diverse country so even the term "rainy season" should be vetted on a region by region basis. Secondly, Peru, as lovely as it is, is often cloudy anyway — especially in the mornings before the fog burns off. What we're trying to say tactfully is that you may be looking at partially cloudy days regardless of when you visit. That said, the months of November to March tend to be wetter than average, says Apus Peru. This will be especially true in the Andes. But if you're open to packing a poncho, these months present several benefits over others. 
Let's start with creature comfort; During the rainy months, the temperatures actually tend to be warmer than the drier months. Also, those showers, while often heavy, usually last for a short period of time (if you've ever spent an afternoon in Florida, you know the vibes) and contribute to the country's vibrant green color, especially heightened that time of year. Also, Peruvians are used to this and don't let a little rain ruin a good time. In fact, during the past ten years, train services have reportedly only been delayed due to rain once. So your odds of getting around easily sound pretty good to us. 
Who minds a little rain?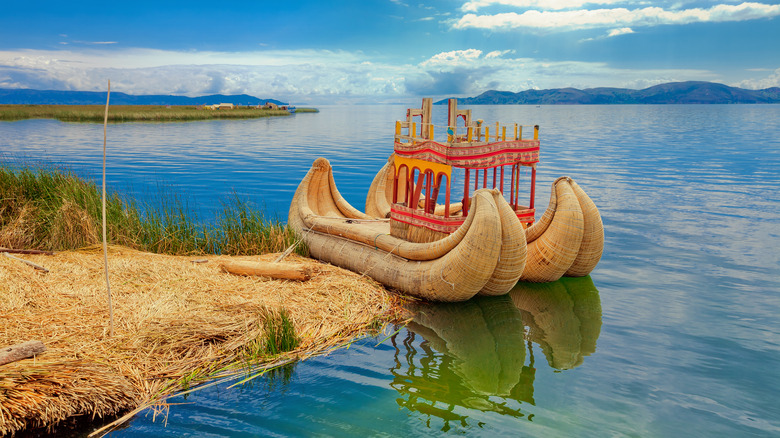 Milton Rodriguez/Shutterstock
Let's take a closer look at what is waiting for you in Peru during those wetter months. First, fewer tourists. Yes, you'll be there but you'll likely be experiencing shorter lines at prime attractions, less congestion at popular destinations, and you may even get a better picture of what daily life is like. 
Next, let's clear up a common misconception: Machu Picchu is open during February (recent closures due to political upheaval notwithstanding so be sure to check before booking). It's only the Inca Trail that is closed for maintenance that month. The Lares route will remain open and it even boasts a few advantages including its relative ease and accessibility to Quechua-speaking communities along the route, if culture is important to you. And since Machu Picchu tickets sometimes need to be booked six months in advance during the high season, the rainy season offers more flexibility. 
Finally, let's look at the bottom line — your money. Not only will you save on flights and accommodations, your money will go further when it comes to your local purchases — and if you're planning a trip to Peru without a stop (or five) at the local food and crafts markets, you're not experiencing some of the best this lovely country has to offer.