The Best Time To Visit Morocco If You're Traveling On A Budget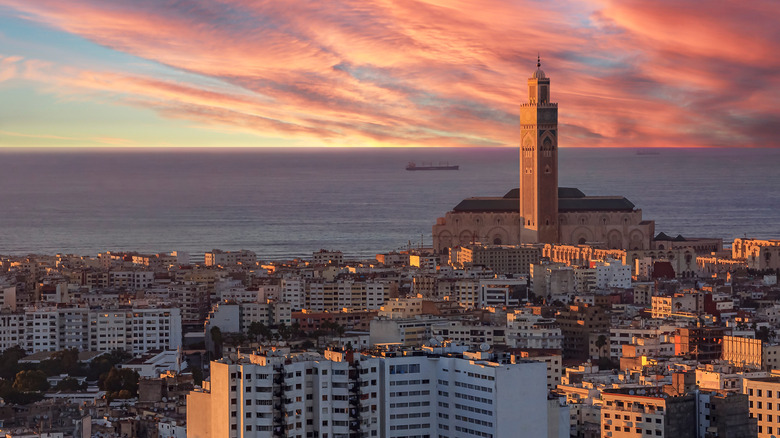 SvetlanaSF/Shutterstock
With fairly temperate weather year-round, there's really no bad time to visit Morocco. But if you're traveling on a budget, you have a couple of options that will work out best. Kayak reports that flights are typically cheapest to Morocco from the U.S. in January, so that month may be atop your list. Meanwhile, Travellers Worldwide reports that the least expensive time of year to visit the country is in November.
But if you're able to get a good plane ticket in July — go ahead and take it. Summertime in Morocco is the hottest time to visit. The heat, however, isn't all that bad unless you plan on being out in the Sahara at midday.
In popular Casablanca, the average high temperatures are around 80 degrees Fahrenheit in August, according to Climates to Travel. Best of all, it's almost certainly not going to rain during your summer trip. Plus, you'll avoid crowds, and hotels will be much cheaper — perhaps the most important consideration for a budget traveler.
Marrakech and Fez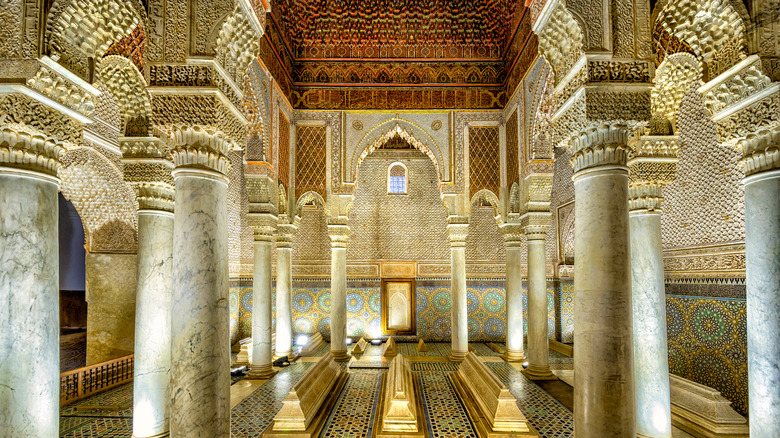 Jana Vackova-Vesela/Shutterstock
Inland, Marrakech is certainly hotter, which may make some reconsider straying from the coastal cities like Casablanca. Still, even sometimes facing triple-digit temperatures, Marrakech is a unique city with lots of shaded indoor options. For example, the Saadian Tombs are a must-visit attraction in Marrakech. According to Riad Chamali, the tombs are all that's left of the historic Saadian dynasty; they were built in the late 1500s and rediscovered in 1917. Best of all, the tombs are open seven days a week.
To the northeast, the historic city of Fes welcomes visitors with an appetite for history as well. Visit Morocco suggests walking the streets of the Fes-El-Bali district and entering the medina (the historic town, per Nomatic Matt) via Bab Boujloud, an elaborate city gate that's as picturesque as it gets. Nomadic Matt also suggests touring the city's tanneries and taking a free walking tour with Guru Walk.
Tangier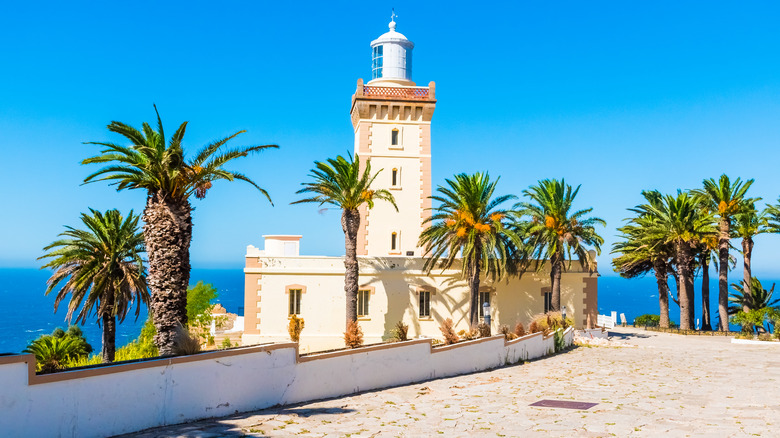 Pavel Szabo/Shutterstock
Overall, Morocco is good any time of year on a budget — it just depends on what you want to do and where you want to go in the country (and if you're willing to tolerate the summertime heat of a place like Marrakech). For those traveling around Europe and making a stopover in Morocco, it'll definitely be a great budget destination with lots of attractions on offer.
Tangier, a popular northern Morocco port city that sees a slew of European travelers, isn't just a pass-through area on your way to Casablanca, Marrakech, or Fes. Morocco World News says among Tangier's "must-see places" are Hercules Cave, one of Africa's biggest caves; Grand Souk, which is full of markets, cafés, and much more; Cinema Rif, an indie movie theater with a café and terrace; and Cap Spartel, with an impressive lighthouse adjacent to the Atlantic Ocean and the Mediterranean Sea.