The Most Budget-Friendly Time Of Year To Visit Croatia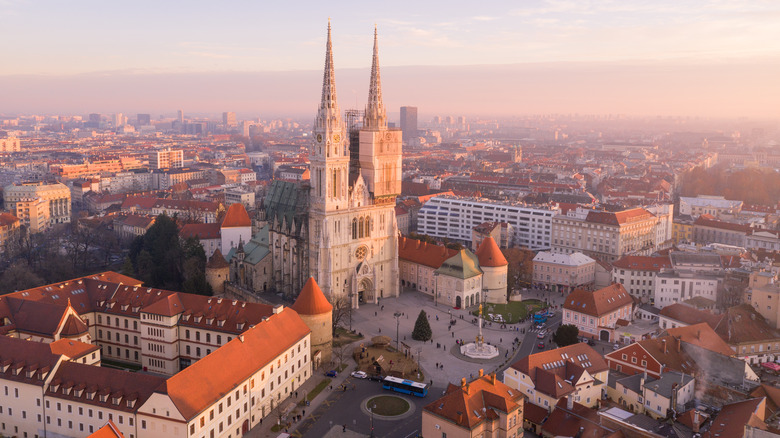 photosounds/Shutterstock
Croatia has a little bit of everything. If you're searching for the perfect destination for your next overseas trip, this beautiful country on the Adriatic coast may just check off everything on your list.
Croatia is a small country located just south of Slovenia and a ferry hop from Ancona, Italy but don't let its size fool you. You could not find a destination in Europe with more to offer. It has ancient castles, pristine beaches and crystal clear blue waters, forests, and incredible foodie experiences. For those looking for something more upscale, you can find incredible luxury resorts and first-class sailing trips that explore the Dalmatian coastline.
Due to its expansive offerings and growing popularity, Croatia is considered a more expensive destination. Thankfully it is not nearly as expensive as the budget-eschewing Switzerland but be mindful if you are looking to keep costs at a minimum. The Broke Backpacker has a great guide for budget travelers and breaks down all the costs of vacationing in Croatia.
However, one way you are guaranteed to get amazing deals is to visit Croatia during a more budget-friendly time of year. While the high season in the summer is most attractive for those looking to swim and sunbathe, it can be incredibly expensive. However, in the spring, autumn, and winter, when tourists are few and far between, the prices are great.
What to do in Croatia in the off-season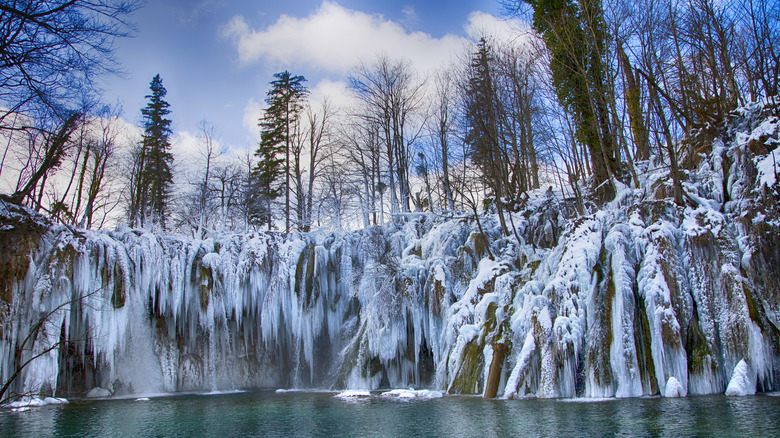 ninopavisic/Shutterstock
Yes, it's true. When visiting Croatia in the off-season, you may trade a bit of the summer fun for cold weather and lower prices. So what should you plan on doing when visiting outside of the high season? Well, don't worry, Croatia is not just coastline and beaches. There are still tons of things to do! The Blonde Abroad recommends visiting from October to April and heading inland to take advantage of the amazing prices and availability. In contrast, you will want to avoid the coastline since most of the businesses that cater to travelers close at the end of the high season.
For those that enjoy winter wonderlands, you will find plenty of snow-based activities in Croatia's mountain areas. Though it is a well-known watering hole for swimming, Chasing the Donkey writes that travelers should still consider visiting the famous Plitvice Waterfalls in the winter to see them frozen over. The blog also includes a great list of ski resorts for those that are into snow sports!
Alternatively, if you love food and exploring new and amazing cuisines, you will definitely find Croatia's off-season activities enticing. Secret Dalmatia's mega guide to food and wine experiences in Croatia lists a number of amazing activities you can enjoy including truffle hunting, cooking classes, and tastings of cheese, wine, oysters, and olive oil.
Things you should know before visiting Croatia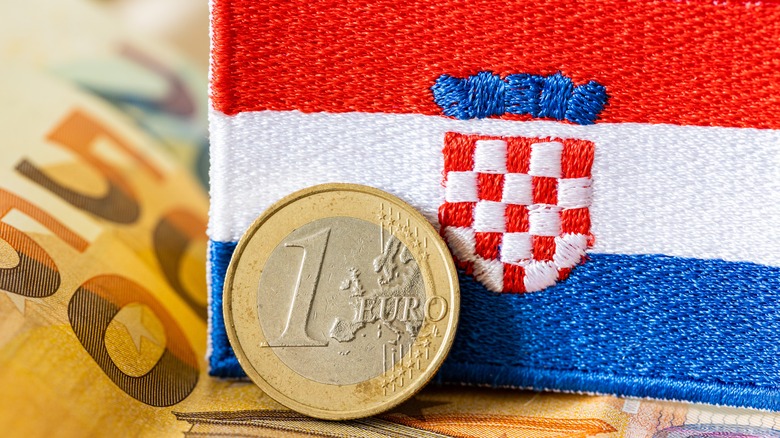 Andrzej Rostek/Shutterstock
Most blogs you read about Croatia today will list the Kuna as the local currency however you should be aware that Croatia has just been accepted to the Schengen Zone and will drop the Kuna in favor of the Euro in January 2023. This also means that Croatia will be included in U.S. travelers' 90-day visa allotment in the EU. So don't make the mistake of overstaying your visit if you plan to do some long-term travel.
Something else that is probably (very) obvious but you should still be aware of is that Croatians speak Croatian. However, according to Rewind Dubrovnik, 81% of Croatians also speak English! So you will likely have very few issues communicating with locals. Though if you go to more rural areas this may change, so it is always a good idea to learn the basic pleasantries before you go. Visit Learn Croatian to practice some of the basic phrases (and pronunciation) one should know before you visit Croatia.