A Cruise May Be The Best Getaway During Hurricane Season. Here's Why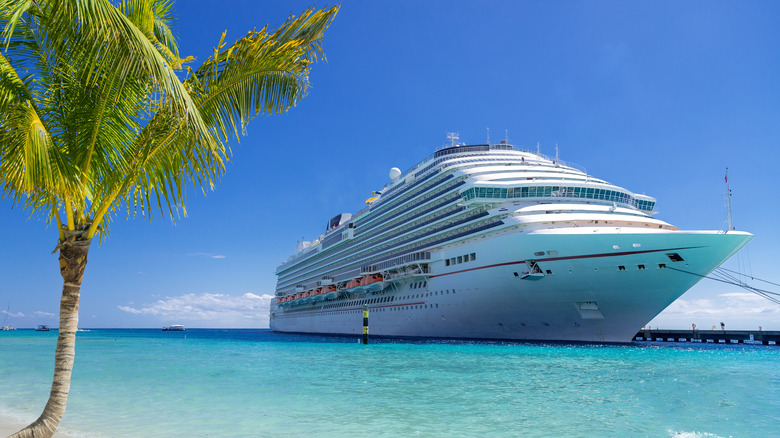 NAN728/Shutterstock
When envisioning a vacation cruise, you probably think of fruit-filled mai tais, postcard-worthy sunsets, and exotic ports of call beckoning to be explored. And you should. Cruising over the horizon, drifting away from the mainland's hustle and bustle, is the ideal trip for millions of annual seafaring vacationers. However, as with most vacations, choosing the right time to travel can be just as important as the destination.
While it may seem counterintuitive, planning a cruise during hurricane season can offer the savvy traveler a number of surprising perks. According to the Weather Channel, 97% of Atlantic hurricanes occur between June 1 through the end of November. This time of the year is technically hurricane season. Probably not the best time for jerk-chicken in Jamaica or snorkeling in the Bahamas, right? Actually, choosing to cruise during hurricane season can be a safe and budget-friendly decision.
While taking an Alaskan or Mediterranean cruise can completely circumvent the risk of a hurricane, savvy vacationers know that Caribbean cruises during the late summer and autumn months can include discount prices and thinner crowds.
Planning a Caribbean cruise during hurricane season can be safe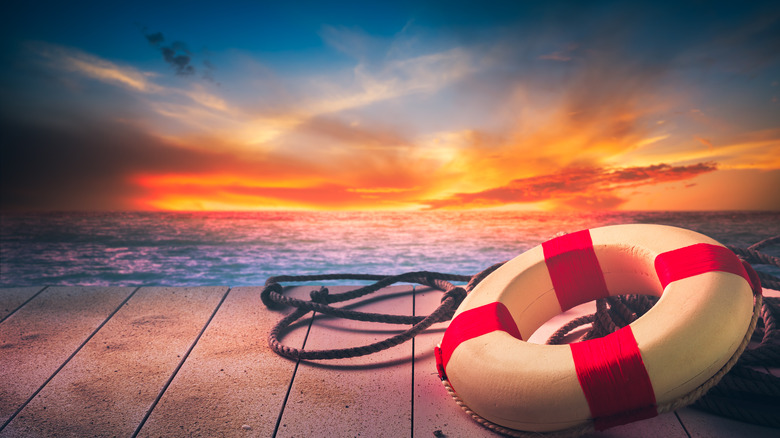 Fer Gregory/Shutterstock
Unless you're embarking on the S.S Minnow, cruising in the Caribbean during hurricane season is typically a seaworthy endeavor. First, the Caribbean Sea is huge, encompassing over 1 million square miles, while the largest hurricanes' effects may span a few hundred miles.
With the entire ocean in which to maneuver and advanced forecasting technology, cruise ships can simply set hurricane-free courses if a storm occurs. Also, if a ship did need to shift gears and boogie, the average cruise ship can move about twice as fast as an impending hurricane, according to an article by NBC News. While "outrunning" a hurricane typically wouldn't be necessary, this fact of physics can be comforting.
According to Travel Market Report, six cruises were canceled due to Hurricane Ian, the largest and most devastating storm of 2022. When you consider the hundreds of cruises that annually depart during hurricane season, the probability of booking a canceled cruise is tiny.
Business Insider reported that three Florida cruise ports were closed during Hurricane Ian. The result? Passengers on a few cruise ships had to spend an extra day at sea. And this is the most consequential and likely outcome of a hurricane-related event — a simple itinerary adjustment. In most cases, this itinerary change would mean swapping out one Caribbean beach paradise for another. Not so bad.
It can be a budget-friendly and less crowded cruising experience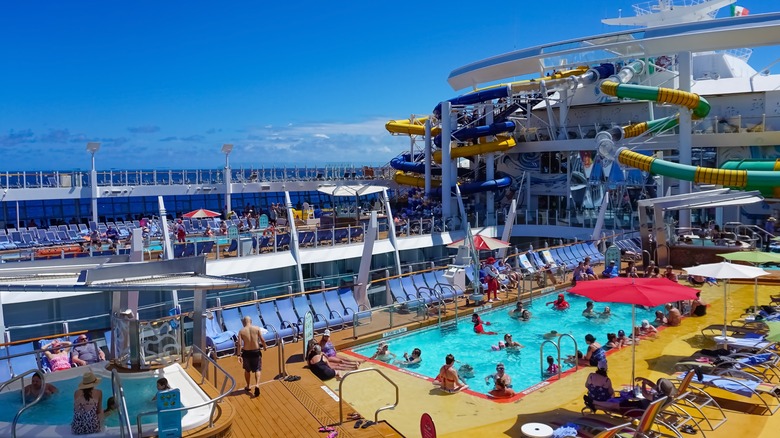 Solarisys/Shutterstock
Cruising during hurricane season can also be smart traveling decision. Since some vacationers will simply dismiss the idea of cruising during hurricane season, you'll typically find excellent discounts unavailable during other times of the year. Taking a cruise between June and November may also mean less-crowded communal areas on the ship. This could translate to shorter buffet lines, prime poolside seating, and a generally more relaxing atmosphere. You may also find discounts and smaller crowds at typically buzzing ports of call.
Although planning a cruise during hurricane season is absolutely doable, it's important to note that a hurricane could affect your trip. The experts at Cruise Critic consider travel insurance as an essential purchase if planning a cruise during hurricane season. And while a hurricane could cause a cancellation, a course or port change is a far more likely outcome. So, if you can weather the storm of a possible itinerary change, then you can enjoy the smooth sailing of savvy vacation planning and its perks.