10 Surreal Sunsets That Will Take Your Breath Away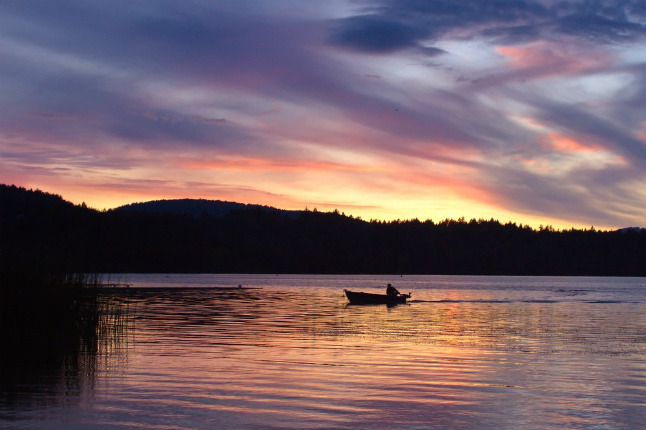 Shutterstock
Can you remember the last time you saw a brilliant sunset? Think back to the bright pastels rippling across the evening sky, crashing into each other in the final chaotic moments of sunlight. People gathering on the beach to watch the sun dipping below the water's edge and the colors it leaves in its massive wake. [slideshow:966]
There's something about this daily ritual that seems anything but habitual. When people are lucky enough to marvel at the setting sun, the display is celebrated as more than just another day passing into night.
Tourists travel from all over to find destinations famous for their sunsets and tour guides plan entire tours around the schedule of the setting sun. Many say it's their favorite time of day and, with sights like these, it's not hard to see why.
There's nothing like practicing yoga in the dipping sun, or enjoying the spectacle most from a high peak after a long hike. Whatever you're preferred activity, these incredible scenes from around the world will inspire you to get out there and see it for yourself. From the Pacific Coast of Southern California to an island off the coast of Germany, take a tour of these 10 surreal sunsets around the world.
El Porto, Calif.
A beach community in Southern California, El Porto is well known for fantastic sights and perfect waves. Part of the larger Manhattan Beach, this surfers paradise is open to the public and parking in the El Porto lot is free before 8 a.m., but beach-front metered parking is also available at $1.25 per hour.