The Worst Hurricanes In US History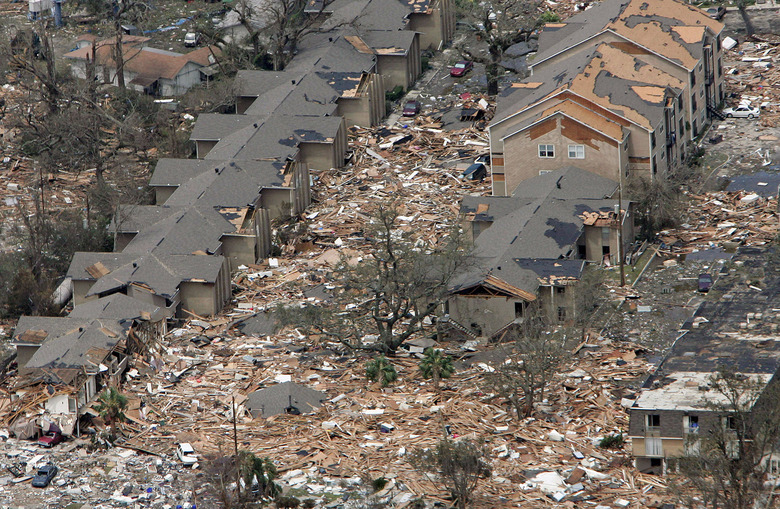 PAUL J. RICHARDS/AFP via Getty Images
Although peak hurricane season is mid-August through late October, the full season lasts from the beginning of June to the end of November and deadly hurricanes can occur anytime in that period, according to the National Hurricane Center.
The strength of hurricanes is determined using the Saffir-Simpson Hurricane Wind Scale, which ranks storms from one to five. A Category 1 hurricane has sustained winds between 74 and 95 mph, while a Category 5 will cause catastrophic damage with winds starting at 157 mph. While a storm's category can correspond with the damage it causes, other factors can also affect the impact a hurricane has once it hits.
Throughout American history, there have been dozens of devastating tropical cyclones that have wreaked havoc on towns and coastlines. Here are some of the worst ones based on estimated cost of damage. (Note that the costs have been CPI-adjusted to 2020 dollars.)
Hurricane Frances, 2004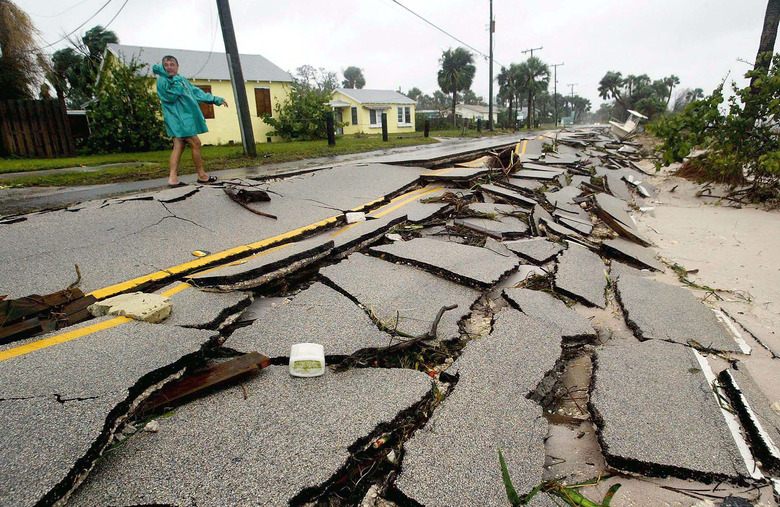 Chris Hondros/Getty Images
2004's Hurricane Frances caused $13.7 billion in damages to some of the best coastal towns in America. Frances was a Category 2 hurricane that hit east-central Florida and caused flooding in Georgia, the Carolinas and New York.
Hurricane Irene, 2011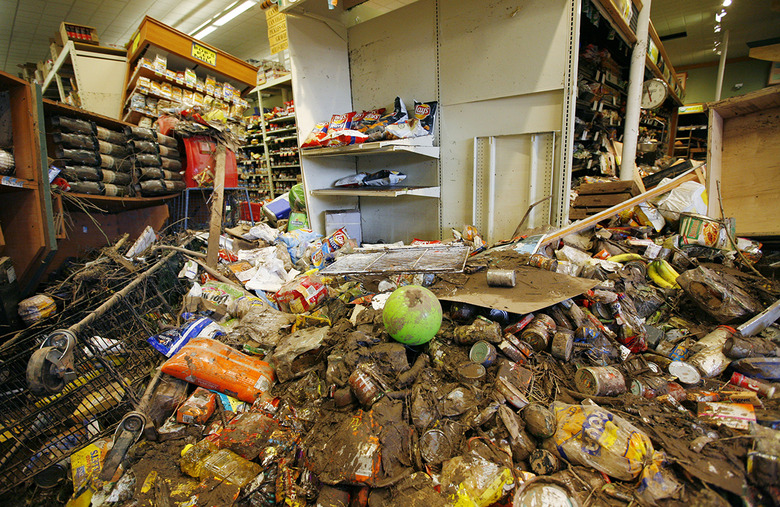 Monika Graff/Getty Images
Hurricane Irene caused just under $16 billion in damages in 2011. It hit North Carolina and moved up the Mid-Atlantic coast as a Category 1 hurricane. Overall, nine states were affected by flooding, power outages and more.
Hurricane Hugo, 1989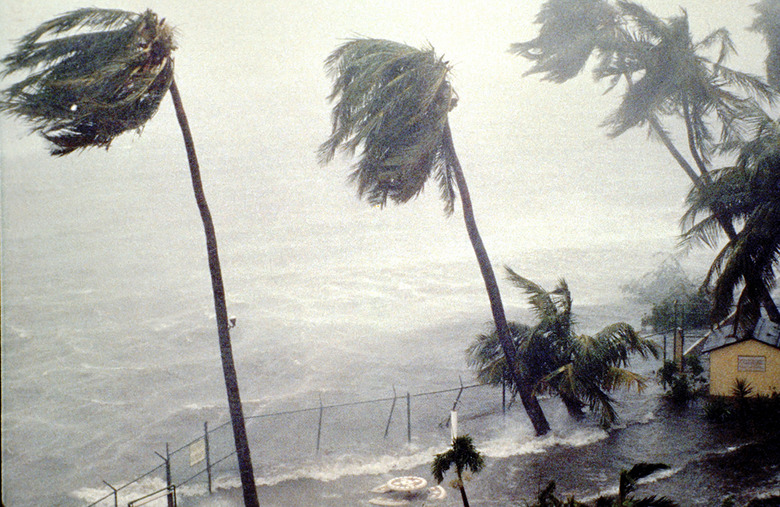 Gary Williams/Getty Images
With 86 deaths and nearly 20-foot storm surges, Hurricane Hugo was a severe Category 4 storm. It damaged the U.S. Virgin Islands and Puerto Rico and devastated North and South Carolina. There was a total of $19.3 billion in damages.
Hurricane Charley, 2004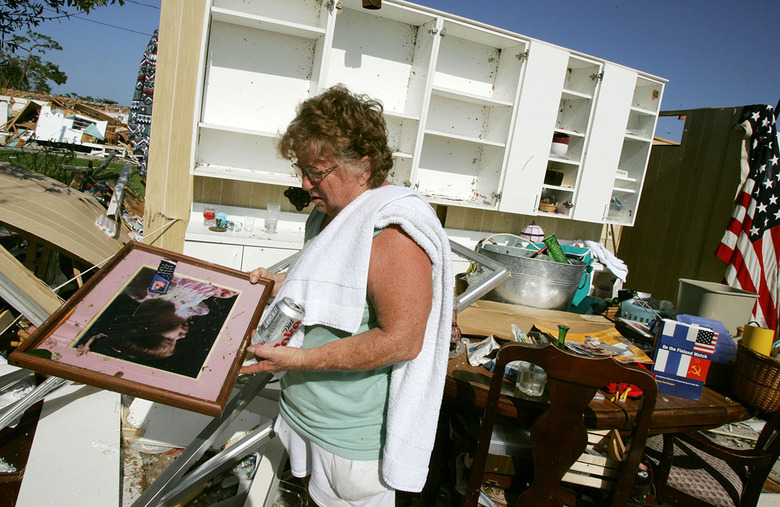 Mark Wilson/Getty Images
Damaging the Carolinas and southwest Florida, Hurricane Charley touched land as a Category 4 storm in August 2004 and caused $22.4 billion in damages.
Hurricane Florence, 2018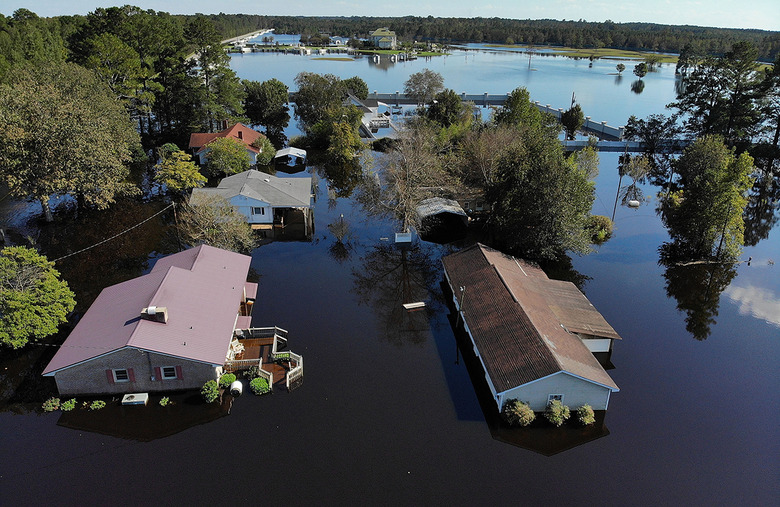 Joe Raedle/Getty Images
Both the Carolinas saw extreme rainfall during Hurricane Florence, which touched land as a Category 1 and caused $24.5 billion in damages. It was a large, slow-moving hurricane but had wind gusts that were reported at over 100 mph.
Hurricane Rita, 2005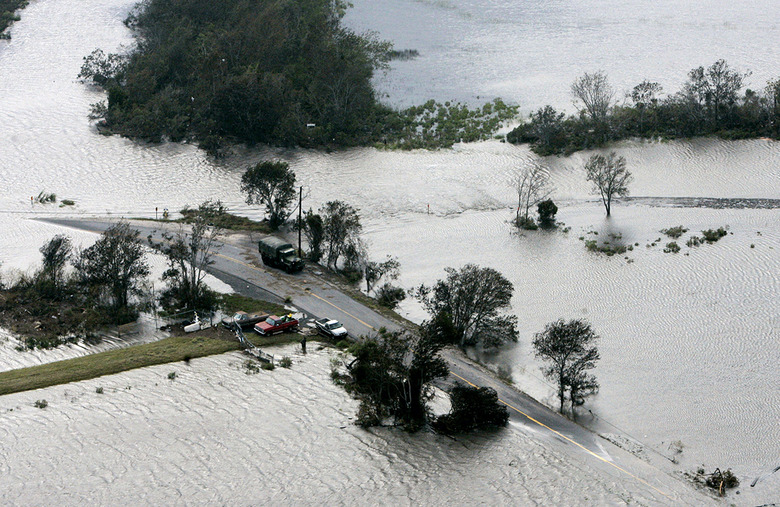 Sandy Huffaker/Getty Images
Making landfall at the Texas-Louisiana border just a month after Hurricane Katrina, Hurricane Rita was a Category 3 storm that caused $25.2 billion in damages.
Hurricane Michael, 2018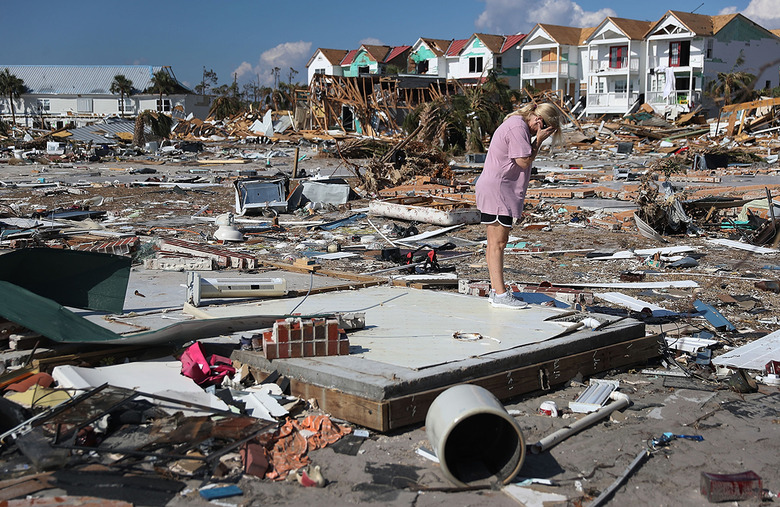 Joe Raedle/Getty Images
Though the monetary damages were lower in comparison to other hurricanes at $25.5 billion, Hurricane Michael was a powerful Category 5 that hit land in Mexico Beach, Florida. The winds traveled at 160 mph and ruined crops during harvest season across several states. It was the first Category 5 to reach the American mainland since 1992's Hurricane Andrew.
Hurricane Wilma, 2005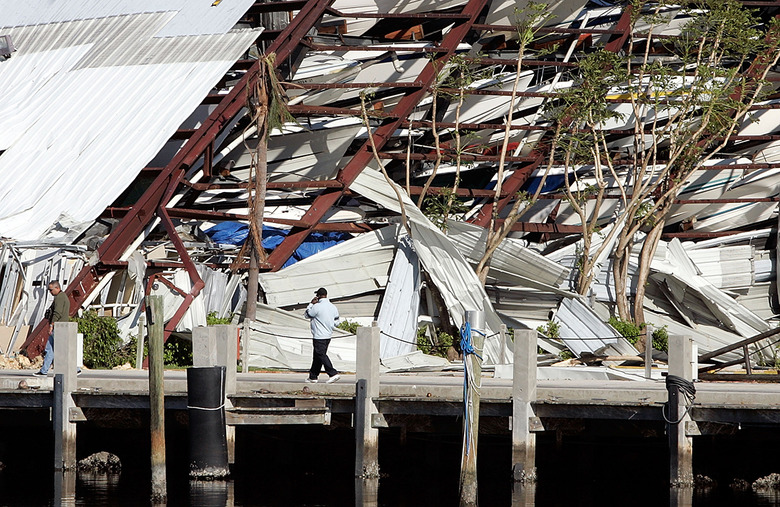 Carlo Allegri/Getty Images
Making landfall just a couple months after Hurricane Katrina, Hurricane Wilma caused just under $26 billion in damages due to winds and flooding. Before reaching southwest Florida, Wilma was a Category 5 storm that fell to a Category 3 when it hit land.
Hurricane Ivan, 2004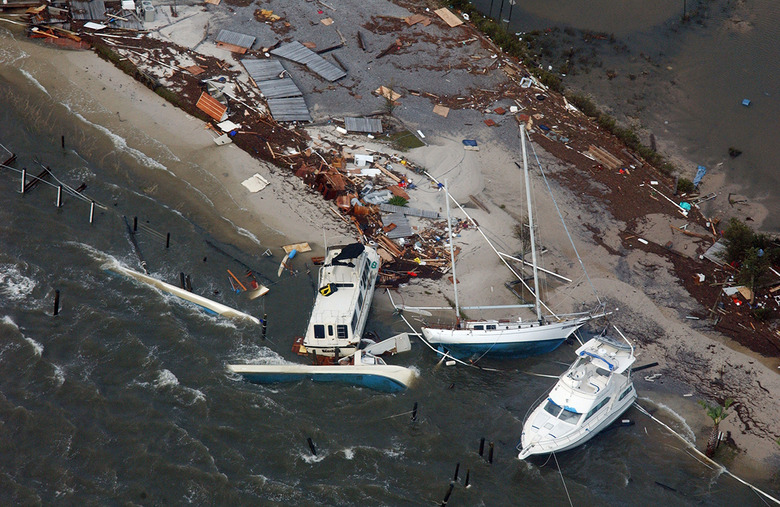 Stacey Pardini/U.S. Coast Guard via Getty Images
Hurricane Ivan was a Category 3 hurricane that caused $28.7 billion in damages and 57 deaths in September 2004. More than 15 states saw significant flooding and wind damage.
Hurricane Andrew, 1992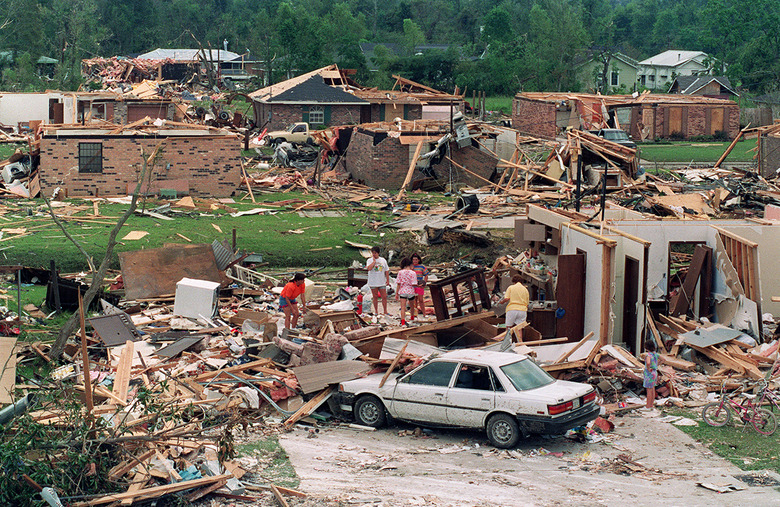 PAUL J. RICHARDS/AFP via Getty Images
Hurricane Andrew caused $50.5 billion in damages after it hit Florida as a Category 5 and then Louisiana as a Category 3. Hurricanes are hard to prepare for, but this one was particularly damaging, leaving more than 160,000 residents in Dade County, Florida, homeless.
Hurricane Irma, 2017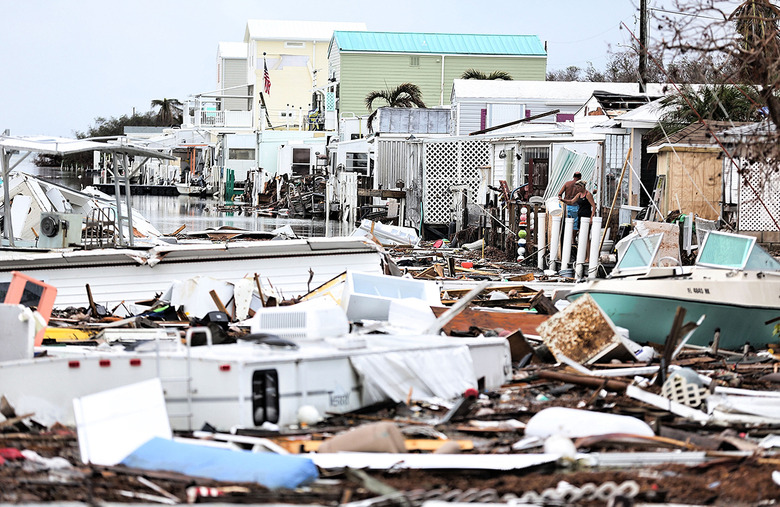 Marc Serota/Getty Images
Hitting the U.S. Virgin Islands as a Category 5 and then dropping to a Category 4 before making landfall in Cudjoe Key, Florida, Hurricane Irma caused $52.5 billion in damages. It was the third Category 4 hurricane to reach the U.S. in 2017. Irma's sustained maximum wind speed of 185 mph for 37 hours made it the longest in satellite history, according to the National Oceanic and Atmospheric Administration.
Hurricane Ike, 2008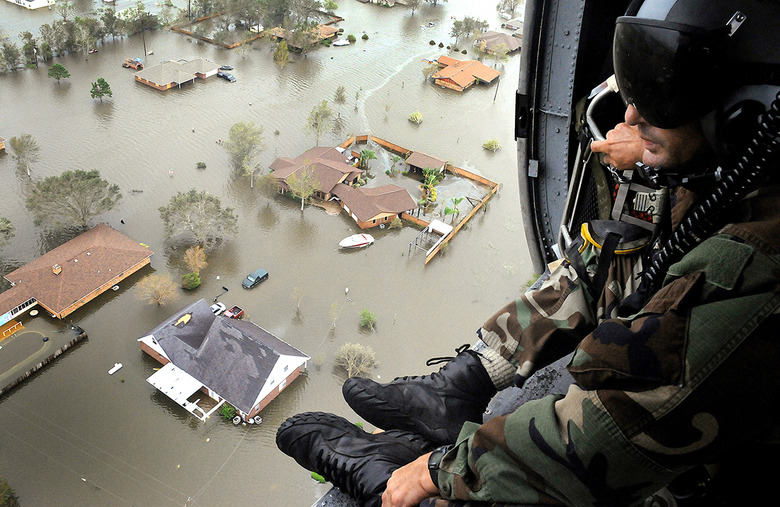 Paul Flipse/US Air Force via Getty Images
There were nearly $37 billion in damages from this Category 2 hurricane. It caused considerable flooding in Southern and Midwestern states as well as severe shortages of gasoline. It remains the largest Atlantic hurricane in size on record.
Superstorm Sandy, 2012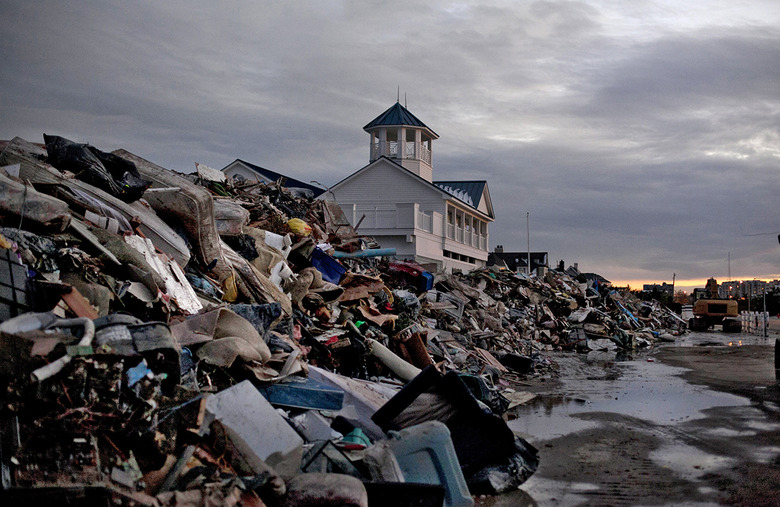 Allison Joyce/Getty Images
Superstorm Sandy is one of the most damaging winter storms in U.S. history as well as a devastating hurricane. That's because Sandy started as a late-season hurricane before merging with a nor'easter to become a hybrid "superstorm." It caused just over $74 billion in damages and shut down the New York Stock Exchange for two days.
Hurricane Maria, 2017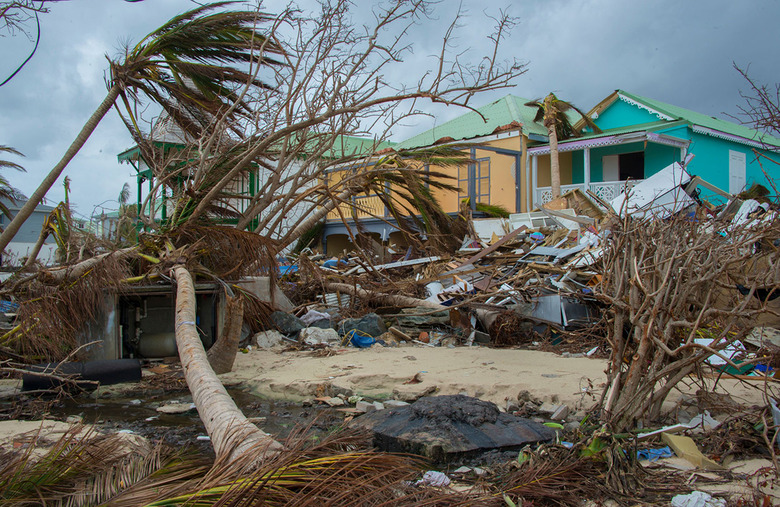 HELENE VALENZUELA/AFP via Getty Images
Maria was another 2017 Category 4 hurricane. Before it made landfall in Puerto Rico and the U.S. Virgin Islands, Maria was considered a Category 5. Overall, the death toll was 2,981 — greater than Harvey and Katrina combined, and Maria caused $94.5 billion in damages.
Hurricane Harvey, 2017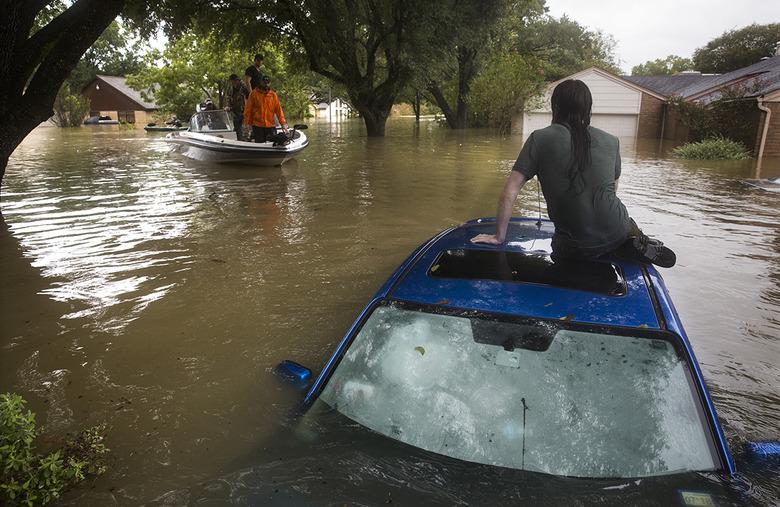 Erich Schlegel/Getty Images
Lasting around just five days, Hurricane Harvey caused over $131 billion in damages. There were far fewer deaths than there were during Katrina — 89 total — but over 200,000 homes and businesses were destroyed as a result of the massive rainfall and flooding that ensued. Harvey made landfall near Rockport, Texas, and was labeled as a Category 4 storm.
Hurricane Katrina, 2005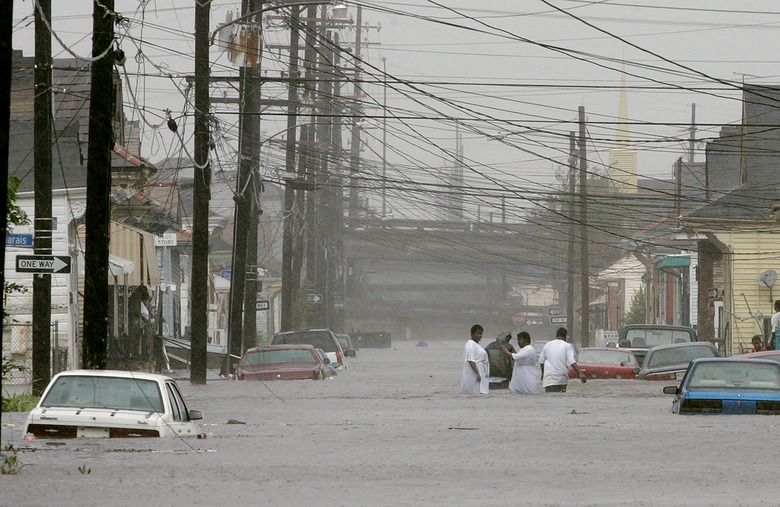 Mark Wilson/Getty Images
With an estimated $170 billion in damages, Hurricane Katrina is known as the worst hurricane in U.S. history. Katrina started as a tropical depression on Aug. 23, 2005, and then became a hurricane two days later, just before it reached land at the Miami-Dade/Broward county line in Florida. Overall, there were 1,833 deaths caused by the Category 3 hurricane across the U.S. Hurricane Katrina was not only the most damaging hurricane, but it also ranks among the worst natural disasters ever in U.S. history.