The 15 Best Surf Camps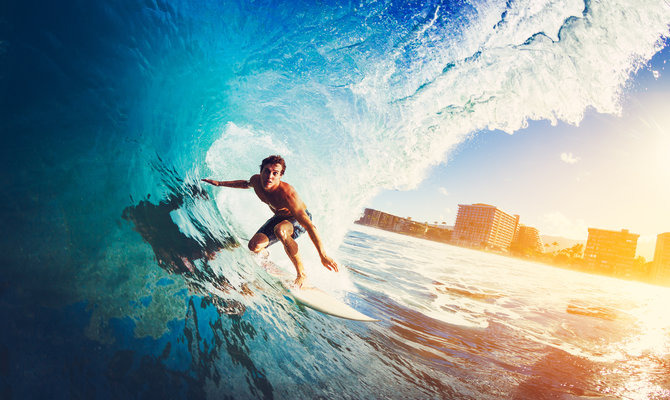 EpicStockMedia/Shutterstock
Reap the benefits of paradise and take the surf trip of a lifetime. Experience new cultures, breathtaking waves, professional training and luxury accommodations.
So you have never tried to surf and you are not sure where to begin. Maybe you tried learning to surf on your own, but you are still struggling and need some help. That's okay. Don't let the wipeouts and nose dives drive you away! Surf camps are great for beginner, intermediate and pro surfers. At surf camps, you have the option to take surfing classes with certified instructors. They will teach you how to surf while helping you improve your techniques and how to read the ocean.
Picking the right surf camp is similar to picking the right surf board. How so? Well, you have to shop around and figure out what your intensions are. That being said, before selecting your surf camp there are a few things to consider. How far are you from the beach? How big are the waves? Is it going to be crowded? Are you going for surf lessons? Do you need to improve your tricks? Where are you going to stay?[slideshow:82200]
There are countless surf camps all over the world. From New York to France and Hawaii, I can assure you, you will gain the experience of a lifetime. Surf in some of the world's best surf spots, visit some of the most pristine beaches, interact with nature, make new friends and explore the thrill of the ocean.
Get out there, the ocean is waiting for you. Here are the 15 Best Surf Camps!
Click here for the 15 Best Surf Camps
More Readings:
The World's Most Surprising Surf Spots
The Most Beautiful Remote Beaches in the World