Jaw-Dropping Photos Of The Most Spectacular Pools In The World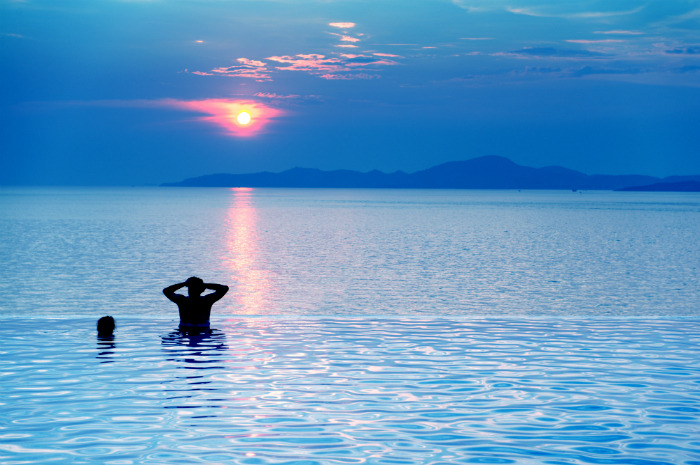 Shutterstock
Active people don't lack opportunities to go on vacation and maintaining their fitness level because hotels have gyms and swimming pools. The challenge is spending time, during which you can be having fun, running on a treadmill or doing laps starting at a black line. These boring possibilities are becoming the exception rather than the rule.[slideshow:88732]
The increasing range of infinity swimming pools, natural lagoons, overwater bungalows, and private villas – all offering breathtaking views – are growing in popularity.
Who will prefer swimming for hours where the environment doesn't change, when they can relax as they look at an ocean, a lush desert, elephants bathing in a river, or a whole city's skyline?
Swimming is fun. But swimming in a comfortably warm pool as you look at the soaring and snow-covered Swiss Alps or in one that appears to float in space is unforgettable. Even though such pools are simply amenities in a resort, they are often the reason why people book it.
See the largest pool in the world is also environmentally friendly; imagine relaxing in a pool on top of a building with a drink in hand, staring into the sunset with nothing but an endless sky, the sea and a lavish forest on the horizon; or stay in a spacious room with a private infinity pool overlooking the ocean. You can also float in the largest rooftop infinity pool as you gaze at a beautiful city skyline 57 levels above.
Click here to see Jaw-dropping Photos of the Most Spectacular Pools in the World
More readings:
Treehouses, Castles, and Other Unique Places Around the World
Most Dangerous Vacation Destinations