Don't You Dare: 10 Of The World's Most Dangerous Places To Swim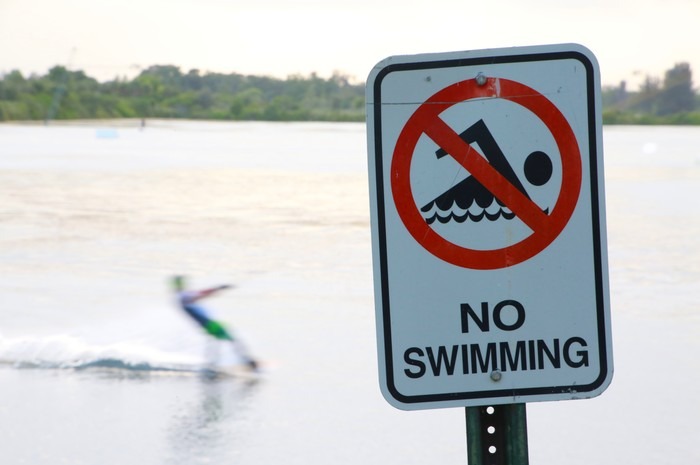 Shutterstock
Swimming in cool waters under a shining sun is a simple pleasure. Some incredible swimming spots are protected areas while others are open year-round for people to dive off docks, swim, go on boat tours, and enjoy any way they can. Most are completely safe, but some only appear that way.[slideshow:92488]
Most people escape the heat by jumping into a man-made pool. But this can in no way compare to plunging into a refreshingly cool natural pool, surrounded by clear turquoise waters and fairytale-like picturesque scenery. However, deadly creatures may be hiding under the surface.
Open-water swimming can be dangerous, even if you know what you're doing. No one is immune to sudden thunderstorms that can lead to overturned boats, stranded passengers, and dangerous swimming conditions.
Some locations are so hazardous and shark-infested that government officials have stepped in and initiated special safety programs that rely on nets, drum lines, or a combination of both to remove high-risk sharks from a particular location. Other locations are perilous because of unseen but powerful rip currents.
Sometimes brave, courageous, or even ill-advised people attempt these dangerous swims. Make sure you know what to expect if you dare to be one of them.
Click here for 10 of the World's Most Dangerous Places to Swim
More readings: 
World's Longest and Most Dangerous Swims
The Biggest Sharks Ever Caught
America's Most Beautiful Waterfalls You Can Actually Swim In