12 Tips For More Effective, Lower Risk Scuba Diving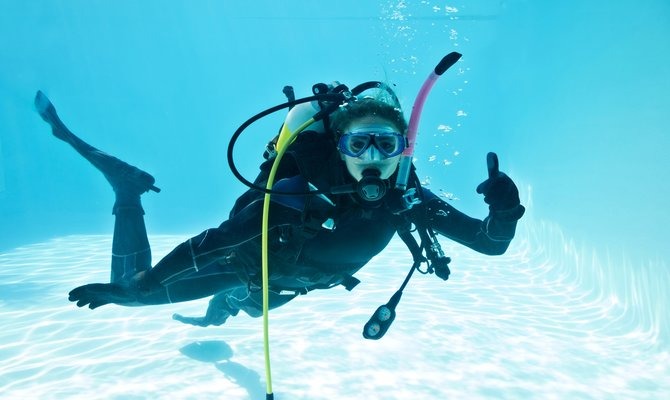 Shutterstock
In order to enjoy this thrilling activity and make the most out of your scuba diving experience, it's important to educate yourself in how to have a more effective dive with fewer risks.
Whether you are scuba diving in California, Hawaii, or Brazil, the safety precautions remain the same. Stay hydrated to avoid dehydration, make sure your health is great before you dive, and always inspect your gear before you jump.[slideshow:96226]
Navigation — using a compass — is one of the most important things to learn. "You save air and save yourself a lot of frustration by making a habit of navigating — not meandering aimlessly — when you're diving, even when you think you don't need to," says Karl Shreeves, technical development executive at PADI (Professional Association of Diving Instructors). If you're not completely confident using a compass, "practice on land then use it a lot while diving," he adds.
Regardless of whether you are a beginner or expert, there is always something new to learn and safety precautions to take into account.
12 Tips for More Effective, Lower-Risk Scuba Diving
More Readings
The Best Places to Travel for Extreme Sports
15 Amazing Trips to Take With Your BFFs