The 10 Dirtiest Beaches In The U.S.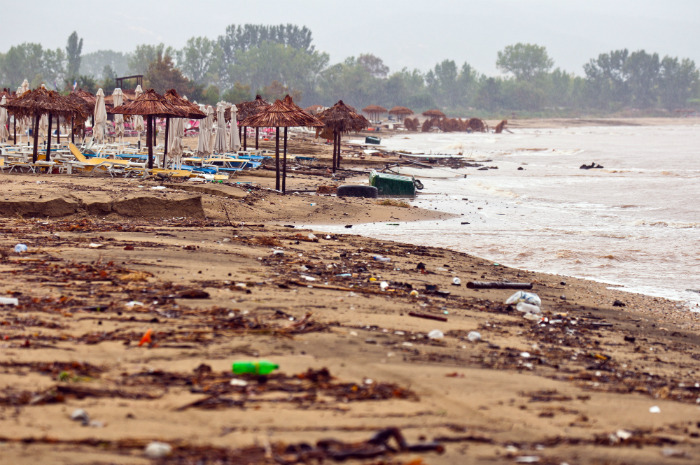 Shutterstock
The 10 Dirtiest Beaches in the U.S.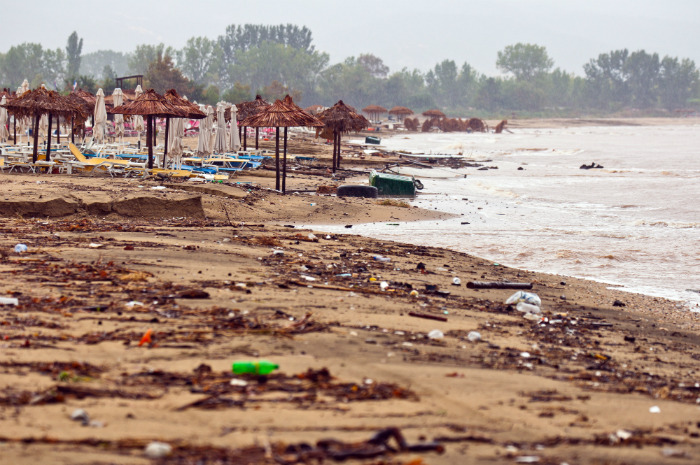 Shutterstock
From storms to sewage overflows and overall water pollution, officials at certain counties have a hard time maintaining their beaches' cleanliness and reputation. The following list is based on the latest available report by the Natural Resources Defense Council (NRDC). It is based on tests taken to see if the water quality meets the Environmental Protection Agency's most protective benchmark for swimmer safety.
Malibu Pier in Los Angeles County, California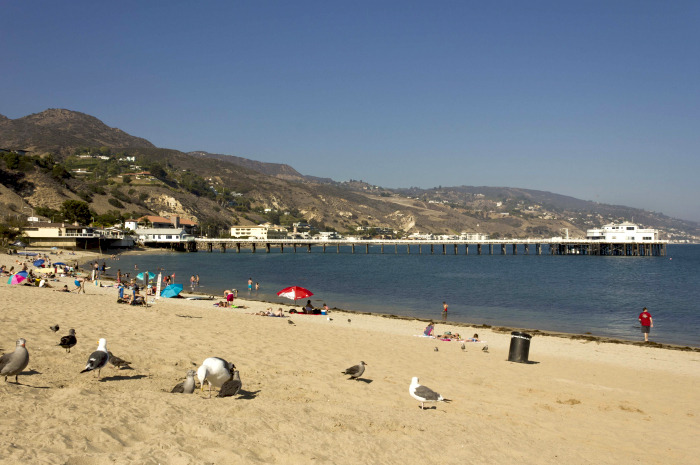 Greta Gabagilo/Shutterstock.com
Malibu Pier, adjacent to the septic-tank-back-up plan known as Malibu Lagoon, regularly gets a failing grade in different environmental reports. About a third of the water quality samples failed EPA health-protective standard in a 2013 study.
Jeorse Park Beach in Lake County, Indiana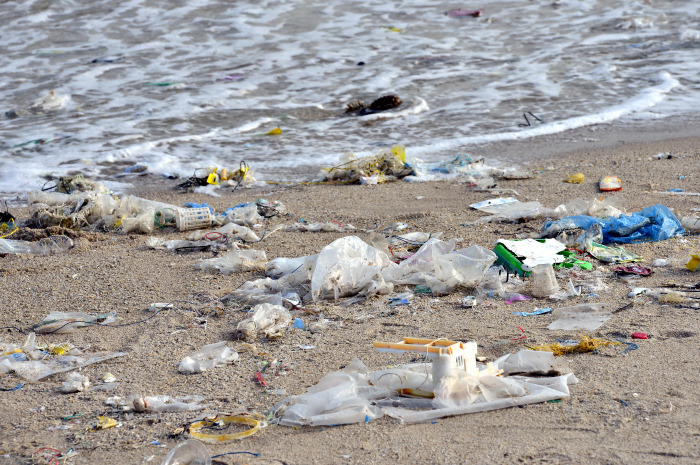 Shutterstock.com
Last year, a contamination advisory was issued on 22 days for high bacteria levels during the swimming season, according to the Chicago Tribune. Since 2012, a portion of Jeorse Park Beach was closed on 44 separate days for elevated bacteria levels.  But there are some good news – East Chicago kicked off the $2.4 million project at Jeorse Park. Construction on the beachfront will begin soon with the intentions of diversifying the plants and wildlife.
Cockle Cove Creek in Barnstable County, Massachusetts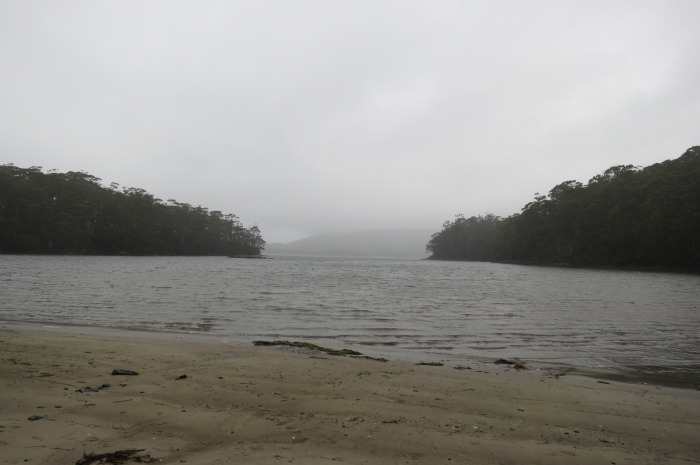 Flickr/Cowirrie/CC BY 4.0
Every year, for more than a decade, Cockle Cove Creek gets "repeat offender" status from the Natural Resources Defense Council. The problem is, according to local officials, that Cockle Cove Creek is not a beach and sewage isn't the concern. The beaches are not the issue, it's the marshes behind where foxes and raccoons are eating and pooping.
Goodies Beach in Knox County, Maine
Maine sunk to 27th on the list of 30 coastal states that are rated by the Natural Resources Defense Council for the water quality of their beaches, local media reports. Maine was 20th in 2012. Among the counties, Knox had the highest rate of water samples exceeding the health standard, at 30 percent.
Beachwood Beach in Ocean County, New Jersey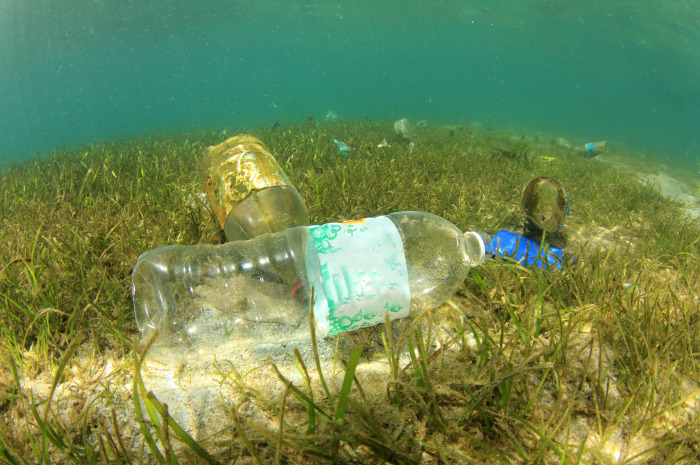 Shutterstock.com
Just recently Beachwood Beach was closed for several days due to high levels of bacteria, more specifically enterococci, due to runoff from the recent storms. In 2013, more than half of the 31 water samples taken failed EPA health-protective standard. The borough of Beachwood began a project in 2012 to track sources of pollution and enhance beach water quality sampling.
Main Street Beach in Chautauqua County, New York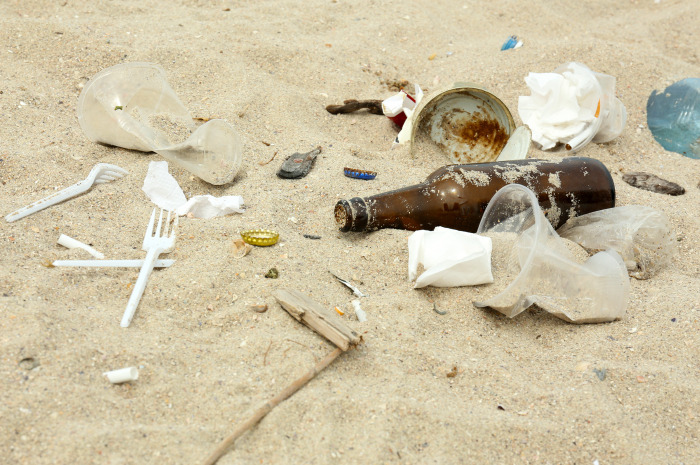 Shutterstock.com
This is the most polluted beach in the state. A third of the water quality samples failed EPA health-protective standard; there were 23 samples taken. The beach has been found to have persistent contamination problems with water samples failing to meet public health standards.
Ontario Beach in Monroe County, New York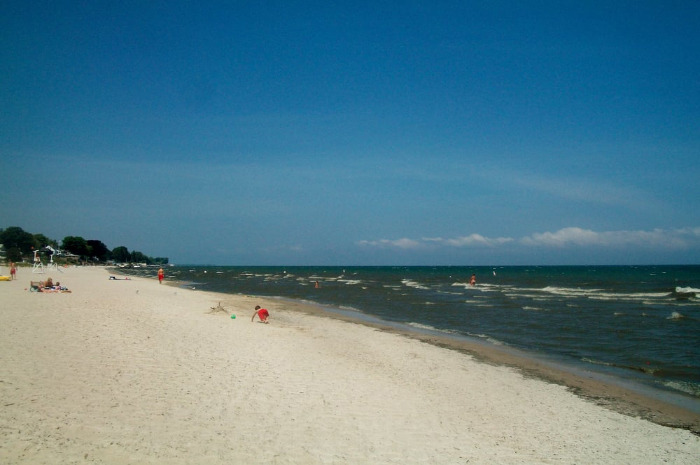 Josh G./Yelp
Ontario Beach is the second most polluted in the Empire State, according to the NRDC report. Of the 248 water samples taken, 40 percent did not the quality test. The most common cause of contamination and contamination was storm water runoff, with sewage overflows also being a factor.
Lake Shore Park in Ashtabula County, Ohio
Six of the 15 worst beaches in America are in Ohio and Lake Shore Park is the dirtiest of them. Lake Shore Park is unique because it is bowl-shaped and spillage from wastewater treatment plants, State Road runoff, pet waste from neighborhood yards, and other sources of pollution raise levels of illness-causing bacteria in the beach water, according to the report.
Euclid State Park in Cuyahoga County, Ohio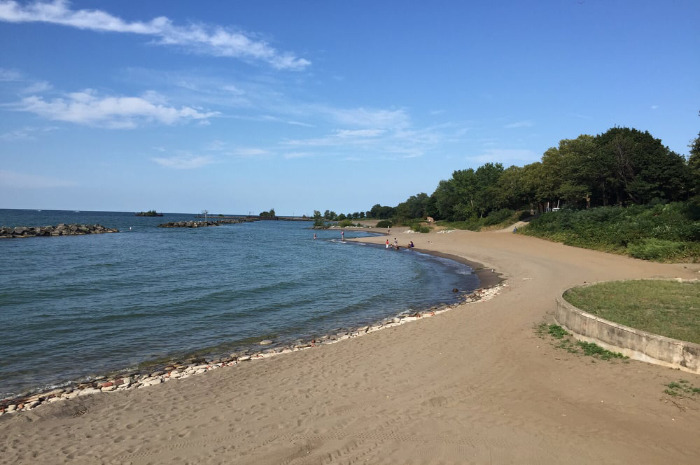 Mark N./Yelp
Just over half of the 102 water samples taken for the report failed EPA health-protective standard. The other five Ohio beaches on the list are Arcadia Beach in Cuyahoga County, Noble Beach, Sims Beach and Villa Angela State Park in Cuyahoga County, and Edson Creek in Erie County.
South Shore Beach in Milwaukee County, Wisconsin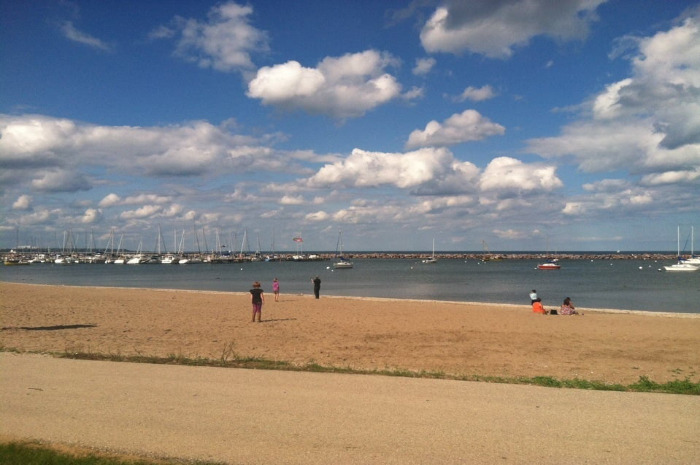 Stephanie G./Yelp
In June, officials closed South Shore completely due to elevated levels of E. coli bacteria; and this was after the county finished a $3.7 million project to address the problem. The beach has had seven closures in June, the second-most in a single month since 2003, according to local media.