Adventure Guide To Spain's National Parks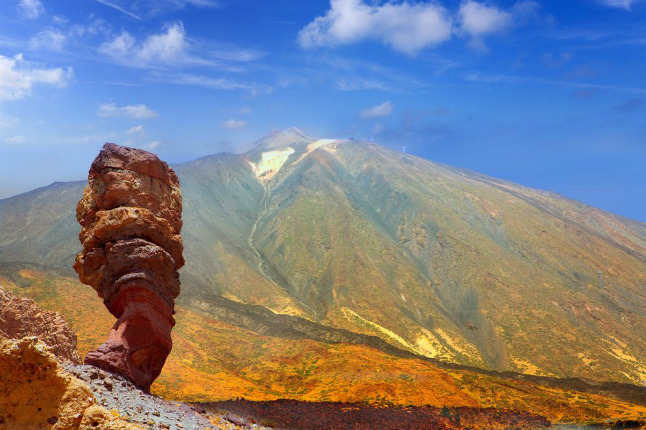 Shutterstock
The rugged cliffs, wetlands, volcanoes, beaches and forests of Spain's 14 national parks are ideal for adventurers of all levels. Whether you want to tackle the highest peak in the country, paddle serene waterways or take a picnic of Jamon Serrano and manchego to a plateau overlooking the Atlantic, you'll be able to find the ideal location in the list below.
Picos de Europa
Province: Asturias, León, Cantabria
What to do: Although this park's limestone peaks offer amazing bouldering, as well as sport and trad climbs, it is still relatively unknown to the greater climbing community. Click here for the most updated guide book of the area. If climbing doesn't interest you, you can still trek to various mountain huts.
Aigüestortes i Estany de Sant Maurici
Province: Lleida
What to do: Located in the heart of the Pyrenees, this park is full of beautiful rocky peaks, lakes and twisting rivers. Raft or kayak in the many waterways, hike to alpine lakes or rent mountain bikes. Learn more on the Lleida Tourism website.
Cabrera Archipelago
Province: Balearic Islands
What to do: Over three-fourths of the remote Cabrera Archipelago is covered by water. If you can make the trip, you'll enjoy one of the best preserved and quietest areas of the Spanish coast. The area is prime for hiking and bird watching, with so many endemic species that it's been declared a Special Protection Area. Make sure to get your one-day license before you head out. If you can manage a dive trip, you'll be the envy of local explorers. The seabed is spectacular with grouper, octopus, dolphins and sea slugs thriving in this well-protected region.
Cabañeros
Province: Ciudad Real and Toledo
What to do: Sign up for a mushroom foraging excursion or explore the largest surviving area of Iberian Mediterranean forest via the park's many trails. The area is known for its high percentage of endangered or threatened species, including the black stork and the Spanish imperial eagle. You can also watch for otter in the Estena River, as well as wild boar, red deer and roe deer in the forest.
Caldera de Taburiente
Province: Santa Cruz de Tenerife (La Palma island)
What to do: Hike around the rim of the largest erosion crater in the world, or explore the gorges, waterfalls and rivers of the park on its numerous trials. If you want to enter the caldera, make sure to first visit the Caldera Information Office to obtain permission.
Doñana
Province: Huelva and Sevilla
What to do: This park—made up of marshes, shallow streams and sand dunes—is a UNESCO-designated World Heritage Site and Biosphere Reserve. Today, this area is ideal for bird watching and nature tours. More than half of Europe's migratory bird species and many African migratory birds visit this spot, including the Spanish imperial eagle, marble teal, white-headed duck and Adalbert's eagle. You may also catch a glimpse of Spanish red deer, wild boar, European badger, Egyptian mongoose or Iberian lynx. For added excitement, visit the marshlands that some archeologists believe cover the lost city of Atlantis.
Garajonay
Province: Santa Cruz de Tenerife (La Gomera island)
What to do: La Gomera may be the smallest island of the Canaries, but it's known as the most wild. Hike to the highest point—Garajonay at 4,869 feet—or explore one of the large, erosion-formed canyons known as barrancos.
Illas Atlánticas de Galicia
Province: A Coruña and Pontevedra
What to do: This national park comprises  the archipelagos of Cíes, Ons, Sálvora and Cortegada, so it's an ideal spot for paddlers. There are also numerous places to camp along the ocean.
Monfragüe
Province: Caceres
What to do: In Monfragüe, there are plenty of opportunities for hiking and horse-back riding. The crags and cliffs are great for bird watching. Many species nest in the area, including the Spanish imperial eagle, black storks, black vultures, Eurasian eagle owls, golden eagles and Bonelli's eagles.
Ordesa y Monte Perdido
Province: Huesca
What to do: Go on a guided or solo hike in this corner of the Pyrenees. There are four deep, limestone canyons in the park. The Ordesa and the Pineta were carved by glaciers, while the Añisclo and Garganta de Escuain were created by rivers. For the most dramatic views, hike through the Ordesa Valley and take in the 2,600-foot cliffs on both sides.
Sierra Nevada
Province: Granada, Almería
What to do: The Sierra Nevada is Spain's largest national park, offering more than 20 peaks higher than  9,000 feet. The highest–Mulhacén (11,413 feet), Veleta (11,135 feet) and Alcazaba (11,060)–are popular with mountaineers. Meanwhie, the Fardes, Genil and numerous other rivers provide ample opportunity for paddling. If that can't keep you busy, consider a trek to one of the area's 50 high-mountain lakes.
Tablas de Daimiel
Province: Ciudad Real
What to do: For hundreds of years, this area was prized as an excellent location for hunting waterfowl. Today, however, it is a Special Protection Area for birds under the European Union's Birds Directive.  In Spain's smallest national park, you can spot purple heron, grey heron, little egrets, black-crowned night herons, great bitterns, northern pintails and many other species.
Teide
Province: Santa Cruz de Tenerife (Tenerife island)
What to do: The focal point of Teide National Park on Tenerife Island is Mount Teide, the highest mountain in Spain and the third largest volcano in the world from its base. Pico Viejo—the second largest volcanoin the Canary Islands—is also located on the island. You can hike half way up Teide to see the telescopes of the Observatorio del Teide or make the complete trek to the summit.  Make sure to take plenty of water, as the area is extremely dry.
Timanfaya
Province: Las Palmas (Lanzarote Island)
What to do: Timanfaya, designated by UNESCO as a Biosphere reserve in 1993, is often described as a "Martian landscape." In fact, NASA sent astronauts there to test out the lunar buggy. The area was formed by volcanic eruptions and volcanic activity continues there today. The bus tour through the park will take you through two dormant volcano cones and a collapsed lava tube, and demonstrations by park staff prove just how much heat is still produced in the area. In the first demo, staff show how quickly a piece of straw placed in the opening of a vent sets fire. In the other, staff pour water down a hole that goes 100 meters into the ground. Within seconds, steam shoots out of the pipe.