The World's Most Spectacular Lakes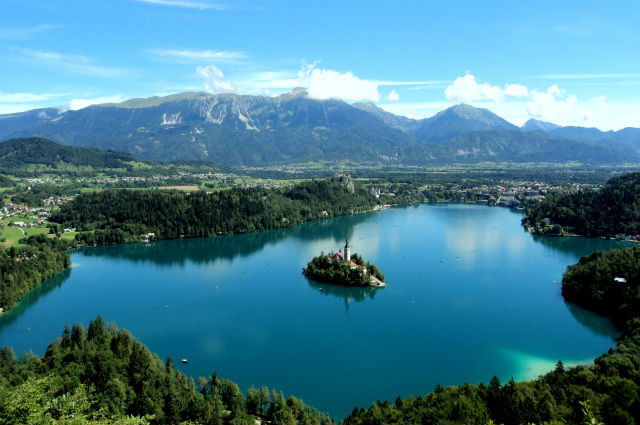 "Lake Bled from the Mountain" by Canadianhockey91, CC BY-SA 3.0 via Wikimedia Commons
Sure, the ocean and its utterly vast expanse is beyond fascinating.
[slideshow:71344]
But even though comparably they're much smaller bodies of water, the world's most remarkable lakes still possess a magically mystifying aura — some would argue on nearly the same level.
Especially when you take a look at some of the most impressive lakes from around the world, this notion becomes harder to dispute.
For example, the world's largest lake (by volume) also happens to be dated as the oldest on Earth. And some of the most strikingly beautiful boast surrounding landscapes so stunning it's almost hard to believe they actually exist.
From Canada's most photogenic Alpine lake to the most massive lake in all of Africa, the following are easily considered some of the most spectacular lakes in the entire world.