The World's Most Luxurious Resorts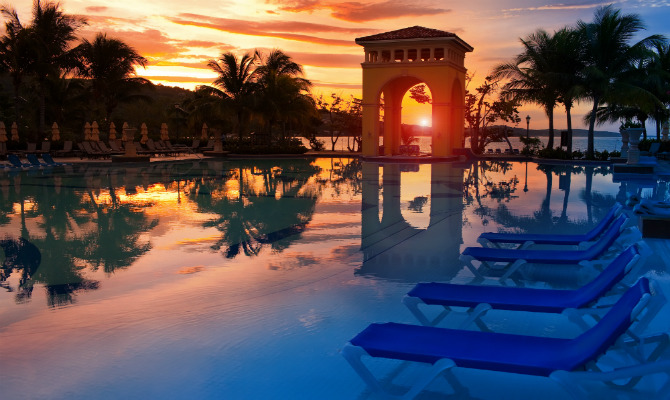 KKulikov / Shutterstock
The luxury resort industry is getting more lavish and exclusive every year as travelers adapt the "I might as well go all in" mentality and the hospitality industry is adjusting accordingly.
Whether it's your honeymoon or a dream vacation, you can find private, glamorous, and romantic retreats all over the world. Whether the ultimate holiday is a thrilling destination off the beaten path or a relaxing heaven on earth, you can find what you're seeking in all-inclusive 5-star overindulging resorts.[slideshow:82387]
Some locations offer outrageous (and awesome) perks such as private butlers, no public access, and diving with whale sharks.
Being wealthy helps, but in the age of social media you can visit some of these places for free. Hotels have been inviting people with huge Instagram followings, treating them to trips for as long as a week in exchange for a few flattering posts, according to Fortune Magazine.
For the most part, guests at these expensive retreats are politicians, billionaires, and celebrities who are used to the very best money can buy.
So take a look at the list of the world's most luxurious resorts if you have some $40,000 to spare or if you need a little inspiration to get into that pay grade.
Click here to see the 16 most luxurious resorts in the world
More readings: 
World's Best Fitness Retreats to Escape the Winter
Adventure Destinations That Don't Require a Passport