Most Incredible Destinations To See Spring Flowers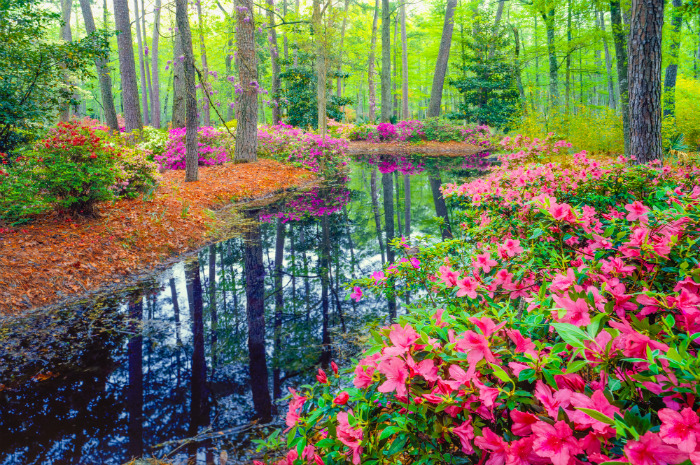 iStock
Chase away the winter blues with a blast of vibrant colors. You have plenty of options whether your in a city or the countryside with picturesque botanic gardens, otherworldly festivals and huge fields of flamboyant wildflowers.[slideshow:99706]
Warmer temperatures are already melting the last signs of the gray winter, sending more people outside. Flowers have an immediate impact on happiness and a long-term positive effect on moods, according to science.
A study shows that patients in hospital rooms with flowers needed less pain medication were less tired and had lower blood pressure. Another collection of research, but this time on indoor plants, suggests that people's cognitive performance was better with plants inside.
You can find these natural healers in their normal habitat from California to the hills of New Hampshire, or go see them at special events like orchid festivals. Amsterdam's Tulip & Flower Festival, one of the largest and most popular flower exhibitions in the world, and Japan's cherry blossoms, are the first place that comes to mind when people think of spring flowers, but there is a lot more to marvel.
Plan a road trip and enjoy springtime to the fullest. Treat your eyes to a feast of spectacularly beautiful flowers all around you. Go to a park, campground or a public garden to witness spring flowers' glory.
Click here for 15 of the Most Incredible Destinations to See Spring Flowers
More readings: 
The 20 Most Beautiful Places to See Cherry Blossoms around the World
Best National Parks for Camping in the Spring